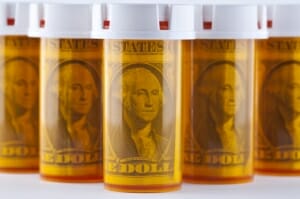 Patient Assistance Programs to Help You
Originally posted on https://edrugsearch.com/patient-assistance-programs/
Even if you have insurance that includes prescription drug assistance, you may still have to deal with deductibles, copayments, coinsurance and other out-of-pocket drug costs. If you don't have insurance, the cost of getting the medications you need can be very high.
However, these simple tips can help you find prescription assistance right away!
1.) HOW TO REDUCE THE COST OF YOUR PRESCRIPTION DRUGS
Use these strategies to reduce your out-of-pocket costs for prescription drugs.
CHANGE WHAT AND HOW YOU ORDER
Compare your medication costs. Use eDrugSearch.com to freely compare all your medication costs from verified licensed online pharmacies. The savings is phenomenal — up to 90%. Simply type in your medication name in the search bar and hit enter — that's it!
Generic versus brand name. Many brand name prescription drugs have low cost generic alternatives. In nearly every case, the generic version of a brand name drug will be identical in every way to the brand name version.
Pill splitting. So long as your doctor has not prescribed a time-release drug, you can often get twice the medication for the exact same price by asking your doctor to prescribe twice the dosage (i.e., instead of prescribing a 10mg pill, have your doctor prescribe a 20mg pill). Then you can use a pill splitter to cut the pills in half and make your own prescription financial assistance program!
Retail versus mail order. If you have the option to use a mail order prescription drug service through your insurance, you will often find that this acts like a prescription assistance program to lower drug costs. Also, you can often get a 90 day supply (versus the traditional 30 day supply) for the same price by ordering through the mail service. Even if you are paying out of pocket, you can save money by ordering your prescriptions online through a third-party prescription drug service or by using your pharmacy's online ordering and delivery program.
Ask for assistance. If you ask your pharmacy, you may discover they offer price-matching programs or prescription assistance. Also ask your doctor if samples are available to help alleviate your financial burden.
USE AVAILABLE PATIENT ASSISTANCE PROGRAMS
Another avenue to find prescription drug assistance comes through coupons and pharmacy programs, both of which are easier to find than you might think!
Discount coupons. Doing an online search for your drug name + the word "coupon" will often reveal where discount coupons are posted. Most pharmacies will accept these coupons, which can cut your costs by 75 percent or more.
eDrugSearch Rx Coupons. After you do a medication search on eDrugSearch.com, simply click the "Coupons" tab, then click the "Get Coupon" button to get additional savings that can be instantly redeemed at the check page!
Manufacturer coupons. If your doctor insists you take a brand name drug, check with the manufacturer website to see if coupons are offered for prescription financial assistance. They may also be called "copay cards," but they work like coupons to lower costs.
Pharmacy discount coupons. Different Canada pharmacies offer different types of prescription assistance programs, including membership incentives to order all your prescriptions with them, discounts on certain generic drugs and in-store promotions.
2.) HOW TO FIND PATIENT ASSISTANCE PROGRAMS
If you visit the Partnership for Prescription Assistance website, you will discover a wealth of resources designed to assist patients with the costs of prescription medications. You can also fill out prescription assistance forms, contact helplines for additional medication-specific information and learn how to get prescription financial assistance and or free prescriptions to lower your costs considerably.
3.) FEDERAL & STATE ASSISTANCE PROGRAMS
Another avenue for finding prescription drug assistance comes through federal and state assistance programs. While your state may have additional programs, and you may want to check with local private organizations as well, these are some of the major nationwide programs.
4.) THE 340B DRUG DISCOUNT PROGRAM
Some health centers participate in what is called the 340B Drug Discount Program. This program is available for under-insured and uninsured individuals and is designed to provide prescription financial assistance up to 50 percent of out-of-pocket costs.
5.) DRUG MANUFACTURER PATIENT ASSISTANCE PROGRAMS
Contacting the prescription drug manufacturer directly can be a great way to obtain financial assistance and some even offer free prescriptions. Large pharmaceutical companies usually offer a prescription assistance program to eligible individuals. The best way to find out what a manufacturer offers is to visit their specific website (here, you want to know the brand name of the drug and visit that website – this doesn't typically apply to generic medications).
Here are some patient assistance programs, to name a few:
6.) OTHER TIPS & ADVICE
Even if none of these prescription assistance program services can alleviate your financial burden, you still have other options to find assistance.
Switch to the brand name. Since most manufacturer programs apply only to brand name drugs, you may actually pay a lower cost by participating in that program rather than getting your prescription filled with a generic.
Keep on top of re-application requirements. However, you may need to re-apply to keep your participation in these programs active, so be sure to do so well ahead of time.
Ask your doctor for assistance. Often physicians will know more about how patients can find prescription financial assistance than the patients do! So be sure to ask your doctor for their advice.
Read the fine print carefully. Before assuming a prescription assistance program doesn't apply to you, be sure to read the ENTIRE program carefully. You may be pleasantly surprised to discover you can qualify.