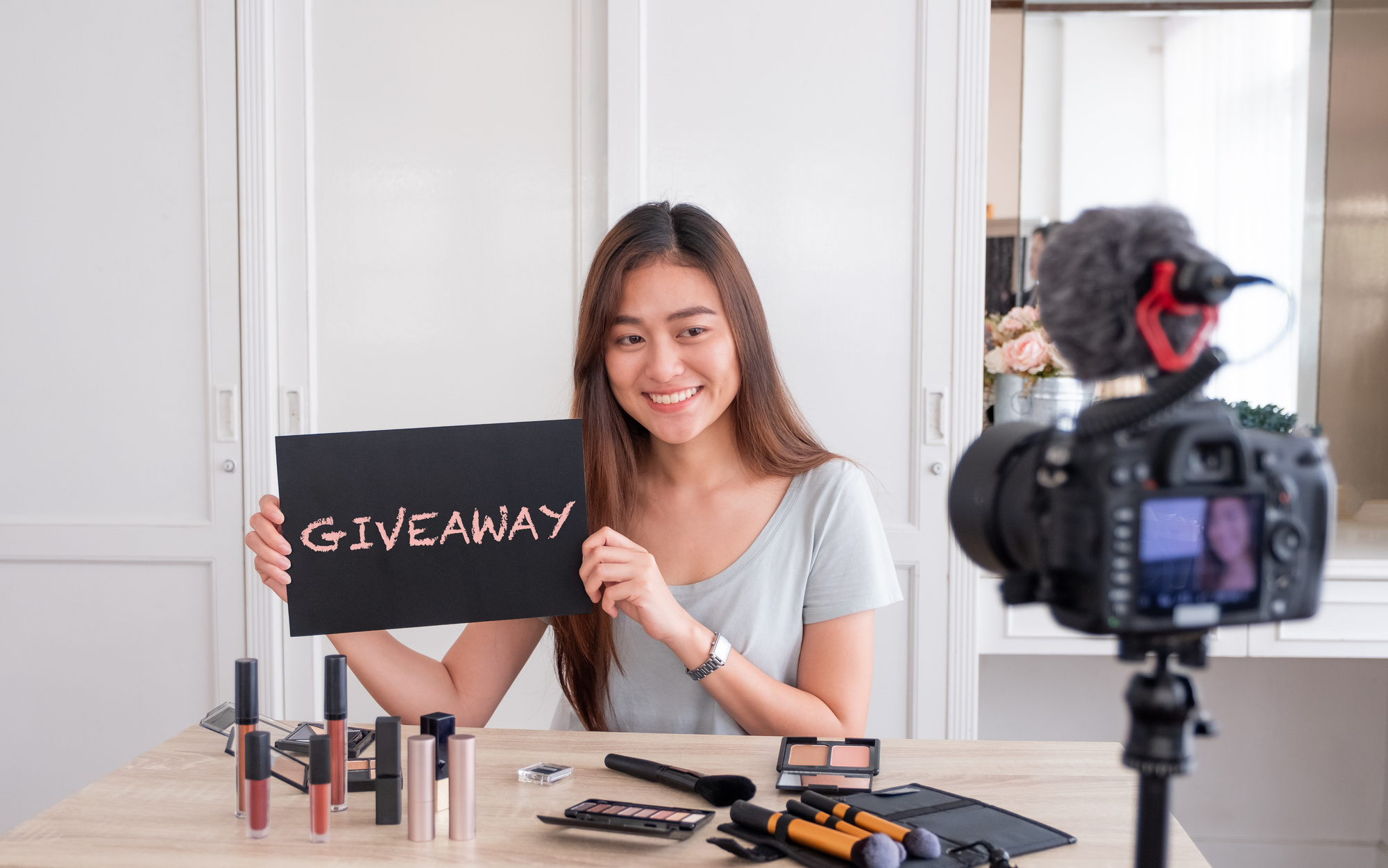 5 Easy Giveaways That Help Build Customer Loyalty
Your brand is the foundation of your business. It's how customers connect to you and it's what keeps them coming back. At least, that's what happens when you have a successful brand strategy.
Branding involves much more than a logo and a set of values. It applies to everything you do, from the way you communicate to users to the products and services you provide. All of these can build – or diminish – the level of customer loyalty your brand has.
If you're looking to build customer loyalty, try offering special giveaways.
Here are five simple, low-cost freebies you can give customers to boost their sense of loyalty to your brand.
1. A Discount Offer
Nothing gets people's attention like a flash sale. This is a simple way to generate a buzz in your market and get more people to interact with your brand.
To turn these interactions into loyal customers, though, it's best to personalize the discount you're offering. There are a few ways you can go about this.
One method is to send an email blast to users who have not visited your site or purchased something in a while. Addressing each person by name and giving them a discount shows that you care about their business. It tells them you've noticed they've lost interest and you want to show them you can still provide plenty of value.
Another way to personalize a discount is to share it with users who are already somewhat loyal. These may be people who buy from you every once in a while. Send them a discount to keep them coming back for more.
Make your offer time-sensitive. This will create a sense of urgency and lead to higher conversion rates.
2. A Free Product or Service
The thing about offering a discount code is that you have to make sure everyone understands the terms.
People may not realize there's a time stamp on their discount if you don't say it explicitly. They may also try to use their discount on something it doesn't apply to.
Because of these possible complications, sometimes it's better to just give an item away for free. This doesn't mean you have to break the bank, though.
Think about the things you're already offering customers and how you can provide a little more without spending a lot on your end. If you're a restaurant owner, maybe you can spare a free dessert or a glass of wine. If you run a software service, perhaps a free audit or system report is reasonable.
Whatever kind of business you run, though, make your freebie mean something. You have to find the balance between wooing your customers with something special and offering so many free things that you barely break even.
A simple way to keep the balance is to offer a free product or service as an add-on to another purchase. So, if a client buys "x" amount of a product at a certain value, they get a special, surprise bonus that makes sense for their investment.
3. Exclusive Meet-and-Greets
Sometimes, the best thing you can offer your audience is time. If you have access to well-known influencers or celebrities, leverage this. Turn your connections into valuable giveaways by running a contest with users to have an exclusive meet-and-greet.
You can do this with musicians and actors, well-known fitness gurus, authors, or the top thought leaders in your industry. If you have any kind of connection like this, share it with your audience. Invite this person (or group of people) to spend a day at your office or attend a trade show with you.
This provides customers with the special facetime of someone they look up to, all thanks to you. When done right, a meet-and-greet is something users won't soon forget. They'll feel a stronger sense of brand loyalty to you because of the awesome experience you've created for them.
4. T-shirts
Here's a loyalty-building strategy you may not have thought of: t-shirts! Everyone loves free t-shirts, especially when they're eye-catching and interesting. T-shirt marketing ideas are some of the best branding tools out there.
All you have to do is find the best way to connect cool t-shirts to your brand. Obviously, this means putting your logo/company name somewhere on the t-shirt, but think beyond that.
Where can you hand out the t-shirts that will create the most excitement? Should you include them as a freebie like the loyalty tip mentioned above, or create a separate t-shirt giveaway?
The more you go over these things, the better the results will be. Don't rely on the t-shirts to do all the branding work for you. You have to find the best form of placing them and distributing them to make this strategy create powerful results.
5. Unexpected Treats
The final way to build customer loyalty is to send a thank-you gift or a special treat just because. This could be anything. You might want to send flowers, chocolates, or exclusive new product releases – whatever comes to mind.
If you're having trouble thinking of something. Consider these options:
a gift card for coffee or food
sweet treats (donuts, cookies, a cake) for the customer and their team
a pass to skip the line (if applicable to your business)
an invite to a high-profile event
a hand-written card
No matter how big or small you go, it's the thought that counts. Your customers will be blown away by this gesture and their loyalty is sure to skyrocket.
Additional Ways to Build Customer Loyalty
While it's good to use giveaways and exclusive offers to build customer loyalty, these aren't the only tools available to help you get the results you're looking for.
A big part of branding success comes down to how relatable you are to users. They should be able to feel like you're a trustworthy, passionate business owner, not just someone who's looking to make a sale.
Content marketing can help you with this. It allows you to create an ongoing conversation with users for them to really get to know the story behind your business. Click here for content marketing tips and tricks!