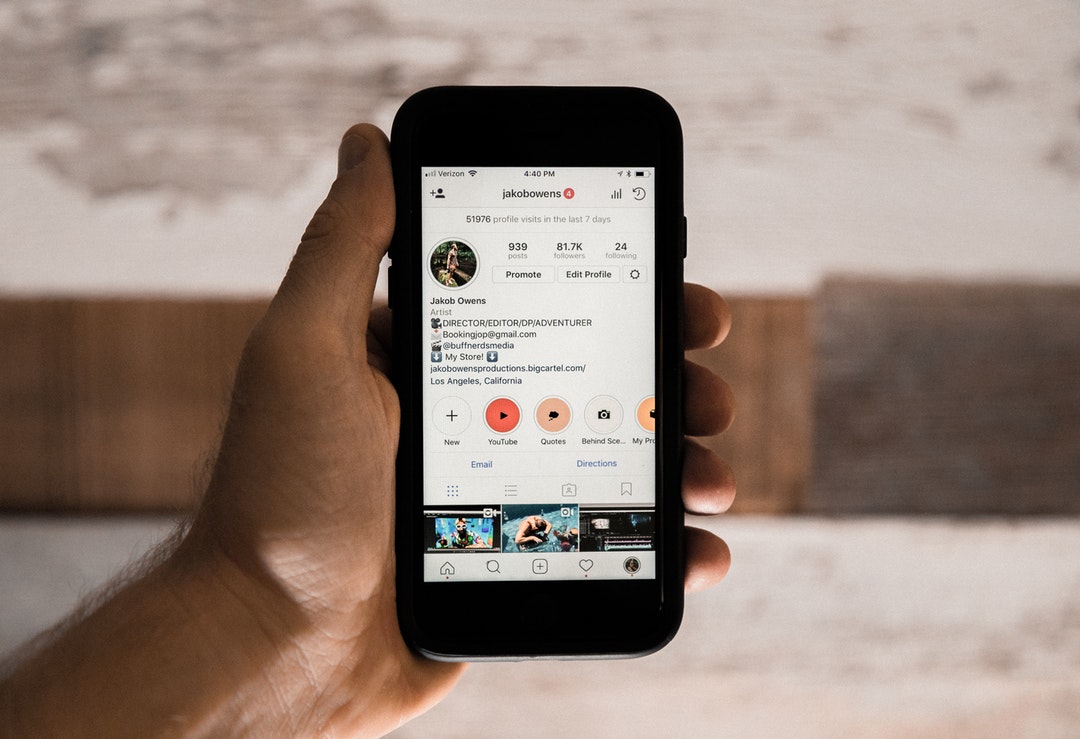 Organic Growth: How to Grow Instagram Followers Without Buying Followers
In June of 2018, Instagram reached 1 billion active users. 
Despite the number of active users, we all still find ourselves asking how to grow Instagram followers. 
Some businesses and influencers still take part in the practice of buying fake followers. Buying fake followers on Instagram is easy to do, but it can also be viewed by your real-life followers as inauthentic. 
To buy Instagram followers all you need to do is find a service and pay them per follower. But, beware the quality of these followers is usually lacking and Instagram may also disable your account or limit its visibility. 
The reason why people do purchase fake followers is to appear more popular and in demand. Many people do decide who to follow based on the number of users following an account, but buying followers usually falls short in the long run. 
So, if you're looking for a long-term effective strategy for growing your Instagram following, then organic is the way to go!
What are the best ways to grow your Instagram following organically? 
Read on to find out!
How to Grow Instagram Followers Organically
Growing your Instagram followers organically means attracting real-life users who are genuinely interested in following your account. Growing your Instagram following organically will take time and patience, but in the long run, it's the best strategy to use. Explore the following strategies for growing your Instagram following organically. 
1. Engage with Your Audience
Aren't you flattered when someone compliments you? Liking and commenting on other people's accounts is a great way to encourage them to follow you back. When they see that you're invested in their profile, they're likely to follow yours in return. 
Commenting on another user's photo also gives you the chance to be noticed by their followers. So, make sure your comments are genuine, valuable, and well-articulated. You can even keep it as simple as saying "awesome" or "great photography skills."
Aim to like 3 to 5 of each user's photos and comment on one. In return, 3 out of 10 users are projected to follow you and/or check out your profile. It's especially important to do this with users who are influencers or important people in your target audience. 
2. Up Your Hashtag Game
Instagram users can now follow hashtags. This means that with the right use of hashtags you can reach millions of users without any other marketing strategy. Of course, it isn't guaranteed that your hashtag and photo will make it to the top of the results, but it does give you a chance to get more followers and visibility. 
Research your target audience to discover what hashtags they use or see the most. You can also brand your own hashtag using your company's name to generate brand awareness. Trending hashtags are also a great way to increase your organic following. 
Like all social media and the internet, you need to expect a lot of competition. Go the extra mile and take the time to research which hashtags will be the most productive for your company and Instagram account. 
3. Earn Respect
As humans, it's normal to want instant gratification. But in the Digital Age, we rarely see a company go from being no one to someone overnight. These companies and influencers are the exceptions, not the rule. 
People buy from people they trust. They buy from people they like and who they can identify with. 
So, give them a reason to respect you and your company. Consistently post useful content for their sole benefit. Edit your Instagram posts and hashtags so that they are share-worthy. 
Draw attention to what is great about your company or product and use Instagram as a means for connecting with your audience. 
4. Post Engaging Content
Posting engaging content will allow your followers and potential customers to see you as a resource instead of just a company trying to sell them something. 
Aim to educate, inspire, and captivate them. Make sure your posts are properly edited and formatted so that your followers want to share your posts with other people. 
Keep in mind that word of mouth is still a very powerful marketing strategy. Give them something to talk about and upgrade Instagram by making your posts highly shareable.
Appeal to your audience's emotions by posting on-brand content that speaks to your company's mission and goals. Your posts can be funny, motivating, or calming, but the key factor is that they reach your audience on a deeper level. This will allow your followers to connect with you and your company.
5. Network
Networking is still a powerful tool in the marketing world. Networking can occur in-person or on social media, but a mix of both will grow your following exponentially when done correctly. 
Put your Instagram account username on your business cards and all your promotional materials. You can also put your Instagram username on other social media platforms, your blog, email signature, and website.
Speak with fellow influencers, companies, and customers in-person and online. If you have an event coming up, then feel free to invite your network to attend as well. Speaking with them in person will also give you a chance to improve their sense of connection with you and your company. This increases the likelihood of them purchasing your products or recommending your services to a friend. 
6. Make a Good First Impression
Make a great first impression on Instagram by filling out your bio and determining which photo is best for your profile picture. This is the first information your potential followers will see and read so make sure to use the limited amount of characters to your advantage. 
How to Grow Instagram Followers? Go Organic!
Knowing how to grow Instagram followers organically will help you and your company to get more authentic exposure. And authentic exposure backed with a positive reputation is truly priceless. So, forget about buying fake Instagram followers and be patient as you grow your followers and your business organically. 
Want more information on how to market your content? Check out our blog post to learn about 4 actionable content marketing tips that get results.