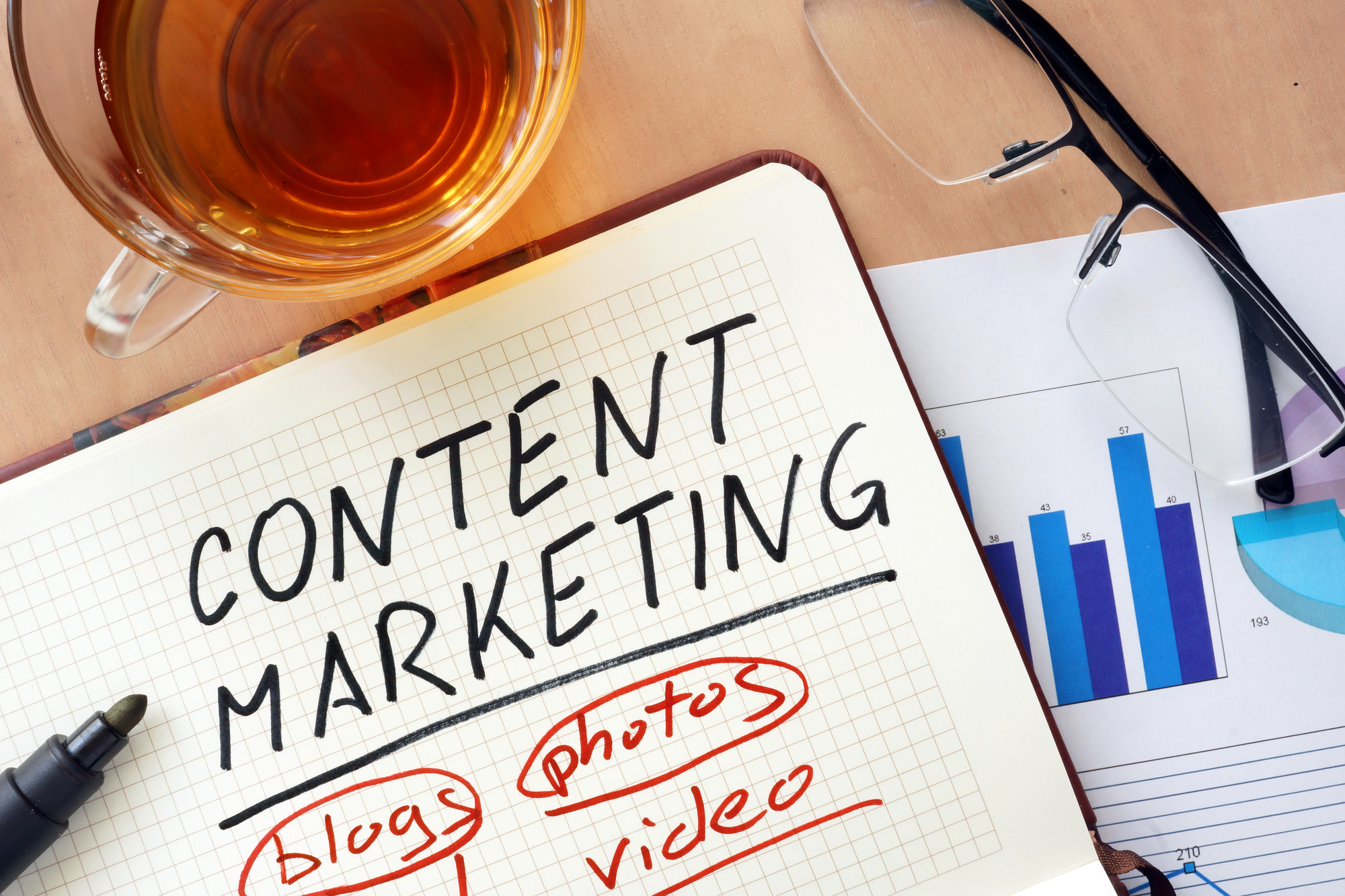 4 Actionable Content Marketing Tips That Get Results
Are you spinning your wheels in a content marketing rut? It happens to the best of us. But a few expert content marketing tips might be all you need to move in the right direction.
Before we get into details, it's worth noting that everyone seems to have an opinion of what makes great content. Some companies go all in for video storytelling. Others swear by long-form blog posts loaded with how to's and images.
The most important thing to remember is that the best content is what works for you.
Great content isn't always what you think. It usually takes a little finessing to find the right formula. 
If you're struggling to find yours, put these four content marketing tips to work in your strategy:
1. Familiarize Yourself with Your Sales Funnel
You don't create content just for the sake of it. Every blog article, video, and social media post has the power to move your audience through your sales funnel — if you know how your sales funnel works.
Each stage of the funnel targets a different buying stage. You should develop your content to appeal to buyers at each stage of the funnel to help them progress toward a conversion.
Take time to understand this process and where buyers are entering the funnel. Engage them at every step in the journey so you never miss an opportunity. 
2. Maintain a Content Calendar
Content calendars keep you organized. You can plan out your content schedule and know what you should be creating throughout the year. 
Pre-planned content calendars can also help to guide your entire content strategy. They provide detailed insights into what you're posting and where you're posting it. 
Take some time to map out what you want to accomplish with your content and then develop content that aligns with those goals. If you find it difficult to keep up, reach out to a marketing company for help. 
3. Develop Your Content around a Specific Purpose
Every piece of content you create should serve a specific purpose. Otherwise, how will you know it worked?
Start with your goals: what should your audience do after reading your posts?
Do you want to drive people deeper into your sales funnel? Should they reach out for more information or sign up for a newsletter Is your content designed to promote a positive brand image with no strings attached?
Start with a purpose in mind, then develop the content around that purpose. 
4. Repurpose Your Content
Repurposing your content helps you get the most value for your efforts. You've already done the research and writing, so why not maximize your findings?
For example, you might turn a white paper into an infographic, video, and blog post. It's essentially the same information, but in different formats that appeal to different audiences.
Turn These Content Marketing Tips into Action!
Don't let these five content marketing tips collect dust! Put them to work in your strategy to drive traffic, increase conversions, and gain the recognition your business deserves.
Want more content marketing advice? Head back to our Content Strategy section for industry insights, tips, and tricks the pros use.