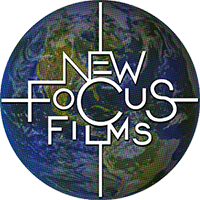 New Focus Films Helps Eco-Conscious Brands Connect to Eager Audiences With Branded Documentaries
The advertising and marketing world shifts rapidly, especially online, an uncertainty that calls for hard-hitting stories that impact your ideal audience. New Focus Films is your branded documentary production partner with a knack for creativity-driven video content crafted with a cinematic appeal. Your business, institution, or organization thrives if people identify and trust your brand. That's when your story is told in video content worth watching, following, and sharing. New Focus Films investigates your audience's responses and triggers to create videos to stimulate positive action. To learn more about the company, click here.
FOR IMMEDIATE RELEASE
Lafayette, CO, June 10, 2022 – New Focus Films approaches video projects with enthusiasm for filmmaking and a passion for marketing. Working from Colorado to the world, their branded documentary production videos are built on identifying the audience and building digestible stories that move them.
Whether it's promotional, awareness, or crowdfunding content, this video production company dives deep to discover emotional and stimulating elements. Matt Abraxas founded New Focus Films in 2015, a marketer and video producer who believes it's not about selling your brand but building recognition and awareness.
"Branded documentaries are nuanced testimonies, curated and in-depth to educate while entertaining. They attract your audience's attention with shared values and maintain interest around your business or organization," Matt Abraxas says.
New Focus Films has a client list of multinational companies, not-for-profit organizations, institutions, and artists from all walks of life. They deliver worldwide promotional, social media, music, and documentary video content for clients.
"It's not about selling or promoting products, services, or ideas, but creating an authentic connection using what the audience relates to," says Abraxas, a fine artist and filmmaker.
Branded documentary projects begin at pre-production, where the New Focus Films team works to discover compelling narratives for your video concept. Then, after ensuring attributes like timeframes and budget, production develops the perfect message and video production style.
"Every last detail, from the right lenses to camera moves and angles, comes from knowing for whom the message is intended. We combine aspects of marketing, artistry and storytelling to help your brand stand out in the crowd." Matt Abraxas is also a children's book illustrator and portrait painter.
New Focus Films works with B2C and B2B brands, organizations, and foundations to create unique branded documentaries. While they also help package and distribute content, their promotional and pitch videos help start-ups and artists connect to passionate audiences.
About New Focus Films
New Focus Films was founded in 2015 by video producer and online marketer couple Matt and Rebecca Abraxas in Lafayette, Colorado. It's a branded documentary production company that creates thought-provoking, remember-able content from audiences' point of view.
Besides creating videos that tell stories that watchers relate to, New Focus Films is also a firm that also dedicates a lot of its time to helping others in filmmaking. Their products and services specialization include business promotional, crowdfunding, marketing, and SEO thumbnail videos.
Contact Information:
Contact Name: Matt Abraxas
Business Name: New Focus Films
Contact Address: 2770 Arapahoe Rd. Ste. 132-1071, Lafayette, CO. 80026
Phone Number: 844-345-6776
Email: [email protected]
Originally posted On: https://syndication.cloud/new-focus-films-helps-eco-conscious-brands-connect-to-eager-audiences-with-branded-documentaries/