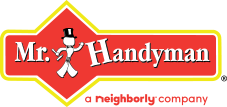 Mr. Handyman of Midwest Collin County Seeks Experience Handyman Professionals and Carpenters
Experienced and professional handymen and carpenters now have the opportunity to apply for positions with the leading handyman company, Mr. Handyman of Midwest Collin County.
FOR IMMEDIATE RELEASE
McKinney, TX, May 11, 2022 — Motivated and skilled handymen and carpenters are encouraged to apply to become a part of Mr. Handyman of Midwest Collin County's growing team. Technicians who find themselves getting bored with doing the same work over and over will enjoy the diversity in the day-to-day tasks offered by Mr. Handyman of Midwest Collin County's wide range of service offerings. Because our handymen and carpenters are required to complete many different types of services, qualified applicants will need to have both depth and breadth of experience, as well as possess a positive attitude and willingness to learn. Qualified candidates are encouraged to apply today.
As demonstrated by the overwhelming number of positive reviews, Mr. Handyman of Midwest Collin County has set itself apart as one of the area's leading professional handyman companies due to its focus on customer satisfaction, friendly service, and quality workmanship.
One customer said the following about their experience: "Very polite, professional, and helpful. I wouldn't hesitate to recommend Mr. Handyman to a friend based on my experience." Mr. Handyman of Midwest Collin County's customer focus makes it a great place to work. By prioritizing customer relationships, our handymen and carpenters feel a greater sense of satisfaction in their work.
Mr. Handyman of Midwest Collin County is based upon a framework of three values: customer focus, respect, and integrity. These values ensure that employees and customers alike feel valued, heard, and supported. Mr. Handyman is therefore seeking potential candidates who embody these principles.
In addition to holding the same values, applicants will need to possess significant experience in small- to medium-scale remodeling and repair solutions. Mr. Handyman of Midwest Collin County is proud to be one of the top choices for professional handyman services for both commercial and residential clients in the area.
Some of the jobs that new employees can expect to work on include window frame repair for clients with furry four-legged friends, bathroom remodeling, kitchen remodeling including custom cabinetry, interior painting, exterior painting, drywall repair, flooring installation and repair, ceiling fan installation, ceiling fan replacement, restoration services, fencing repair, baseboard repair, and many more. With so many different services offered, trades professionals will find themselves constantly kept on their toes.
Keeping in line with Mr. Handyman of Midwest Collin County's emphasis on customer focus, hired handymen will be required to regularly communicate with customers verbally and in writing. While maintaining a friendly and professional disposition, handymen will need to provide clients with cost estimates, project scopes and timelines, and invoices. It is also essential that employees manage customer expectations throughout the process.
Mr. Handyman of Midwest Collin County knows their success is dependent on their employees. Keeping employees on board long term is achieved by offering a competitive salary and excellent benefits, thus demonstrating their appreciation for their skilled labor. Potential benefits include paid vacation time and health insurance. Our Midwest Collin County Handyman professionals and carpenter professionals also have access to a company vehicle to help transport all their personal tools. While employees are responsible for keeping company vehicles clean and in proper working order, Mr. Handyman covers the cost of fuel, maintenance, and insurance.
To be considered for this position, applicants will need to demonstrate that they possess the following qualifications:
Exceptional experience in remodeling, repair, and restoration services on varying scales
Significant experience in the carpentry industry
Ability to use tablet-based technology
Ability to pass a background check and drug test
Identifies as a team player
Identifies as a goal-oriented person
Ability to work independently
Effective time management skills
Willingness to cross-train for related positions as needed
Individuals who meet all the requirements for the position are encouraged to apply today.
About Mr. Handyman of Midwest Collin County
Mr. Handyman of Midwest Collin County is a franchised location of the wider Mr. Handyman network across the United States. As a Neighborly company, Mr. Handyman has established itself as the largest professional handyman service provider in the country. Their vision is to become the leading provider of repair, remodeling, and maintenance solutions for both residential homeowners and commercial business owners.
To help achieve this vision, Mr. Handyman of Midwest Collin County only hires candidates who demonstrate considerable knowledge, skills, and experience in the industry. By building a team that believes in integrity, respect, and offering excellent customer service 100% of the time, Mr. Handyman has established a reputation as a desirable company for handymen and carpenters to build their careers with. Mr. Handyman offers its employees the opportunity to negotiate their compensation and receive advancement opportunities within a fun and supportive environment.
Media Contact:
Cindy Parks-Talley
Mr. Handyman of Midwest Collin County
703 N. Chestnut, Suite B, McKinney, Texas, 75069, USA
214-387-3474
https://www.mrhandyman.com/midwest-collin-county/
Originally posted On: https://syndication.cloud/mr-handyman-of-midwest-collin-county-seeks-experience-handyman-professionals-and-carpenters/