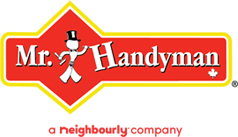 Mr. Handyman of Frisco Seeking Skilled Handyman Professionals
Skilled handymen and carpenters in the Frisco area looking to work with a customer-focused and supportive company have the opportunity to apply with Mr. Handyman of Frisco.
FOR IMMEDIATE RELEASE
Frisco, TX, June 17, 2022 — Neighborly franchise Mr. Handyman of Frisco is currently seeking skilled and experienced handymen and carpenters to be a part of their growing team. Like other Mr. Handyman franchises, Mr. Handyman of Frisco offers a comprehensive list of handyman services to customers and covers both residential and commercial work. Applicants for the position will need to be well versed in many types of carpentry services and have a willingness to learn. Applicants who fit this description are encouraged to apply for open positions with Mr. Handyman of Frisco.
With so many five star reviews, it's easy to understand why Mr. Handyman of Frisco is growing. Time and time again, satisfied customers cite both the quality workmanship and the professional and courteous manner of the technicians. This has given the franchise a strong reputation as one of the most reputable handyman companies.
As a Neighborly company, Mr. Handyman of Frisco applies the company's code of values to everything they do. These values include respect for customers and fellow employees, acting with integrity, and being customer-focused. Candidates will need to embody these values to be successful, as it is these values that make working at this franchise so rewarding.
Mr. Handyman of Frisco also seeks expert handymen and carpenters who have broad experience in all aspects of remodeling and repair services. Customers request jobs in both commercial and residential settings. Commercial building owners of all industries hire Mr. Handyman of Frisco, including healthcare facilities and restaurants. For residential buildings, prospective employees can expect to do assembly and installation, custom carpentry services, ceiling/wall repair and painting, patio and deck work, fence repairs, exterior repairs, flooring installation, bathroom remodeling, and other general home improvement projects.
With such a wide range of services offered, competitive candidates must consider themselves a jack of all trades. However, Mr. Handyman of Frisco recognizes that candidates will not have significant experience in every single service they offer. For this reason, a positive attitude and the motivation to learn and grow are important traits to have to be successful in this position.
As skilled and experienced trades persons, Mr. Handyman of Frisco believes that the majority of technicians' time should be spent on remodeling and repair projects. However, the company's customer focus means that handymen and carpenters will need to interact with clients throughout the project process as well. Employees will be expected to provide project cost estimates, clearly communicate the scope of work and project timeline, and manage customer expectations. They will also need to generate invoices, handle payment, and write up reports on a weekly basis. Strong written and verbal communication skills are therefore essential.
In addition to having the opportunity to build a career with a supportive and successful company, employees will receive a competitive benefits package and hourly rate. Although personal tools for every type of job are the responsibility of the employee, most will have access to a company vehicle. Costs accrued through fuel, insurance, and maintenance are all provided by Mr. Handyman, but our Frisco handymen and carpenters are responsible for keeping their vehicle clean and in good working condition.
If the job duties that come with this exciting position sound like a good fit, potential candidates will need to demonstrate that they possess the following qualifications:
Extensive experience in minor home repairs and remodeling as well as more complex projects
Significant carpentry experience
Ability to pass a background check
Ability to use tablet-based technology
Willingness to work independently but as part of a team
Willingness to cross-train in related positions
If you meet these essential qualifications, Mr. Handyman of Frisco would love to hear from you. Apply for a technician position today.
About Mr. Handyman of Frisco:
Since 2004, Mr. Handyman of Frisco has proudly served the local communities of McKinney, Frisco, Allen, The Colony, Little Elm, Aubrey, Plano, and Denton. As a Neighborly company and a franchise of the Mr. Handyman network, Mr. Handyman of Frisco has established itself as the leading choice for reliable Frisco handyman services.
With a strong customer focus and belief in prioritizing respect between employees and customers, Mr. Handyman offers its employees the opportunity to be a part of a supportive, professional, and fun team. This people-first attitude makes Mr. Handyman of Frisco a company with which employees can build a career and achieve their professional goals. While supportive, the Mr. Handyman work environment is also competitive and offers employees the opportunity to exercise control over their income and future opportunities.
Media Contact:
Cindy Parks-Talley
Mr. Handyman of Frisco
6136 Frisco Square Blvd
Frisco, TX 75034, USA
972-439-1191
https://www.mrhandyman.com/frisco/
Originally posted On: https://syndication.cloud/mr-handyman-of-frisco-seeking-skilled-handyman-professionals/