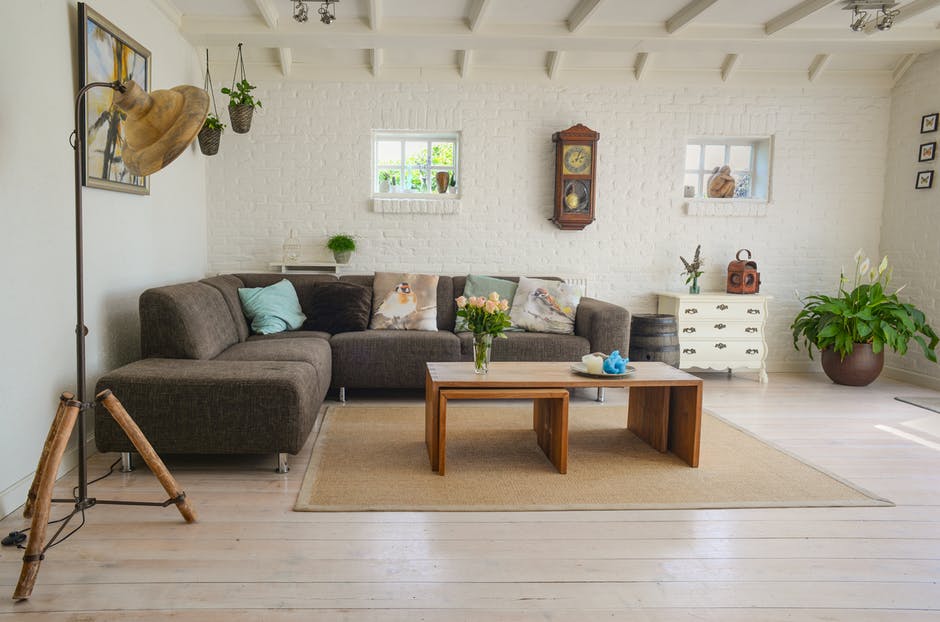 How Much Apartment Square Footage Do I Need?
Are you looking to move out of your house? Are you searching for a place you can call your home but currently strapped for cash? Then renting an apartment is a sensible option to consider. 
Over 43 million houses in the United States cater to renters. These comprise about 36% of total households in the country.
Though renting an apartment comes with numerous benefits, it is not enough for you to jump to the first available apartment you bump into. You must first determine the right apartment square footage you need.
How do can you tell if you are getting enough space? What are the factors you need to consider? How do you accurately measure your apartment's square footage?
Continue reading below for the answers.
Do You Have Enough?
This is the biggest question that you and any other apartment renters must deal with. To arrive at a definite answer, you must first consider some key factors. Let's take a look at each one of them below:
1. Who Needs the Space?
The first concern you need to resolve involves usage. Who is going to use the space? 
Will you live in the apartment alone? Or do you have a family to bring with you? If you are going to live by your lonesome, consider renting a small apartment. 
Better yet, opt for a studio type, which has more than enough space for you. A studio-type apartment generally ranges from 250 to 500 square feet. Moreover, studio apartments already come with all the essentials. 
These include a small kitchen, a shower, and a space for a small bed.  A 1-bedroom apartment ranges from 400 to 850 square feet. 
But if you have a growing family, don't settle for a small apartment. Instead, go for one that comes with at least two to three bedrooms. Typically, apartments with two or more bedrooms measure at least 800 square feet. 
The master bedroom is for you and your partner while the other one is for your children.
As for the third, you can use it as a guest room.
Also, if you plan to bring a pet with you, make sure to include him in your square footage considerations. Real estate experts advise an additional 70 to 100 square feet to accommodate your pet. If you decide to settle for a small space, you will need to take your pet for more frequent walks outside.
2. Office or Not?
The next aspect to consider is the usage of the apartment. Do you plan to rent one simply to have a place to sleep in? Or do you need one that will also double as your home office?
If you plan to work at home, get an apartment that comes with at least an extra room. This is important since you want to separate your space for resting and an area for working. Moreover, having a separate room for work will keep you away from distractions during the day.
If you are on a tight budget and cannot afford a space with two rooms, convert a part of your living room into your office. However, this may be challenging especially if you have lots of appliances and furniture to rearrange. 
3. Room for Entertaining
Regardless of how small your apartment is, there will come a time when you will invite some guests to come over. Whether it's your relatives, schoolmates, or officemates, you need to ensure there is enough space where you can entertain them.
If you want to take your hosting to the next level, get an apartment that can accommodate a couple of couches. You also want to reserve some space for a dining table. This is crucial for those special occasions and seasonal parties.
Also, it is wise to rent an apartment that comes with an extra room. This will benefit your guests if they wish to crash in after a long night of partying.
4. Consider the Furnishings 
Another factor that affects square footage is your furniture placement. We mentioned earlier that if you plan to invite guests, you must have space for at least a big couch. However, you need to ensure that the couch doesn't eat up half of your living room.
If you know how to arrange your furniture, you can maximize the square footage of your apartment. Even if you only have a total of 100 square feet, it will seem much bigger through proper furnishing.
5. Mind the Utilities
On top of your monthly rent, you also need to deal with your monthly utilities. These are your electric and water bills. Even if you are not working at home, you also need to have an internet connection.
It is important to have every room in your apartment to have ample lighting. You also want your place to have dependable cooling and heating systems. 
The key is to go for an apartment where you can afford the monthly utilities concerning the square footage. The bigger the apartment is, the higher your monthly bills are.
Ask your possible neighbors regarding their monthly bills. This will give you an idea if you can afford the cost of living in the area.
6. PPSF Counts
Last but not least, you need to talk to your real estate agent regarding the price per square foot (PPSF). Always remember to consider your budget when making your decision. Studies reveal that people who opt to rent choose to do so because of affordability. 
Even if renting means saving more money than owning a house, it must first fit your budget. To compute the PPSF, simply divide the sales price over the apartment's square footage.
Computing for the PPSF is crucial. This will help you compare and decide between two apartments. If you are a student, you can check out https://davisapartmentsforrent.com/aggiesquare/ for student housing options.
Moreover, you need to understand the factors that affect the PPSF.
One of the key factors that impact PPSF is the location of the neighborhood. An apartment in a prime neighborhood is more expensive than an apartment in a less popular area. 
An apartment that is close to key areas like schools, hospitals, and shopping malls will command a higher PPSF.
Another factor is the building type. If the apartment was recently built, you can expect it to come with more amenities compared to an older apartment.
Additionally, consider the space outside of the apartment. Though outdoor space doesn't count in the PPSF, it still matters in the grander scheme of things.
An apartment with a large outdoor space is beneficial if you have children. Also, consider the parking space if you own a vehicle.
Getting the Right Measurements
There are different ways of measuring square footage. Some involve architectural drawings while others rely on estimations. To get the most accurate measurements possible, you need to use a little bit of math. 
Here's how you can measure the square footage of an apartment you are looking to rent:
1. Break Down the Area
Measuring the square footage of an apartment is tough especially if you are staring at a big one. Thus, your first order of the day is to break down the area into smaller parts. This makes your measuring task more manageable and less complicated.
For sample purposes, let us divide the area into three spaces.
The apartment's space likely features squares protruding in different places. Moreover, they can even come in contrasting shapes. What you want is to split up space into even rectangles or squares.
To pull this off, draw some faint lines to separate the sections. To avoid confusion, label them "A, B, and C." 
2. Measure the First Space
After labeling each space, start measuring the first one. You want to get the length and width of each space. Take a measuring tape or ruler to accurately measure the spaces.
After completing the measurements of the first space, label it "Space-A." Thereafter, multiply the first space's length by its width. For example, is Space A's length is 8 feet and its width is 12 feet, your formula must look like this: 8 feet x 12 feet = 96 square feet.
3. Measure the Second and Third Spaces Then Multiply
Much like Space-A, perform the same step on Space B. Measure its length and width using a ruler or measuring tape. Afterward, multiply the length and the width to get Space B's square feet.
Do the same thing as you move to Space C.
4. Add Them Up
After getting the square footage of the three spaces, it is now time to add them all up. Your formula must look like this: Space A square footage + Space B square footage + Space C square footage = square footage of the entire apartment.
Make the Most Out of Your Apartment Square Footage
After securing your property, you need to learn how to maximize your apartment square footage. We invite you to check our other articles on homes and real estate. We provide tips that will help improve the quality of your living spaces.