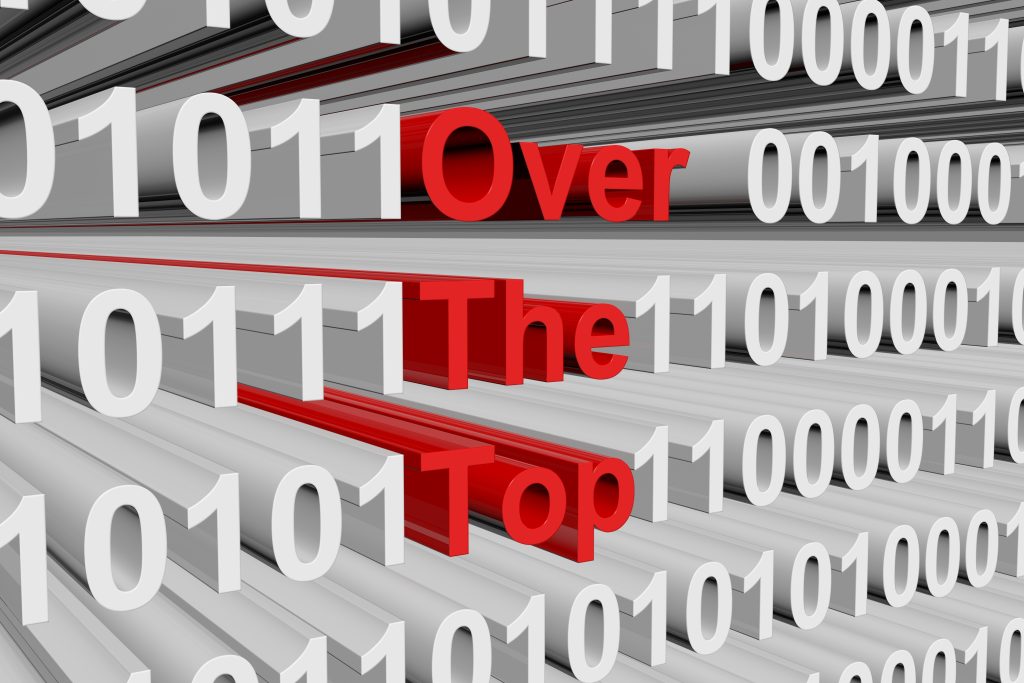 Modernize Your Marketing: 8 Clever Over-The-Top (OTT) Advertising Strategies
Originally posted on https://mediashark.co/2019/08/29/modernize-your-marketing-8-clever-over-the-top-ott-advertising-strategies/
Are you ready to move your marketing approach to the digital age? Here are 8 over-the-top (OTT) advertising strategies you need to try. In 2018, the Motion Picture Association of America reported streaming subscriptions surpassed cable television for the first time ever, with 131.2 million new subscriptions added. The growth rate increased to 27 percent over the year before. At the same time, cable TV dropped by 2 percent to 556 million.
The cable TV industry is losing its market share and reach to streaming media. The impact of video views on over-the-top (OTT) gadgets grew by 51.7 % in 2018. Overt-the-top refers to any device or service used in streamlining digital content.
Since streaming is the new way of experiencing TV, OTT advertising may take over TV commercials. Streaming platforms are a new medium of media and marketing replacing TVcommercials.
So how does OTT work? Let's say the user wants to watch one of their favorite inspirational movies. They can watch directly on their computer or download to their TV.
Modernize Your Marketing
Modernizing your marketing is essential to your success. Marketing is changing in every way. Whether we are talking about social media, digital marketing or OTT advertising, it's time to modernize your marketing.
Examples of OTT devices include Smart TVs, gaming devices, and smartphones. Through advanced TV advertising, marketers are able to set up and access video ad inventory that the user must view before they can consume the desired TV or film content.
This form of media offers reach and retention because the video advertisement is 100% viewable and non-skippable. The video ad length can be 15, 30 or 60 seconds long. Video success is dependent upon a clear strategy.
The advertiser is able to create media that is not available via cable TV.  Marketers are able to measure performance by metrics such as Gross Rating Points, on-target percentage and more. Businesses are able to reach their target market and increase ROI.
These 8 over-the-top (OTT) advertising strategies you need to try.
1. Large Reach
Your ability to cut through the noise online and in media today impacts your success. Listing your content via OTT advertising on streaming channels give you access to over 198 million users by 2022.
This one platform alone has more users than other platforms. Listing your content and industry sooner rather than later will help you stand out and reach more people.
2. Reaching Communities
One of the greatest impacts of OTT is reaching communities you want to connect with. As an investor, you select the geographic areas, demographics, and topics to advertise your business.
This is an advantage over cable TV. OTT is making TV list ads like social media. By reaching the right audience at large numbers of people, you leverage your advertising. It helps your business take less time to reach more people.
3. Custom Creatives
You may create and share quality videos to use on the OTT platforms. OTT platforms are designed to stream quality content to viewers. Businesses may share high-quality videos and messages to their target communities.
4. Leverage Content
OTT advertising allows you to leverage existing content. If your business or brand has existing content, you may align your advertisement to content that is on your online platform.
It's leveraging the content you already have to share on a new platform in a new format. As a result, you save time and reach more people than you do on other platforms.
5. Test Audiences
You could start off with running an ad for a local area. The second step you could do is test a demographic in an area. The same marketers perform A/B testing online, you may perform via OTT.
This will help you test different ideas around targets to see what works best for your business. Make sure you connect your results via OTT to your marketing key performance indicators to see results from start to finish,
6. Launch Campaigns
Speaking of marketing, using OTT advertising to tie into your launches online and live is a great strategy. By layering content and social media with OTT advertising, you will amplify your reach and results faster than ever.
7. Budgeting Options
No matter your industry or size of the business, OTT advertising has options for your business. Your goal is to increase results and decrease expenses. OTT may help your business increase your return on investment.
OTT has the ability to track the number of views and targeting giving you budgeting options. There are a limited number of impressions that may be bought for an audience to maximize results.
8. Tracking Analytics
What gets measured gets managed. It is important to understand the performance and results of your OTT advertising. Many of the OTT platforms provide analytics.
There are some OTT Platforms that only give information on data and impressions. Most OTT platforms offer analytics with different types of data by placement or targeting.
Take the analytics provided and tie into your key performance indicators like opt-ins, conversions, and sales. This will help you determine the impact and return on investment for your business.
Over-the-Top (OTT) Advertising Strategies
These 8 over the top advertising strategies will modernize your marketing. Consider what content you would share and how you would tie that to your existing social, media and online strategies.
It's important to keep in mind if you are not moving forward and modernizing marketing, you will get left behind.
To improve your advertising strategies, explore 1-3 of these strategies to start. Reach out to your preferred OTT platform to get an idea of what advertising options they offer.
If you want more results, consider using a hybrid digital marketing strategist. They may be helpful when navigating the modern digital marketing landscape.
What action will you take next to modernize your marketing?
Learn more about we help you with OTT advertising strategies.