Why You Need to Experience Dubai in a Sand Buggy
Originally posted on https://thedesertsafari.com/why-you-need-to-experience-dubai-in-a-sand-buggy/
Think Dubai, and you're probably thinking skyscrapers, shopping, and luxury restaurants.
But there's a whole other part of Dubai that you shouldn't miss. And the only way to do it is by sand buggy.
If you want to know why exploring Dubai's desert sand dunes by sand buggy is so unforgettable, and how to do it, read on!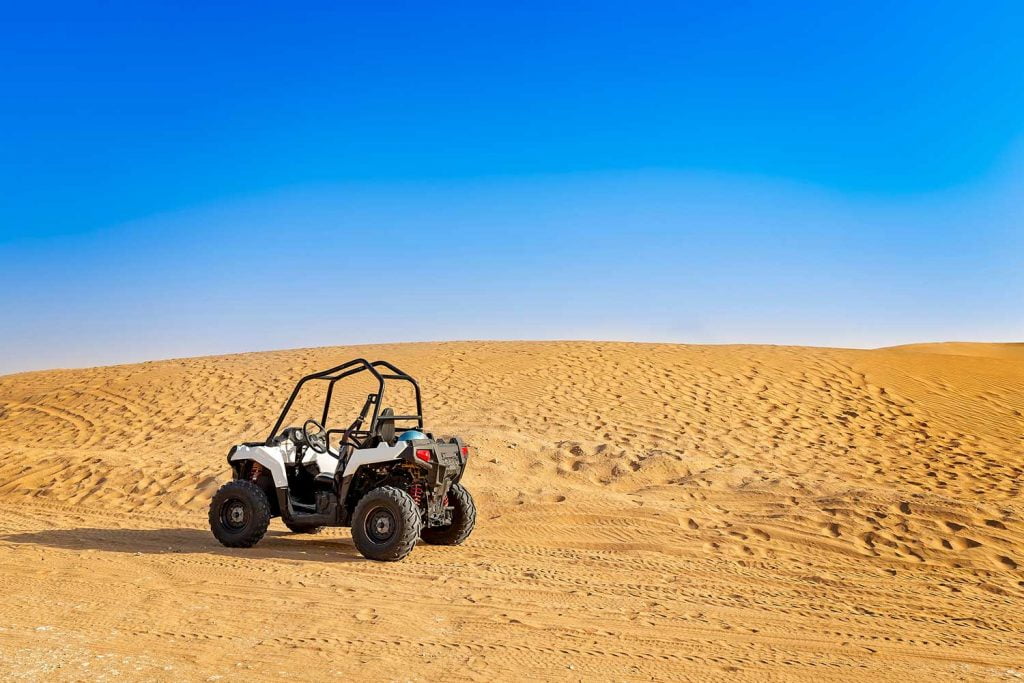 First Things First: What Is a Sand Buggy Tour?
Dune Buggy Safaris are self-drive guided tours through Dubai's desert dunes. Dubai has some of the largest sand-masses in the world, which is why it's such a great spot for sand buggy trips. The buggies range from 840cc up to a mind-blowing 2000cc.
It's a wild ride, but it's also quite safe. All buggies have roll cages in addition to the safety gear you'll get as part of the tour. As long as you're over 16, you're ready to go!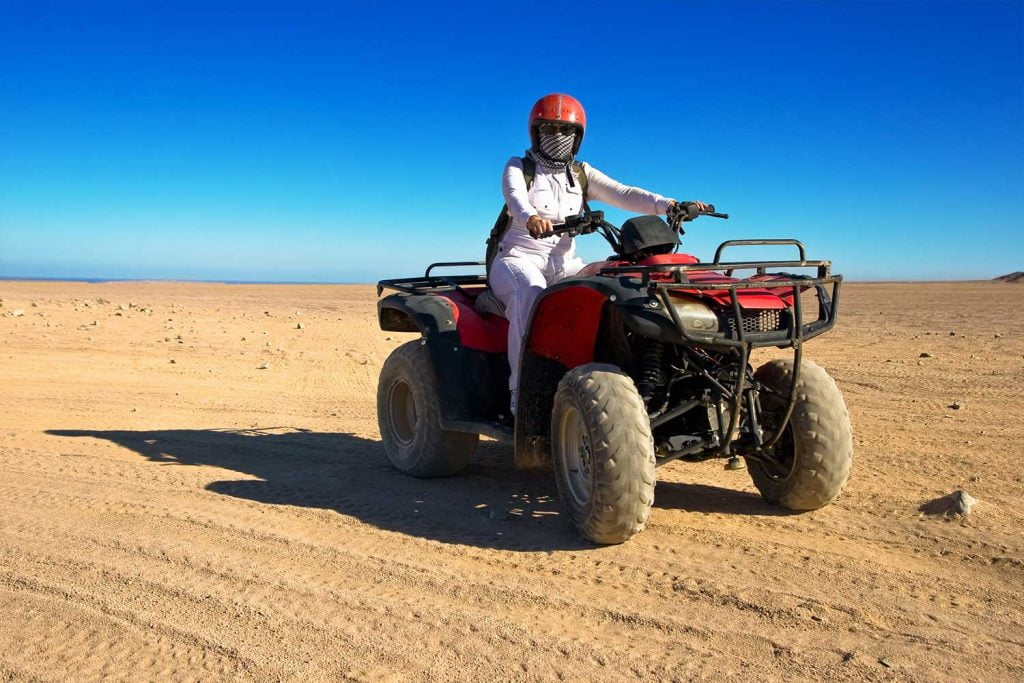 How Does It Work?
After some safety briefing, training and instructions, it's helmets and goggles on and start-your-engines! Our guide will lead your sand buggy group through the stunning desert of Dubai, including a bit of dune bashing. People often combine the trip with extras like sand boarding, henna painting, dance shows, and even camel camp visits.
The guide will know any sites it's best to avoid and the spots that cannot be missed!
What Will I See?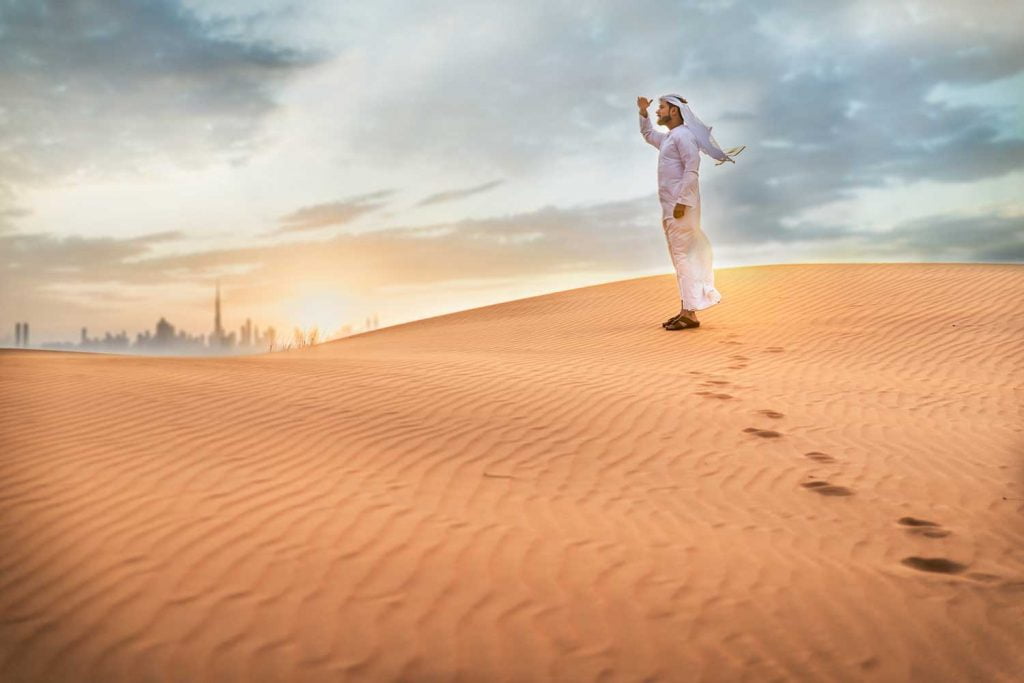 The best bit about going on a guided tour is local guides will let you in on all the best sights in Dubai. Pack your camera to catch stunning red-lit sand dunes, and wide open spaces free of other tourists. The beauty of travelling by dune buggy is not just the sights.
It's the feel of the thing. You're exposed to the elements so you'll feel the wind in your hair, warm breezes by day and crisp air in the early morning. What you see on your particular tour depends only on what you ask for.
Do you feel like a thrilling ride at fast speeds with lots of dune bashing? Perhaps you want a relaxing open-air ride as the sun comes up, or sets, with a dinner and show right after. Let the guides know what you're most interested in, what your previous buggy experiences have been like, and let them lay out some exciting options for you to choose between.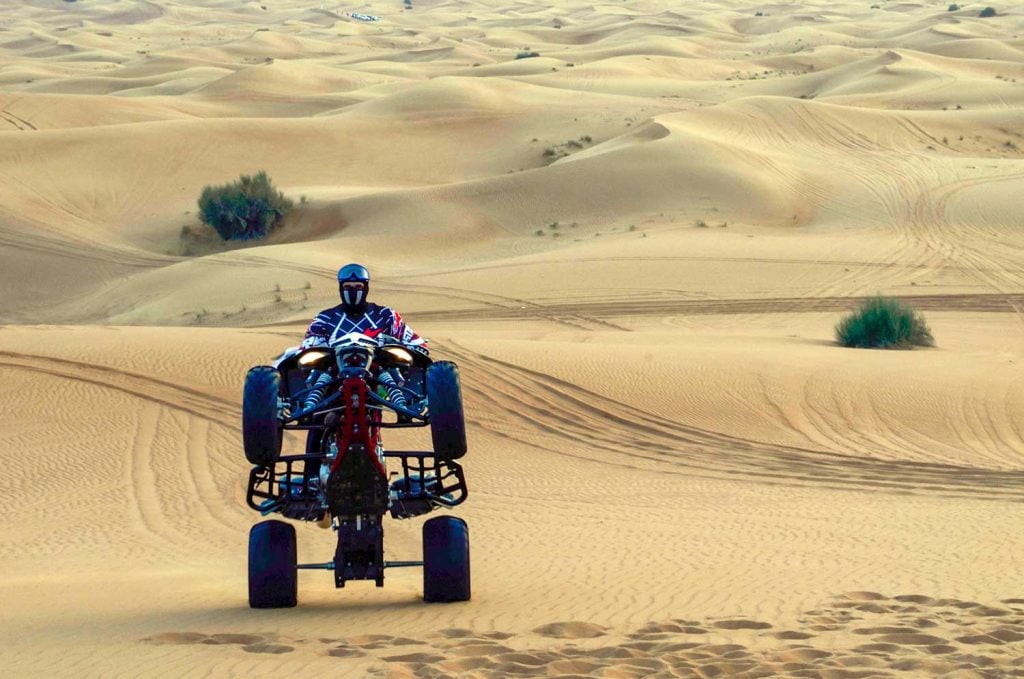 Add Some History and Local Culture
Forget boring museum tours. You can take in history and culture lessons while out in the open air on your sand buggy tour. Your expert guide will talk to you about desert culture, helping you to know about Dubai's past like most tourists never will!
You'll be amazed that anyone comes to Dubai without taking a sand buggy trip. You'll wonder why it took you so look to try it!
Time to Start Your Sand Buggy Engine!
So there you have it – sand buggy tours in Dubai are an absolute blast, and not to be missed. You'll see the sites, get some interesting history and culture in, and likely make some great friends.
If desert safaris are your thing, and you're ready to do it by sand buggy, book your trip today!