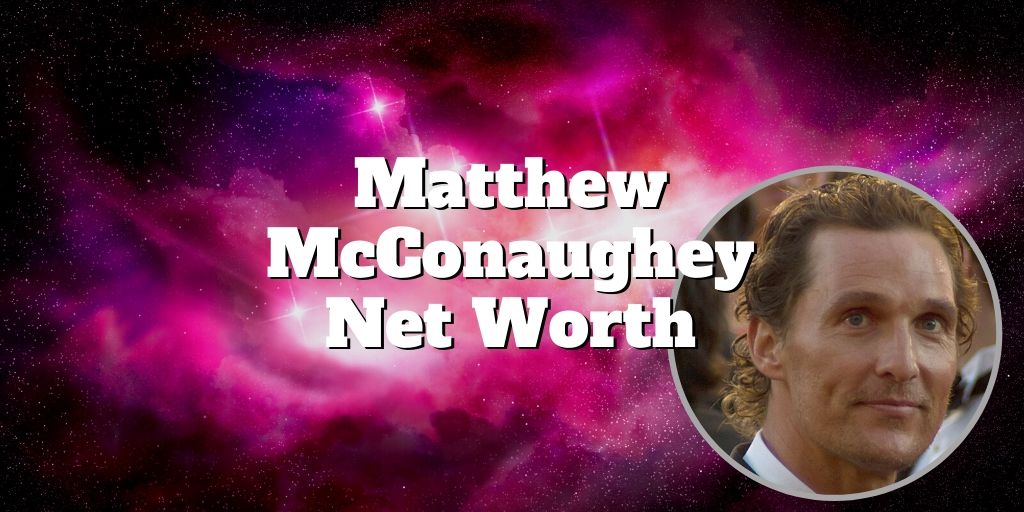 Matthew McConaughey Net Worth – $100,000,000
Matthew McConaughey is an A-list actor and producer who has had a successful career thanks to multiple Hollywood roles that have made him a standout star.
He rose to fame after appearing in hit films that include "Dazed and Confused," "The Wedding Planner," and "How to Lose a Guy in 10 Days."
His breakout performance was when he landed the leading role in "A Time to Kill" in 1996.
His appearances in several romantic comedies, including "Ghost of Girlfriends Past," "Failure to Launch," and "Fool's Gold," are what made him a heartthrob among fans and contributed to his appeal before he began to take more dramatic roles in recent years.
In the 2000s, McConaughey focused on dramatic roles that showed off his versatility as an actor. He appeared in the 2012 film "Magic Mike," which proved to be a hit.
He also landed a role in "The Lincoln Lawyer," "Dallas Buyers Club," and "Interstellar," which seemed to revive his career and prove his versatility as an actor. The shift in his career has earned him numerous awards.
The fruits of his hard work have catapulted Matthew McConaughey's net worth past $100 million by consensus estimates, which makes him one of the wealthiest stars in Hollywood.
Are you wondering how his net worth is so high and what contributed to his wealth? Keep reading to find out.
Advertisement
Profit from the biggest health breakthrough in years
If you're looking to potentially make 1,000% in gains, then you NEED this biotech stock. This company discovered a medical breakthrough that may end heart attacks FOREVER! Estimated annual sales are $60 billion. The FDA has all but said it's going to approve the drug. Once that happens, the stock price could double overnight. But you must be onboard BEFORE FDA approval.
Table of Contents [show]
Matthew McConaughey
Young Man's Rise to Fame
In the early 1990s, Matthew McConaughey started his career working in television commercials in Austin, TX.
His first speaking role was for the Austin American-Statesman, a daily newspaper in Texas. In the commercial, he said, "How else am I gonna keep up with my 'Horns?'"
He began gaining some traction once he landed an appearance in "Dazed and Confused" in 1993 at the age of 23. Here is Matthew McConaughey's first "Dazed and Confused" audition.
He was hired after meeting the casting director and producer in a hotel bar in Texas. The film earned $8 million before becoming a cult classic. McConaughey also appeared as the lead role in Trisha Yearwood's music video "Walkaway Joe," in which he played Joe.
His career started to advance with smaller roles in "Boys on the Side," "Angels in the Outfield," and "Texas Chainsaw Massacre: The Next Generation."
"A Time to Kill" ultimately launched his acting career in the movie industry. The role helped him to attain additional success and move on to land notable roles in "The Newton Boys" and "EDtv."
In 1997, he began to earn more success as an actor while appearing alongside Jodie Foster in the film "Contact," in which he played a Christian philosopher.
The film grossed more than $171 million in worldwide sales. It was this same year when he appeared in Steven Spielberg's "Amistad," which earned $44.2 million in domestic sales at the box office.
>> How Rich Is Lorne Michaels?
Matthew McConaughey Movies
The 2000s was when McConaughey became more of a heartthrob as he began to accept roles in romantic comedies alongside A-list actresses.
He appeared in "The Wedding Planner" with Jennifer Lopez. This film earned an estimated $95 million in worldwide sales.
He went on to star alongside Kate Hudson in "How to Lose a Guy in 10 Days," which earned $177.4 million in worldwide sales.
Matthew McConaughey became a household name and was even more in demand for contributing to the success of each film.
After starring in many successful rom-coms, the actor decided to take time off because he wanted a break from appearing shirtless in films and was desiring work that provided more of a challenge.
In 2009, McConaughey took a two-year hiatus from acting after the birth of his son, Levi. The actor decided it was time to take his career in a different direction.
Advertisement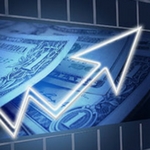 Your No-Obligation 2020 Portfolio "Check Up" Awaits
Q4 is off to a strong start thanks to a "nirvana" environment sparked by the recent rate cut and steady economic growth. However, trade wars and the political circus continue to dominate headlines. That's why renowned growth investor, Louis Navellier, is offering you a portfolio "check-up" to carefully evaluate your stocks as we head into 2020.
Claim your no-obligation portfolio review today.
The Return Of Matthew McConaughey
McConaughey returned to the screen in 2011's "The Lincoln Lawyer." That same year, the actor appeared in "Bernie" and "Killer Joe."
One of his most lauded performances, however, came in 2013 with "The Dallas Buyers Club," a Ron Woodruff film that won three Oscars.
Today people recognize McConaughey for his role alongside Channing Tatum in "Magic Mike" and from starring with Anne Hathaway in "Interstellar," which was directed by Christopher Nolan.
He earned one of his highest salaries when appearing in "Interstellar" as an astronaut who is trying to save humanity. The blockbuster grossed $188 million domestically and $675 million worldwide. An additional role that catapulted his success was appearing as Sheriff Buddy Deeds in "Lone Star."
McConaughey has also contributed his voice to leading roles in films such as "Sing" and "Kubo and the Two Strings."
His net worth can be attributed to some of his most successful films, which include "The Wolf of Wall Street" and "Magic Mike."
➤ Free Guide: 5 Ways To Automate Your Retirement
Matthew McConaughey
Commercials
Beyond his recent work in film, McConaughey has appeared in numerous Lincoln commercials and advertisements since 2014. The commercials have gained national attention and have even been parodied on "Saturday Night Live" and "Ellen."
McConaughey has been upfront that he doesn't mind the spoofs of his work because the automaker pays him well, and these commercial spots give him the freedom to accept movie roles that aren't as lucrative.
He currently has a $4 million contract with Lincoln, which makes him the highest-paid creative director in advertising. Lincoln reported a 25% increase in sales since McConaughey's ads have aired.
The actor has been vocal about the fact that he doesn't continue to work in the film industry due to the large paychecks that it awards. He recently admitted that he turned down $15 million to star in Universal and Imagine's "Magnum, P.I." in 2008.
He also only required an upfront fee of $200,000 for his role in "The Dallas Buyers Club" but still received back-end participation. Despite turning down large paychecks, his longevity in the film industry has contributed to his large net worth.
His earnings have also been attributed to his voice work for Carl's Jr. advertisements. Additionally, he's signed endorsement deals with Dolce & Gabbana.
Since 2016, McConaughey has worked as the creative director for Wild Turkey. He has a $4 million contract with the whiskey brand, which includes directing and starring in a global campaign for the company.
Matthew McConaughey
TV Roles
Although the actor has commonly accepted roles in major films, he also appeared on television in HBO's "True Detective."
In 2016, he starred in "Gold" where he appears as a businessman trying to find gold in the jungles of Indonesia. He gained 40 pounds for the role.
His more recent projects include appearing as the lead in "White Boy Rick" and "The Beach Bum."
Earlier in 2019, he also starred in "Serenity."
His upcoming projects include a voice role in the animated film "Sing 2" and "The Gentleman."
Due to McConaughey's ability to attract large audiences to movie theaters, his average paycheck for each film is $8 million.
>> What's Ben Affleck's Net Worth?
Advertisement
The No. 1 Pot Stock of 2019 Is Set to Be Bigger Than Cronos, Canopy Growth and Tilray – COMBINED!
And right now, you can get in for less than $3.
Matthew McConaughey Awards
After losing 38 pounds to appear in "The Dallas Buyers Club" in 2013, Matthew McConaughey earned several awards for the film.
The skills he showcased as Ron Woodroof in the movie changed the course of his career and earned him a 2014 Academy Award, a SAG award, and a Golden Globe award for Best Actor.
He was also nominated for a Golden Globe, Primetime Emmy, and Screen Actors Guild Award for his role in HBO's "True Detective."
He won the Critics Choice Television Award for Best Actor in a Drama Series for this appearance.
In November 2014, McConaughey received a star on the Hollywood Walk of Fame on 6931 Boulevard in Hollywood, California.
>> How Much Money Does Jeff Goldblum Make?
Matthew McConaughey
Wife and Kids
McConaughey was born in 1969 in Uvalde, Texas, to Kay, a former kindergarten teacher and author, and Jim, who ran an oil pipe business.
His father played college football and was drafted into the NFL by the Green Bay Packers. McConaughey's parents divorced two separate times and married three times.
His brother, Michael, is a self-made millionaire who appears on the CNBC docuseries "West Texas Investors Club" and in the A&E reality show "Rooster & Butch."
McConaughey attended the University of Texas at Austin and graduated with a Bachelor of Science in Radio-Television-Film. He also spent two years studying law.
McConaughey met his wife, Camila Alves, in 2006 and got married in 2011 in a private Catholic ceremony in Austin, Texas. His wife is a former Brazilian-American model. The couple has three children and currently resides in Austin.
Matthew McConaughey
Giving Back
McConaughey is actively involved in many charities and philanthropic endeavors.
He founded a nonprofit foundation called the J.K. Livin', or the Just Keep Livin' Foundation, which helps teenagers make good choices and practice living healthily. The nonprofit provides free fitness programs to youth in locations from Texas to California.
The actor has also rescued many pets that were stranded in Louisiana after the flooding caused by Hurricane Katrina. Additionally, he has associations with organizations such as BID 2 BEAT AIDS, the Entertainment Industry Foundation, and Communities in Schools New Orleans, Inc.
Matthew McConaughey
Professor
McConaughey began serving as a visiting instructor in 2015 at the Moody College of his alma mater, the University of Texas.
In 2019, he became a professor of practice in the Department of Radio-Television-Film. He currently teaches a film class.
Matthew McConaughey is a lifelong fan of the Washington Redskins, the Duke Blue Devils, and the Texas Longhorns.
He even became the owner of Austin FC, a Major League Soccer team.
The longevity of Matthew McConaughey's career in Hollywood is one of the main factors that has contributed most to his notoriety and impressive net worth.
His onscreen success has allowed him to remain in demand among movie studios and directors.
It's his recent appearances in dramatic roles, romantic comedies, and television commercials that have contributed the most to his financial success as an actor.