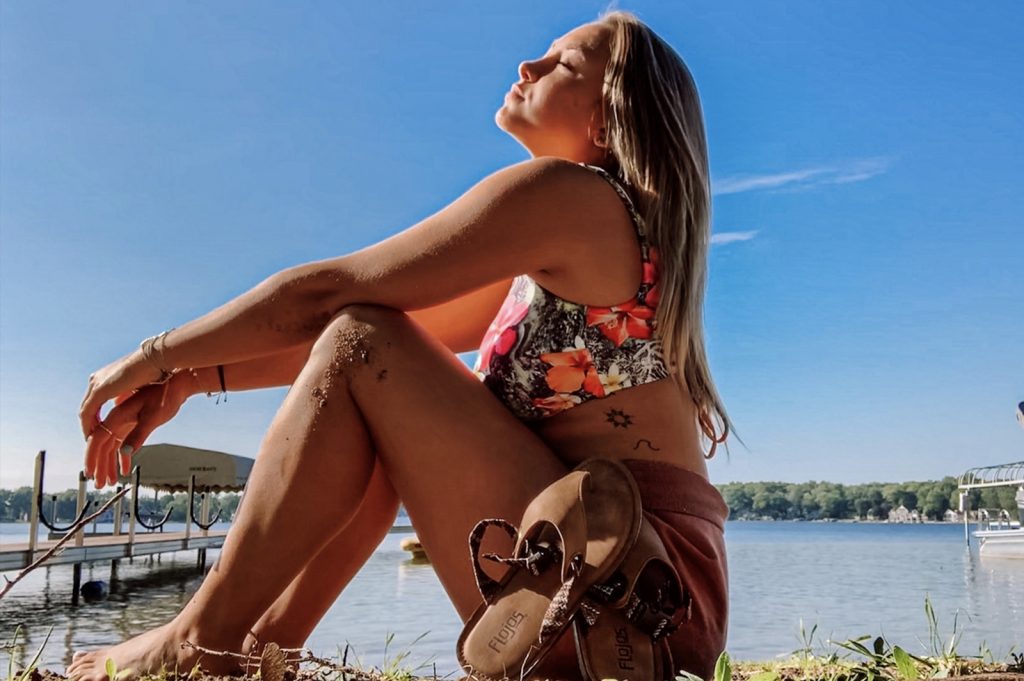 The Basics of Wearing Wedge Sandals
Originally posted on https://www.flojos.com/the-basics-of-wearing-wedge-sandals/
Are you wanting to wear wedges but you're not sure how to wear them? Are you afraid you can't rock them in all sorts of styles? Think again! Wedges range in all different styles with sandal wedges being most comfortable.
In this article, you'll learn how to wear wedges for any occasion and what they look best with. Read on to learn how to wear wedges with pretty much any style you can think of so you can rock some heel and be fashionable but also comfortable.
What Is a Wedge Heel
Before learning about wedge style, it's important to understand what exactly wedge heels are. Did you know wedges have been around since the 1930s? On many high-heeled shoes, the heel of the shoe is under the heel of the foot. With wedges, the heel runs under the entire foot to the middle or front.
Height ranges vary depending on the type of wedge you're going for whether sandal, heels, or boots, and the style from a slight raise to several inches.
Picking out Wedges
Height: When you're picking out wedges, you'll want to consider the height and how often you think you'll wear them or for what occasions. Thankfully, wedges are more comfortable than regular heels so if you're not afraid of a little height, go for higher wedges.
If you're thinking about a more casual wedge for tees and shorts weather, you'll want to go with 1-2″ wedges. If you're looking for a bit higher than casual but not extreme, consider 2-2 1/2″ wedges. This will give you some length and make your legs look taller as well.
Going with 2-2 1/2″ heels, they're extremely versatile, you can wear them out for a walk or out for dinner. For more dressy events, you can go with 3-4″ heels. You might not want these heels for casual wear since they can be a bit more uncomfortable than the lower heel choices.
For extra special occasions and looking your best, think about going higher than 4″ heels.
Style: The style of the wedge is entirely up to you, but if you want one you can wear often go with neutral colors like browns, greys, blacks, and whites. Choosing a bold color is entirely up to you, just know it'll draw more attention to your legs and feet.
Some wedge styles are closed pump foot, peep toe, and espadrilles.
As far as a slim or chunky heel, that's totally up to you but keep in mind that chunky heels tend to look better with thicker thighs, and a slimmer heel looks best with slimmer legs.
A Wedge for Every Occasion
You can wear wedge heel sandals for pretty much every occasion from office wear to a wedding, there's a wedge out there for you. For work, you'll want to go with wedge pumps instead of heels unless you have more of an easygoing work environment.
For weddings, you can rock wedge sandals, with pastels and whites being the best color choice to match the style and colors of weddings.
When you're dressing for any occasion you want your shoes to never overwhelm you or your outfit since it's all about balance.
Best Styles for Wedges
When you're picking out your outfit for your wedges, they're certain outfits they go better with than others.
They go great with:
Shorts
Short skirts
Bohemian styles
Maxi skirts
Jumpsuits
Wrap dresses
Wide or flared pants or jeans
Thin fabrics
As you can see wedges are extremely versatile, but you'll want to be careful when wearing:
Pants with narrow or straight legs
Capris
Pencil skirts
Pros and Cons
The numerous pros to wedges far outweigh any cons. Like anything else, they're pros and cons:
Pros:
Wedges add height
Easier to walk in than stilettos
A wedge looks great with almost any outfit
Fashionable
They add shape and definition giving you a slimming appearance
They're as eye-catching as they are classy
Cons:
They're still heels. No running.
Wedges tend to skew casual. Elegant wedges are challenging to find, compared to other heels
Choice in heel thickness means a thick heel makes a thin person appear thinner
Wedges look clunky when worn with super tight clothing
What to Wear with Wedges
Dresses: If you're looking to pair your wedges with a dress, it really comes down to your own personal style. Wedges are excellent with dresses, depending on the dress. Think of pairing a pretty floral dress with some nice wedge sandals.
Also, think about pairing it with something opposite. If you opt for a floral dress, select a more edgy wedge for a more chic look. Don't be afraid to pair wedge sandals with some shorts, they make a great look!
Shorts: You can pair a nice jacket over your top with some shorts and wedge sandals — a fabulous combination of classy and casual.
Jeans: If you go with flared jeans make sure your hem covers most of the wedge for a stunning, streamlined aesthetic. You can pair them with skinny jeans, just don't go with too tight for the skinny jeans. (Remember, wedges don't usually pair with ultra-tight clothing!) Boyfriend jeans also pair well with wedges.
Skirts: For skirts, you'll want to steer clear of too form-fitting such as a pencil skirt, so as to avoid a clunky and unflattering look. Choose flowing and fuller skirts to pair with your wedges.
How to Wear Wedges
After reading this article, you should have a good idea of selecting some wedges and how to wear them. When you keep in mind that balance is key, wedges are super versatile and work with nearly any outfit imaginable.
Would you like to learn more about everything about sandals, from sandal care to cute trending sandals for 2019? Check out our blog.