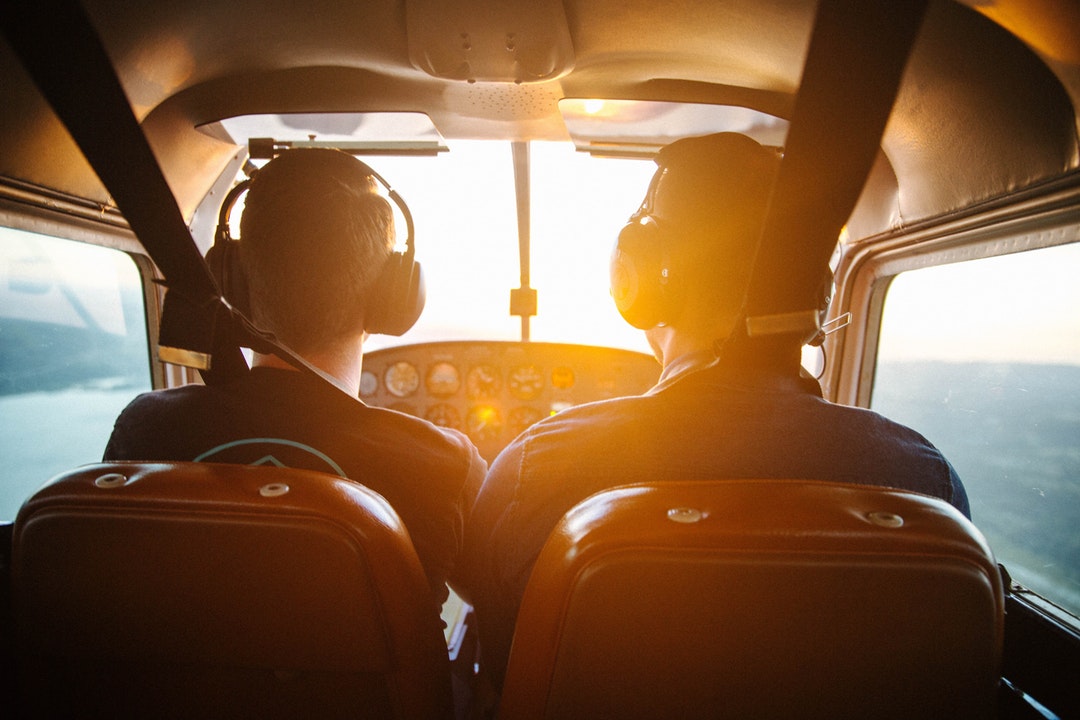 Look Up in the Sky! 5 Ways to Learn How to Fly a Plane
If you were one of the many kids out there, who wanted to learn how to fly when they were little, you'd be pleased to hear you don't need loads of money to make it happen.
If you plan things wisely, you can stretch your budget to get your pilot's certificate.
Sound good? Let's get the ball rolling. 
Don't Bother with Flight School
Interestingly, you don't need to attend an official 'flight school' to learn how to fly. Admittedly, you won't have the benefits of a standardized curriculum, but you'll save a lot of cash. 
Recreational fliers don't need the same number of flying hours as a commercial pilot to get a license, so you'll pay for way more than necessary with a flight school. 
Instead, you can source the services of a freelance flight instructor at a much lower price. Plus, they typically cater their lessons to complement both your abilities and your interests- win-win 
How Do You Find a Qualified Instructor? 
Your best bet is checking with your local airport office. This is usually the easiest way to connect with a freelance flight instructor.
What Should I Expect?
Typically, you'll first have a briefing on the ground. This usually takes around an hour, and will typically cover:
A pre-flight inspection of the aircraft
Familiarization with the controls
The basics of in-flight aircraft control.
Once that's over and done with, you'll be ready to fly (with the help your instructor of course). You don't even need time on a simulator! 
Instead, your instructor will guide you every the step of the way and will control the aircraft when necessary (on your first lesson your instructor will take off and land the plane- so no need to worry about that!)
Study Up 
A lot of learning how to fly doesn't happen in the air. To get a pilots license you'll need to pass two multiple-choice tests and an oral exam. This means swotting up and hitting the books. 
If you have the means, you could hire a professional tutor or take weekend classes. However, if you have a limited budget, you can just teach yourself. Get your hands on the necessary textbooks and start learning!
Be sure to study up on instrument flight rules; this is an absolute must for getting ahead on the theory side of things.
Alternatively, you could take an online course. There are tons of aviation education companies that offer top-notch training online. Some even offer a refund if you fail the test! 
Do You Still Want to Learn How to Fly?
We hope these tips on how to learn how to fly were useful! If you found this article handy, we're confident you'll love the other pieces we've published. Enjoy!
If you're interested in receiving articles like this regularly, then sign up to our platform for free! That way you won't miss out on any of our informative content.