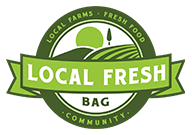 Local Fresh Bag: A Free Platform for Farmers and Customers
Local Fresh Bag exists to help US farmers and growers connect with local communities who want quality fresh produce direct from the source.
FOR IMMEDIATE RELEASE
San Antonio, Texas, April 29, 2022— By providing a platform to help both buyers and sellers at your local farmers market do business together, Local Fresh Bag aims to increase access to healthy and affordable fresh food around the country.
From fruit and vegetables to meats and more, Local Fresh Bag buyers and sellers no longer have to wait for market day to buy and sell the produce they want!
"Our local fresh bag mission is simply to support our farmers by promoting their business online. This also benefits the customer by providing them with easy access to quality products," said John Nanna, Founder of Local Fresh bag.
For farmers, the Local Fresh Bag platform provides farm businesses with the simple tools to get their farms online and start taking orders from customers old and new in just a few clicks.
For customers such as residents and families who want healthy, locally-produced food can use Local Fresh Bag to place orders for regular deliveries or collections, choose from a great value range of locally-produced fruits, vegetables, meats, and more. Local Fresh Bag customers actively support their local farming and growing communities, while avoiding the increasing supermarket & store supply chain issues we're seeing more often.
The benefits of eating from local farmers are endless! Food from these farmers is of higher quality, fresher, and easier on your wallet, and buying from your local farmer helps a small business in your community!
"After discovering Local Fresh Bag, our family dinners have changed for the better! I cannot recommend this site enough!" said one satisfied Local Fresh Bag user.
You can read more about the benefits to farmers on their website at https://www.localfreshbag.com/. This is also where you can find a local farmer to buy food from!
So what are you waiting for? Create your free account today and support local independent businesses today!
About Local Fresh Bag:
Who are we? I'm John Nanna, founder of Local Fresh Bag. I love shopping at farmer's markets and have a couple of regular places my family and I visit here in San Antonio, TX. But whenever I talked with the farmers, growers, and buyers I met there, I realized how difficult it was for people on both sides of the table to connect outside of market days, even though there was a desire from growers and buyers to do regular business without stores and supermarkets being involved. Farmers and growers want regular, reliable sales – and a way to manage those orders more easily – while shoppers and families who care about healthy, local produce want to be able to buy directly from the farmers and growers. So why should everyone have to wait until market day comes around? That's why we built Local Fresh Bag.
Contact Information:
John Dryden Nanna
Local Fresh Bag
San Antonio, Texas
(210) 900-2671
https://www.localfreshbag.com/
Originally posted On: https://syndication.cloud/local-fresh-bag-a-free-platform-for-farmers-and-customers/