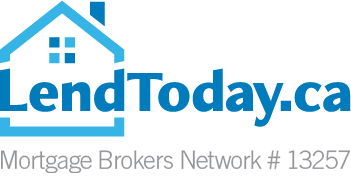 LendToday Offers a Smooth Application Process With Over 30 Years of In-House Experience
At LendToday, they help you navigate the financial decisions that matter most. Their team is here to help no matter what the circumstances may be. Whether you are behind on bills or property taxes, self-employed with low income, or simply suffering from poor credit, they have a solution for you.
FOR IMMEDIATE RELEASE
Oshawa, Ontario, December 21, 2022 – LendToday is a company with over 30 years of in-house experience that offers a smooth application process and helps you understand how the underwriting works, no matter what type of mortgage financing you are looking to arrange. They operate across Canada with a unified service, whether in-person, over the phone, or online, and have access to over 50 lenders, making them equipped with the right tools to help you achieve your financial goals
At LendToday, they understand that applying for a mortgage can seem overwhelming when it does not have to be. Life can be busy, and setting time aside to apply for a mortgage may seem impossible. That's why their team of experts makes the process easy and fun. While taking the time to understand your situation, educate you on mortgage products, and find the right mortgage that fits. As a result, they've helped people just like you.
Additionally, they work with clients to get approved for mortgage financing when they feel it may not be possible. They help you navigate the financial decisions that matter to you most; in an ever-changing economy, taking the proper steps to achieve financial success matters, and their team of experts will always be there to help no matter the circumstance. Among their top-quality offered services, you'll be able to find:
Help with Property Tax Arrears: If you've fallen several payments behind on your property taxes or have struggled to keep up with your financial obligations and are unsure how to catch up, your debt keeps growing. Stop accumulating high interest on past property taxes and bills they can help.
Mortgage Services for different needs: Whether you're looking to get a second mortgage, a mortgage if you're self-employed or accredited private mortgage solutions, they have the right solution for you.
Missing Mortgage Payment: If missing your mortgage payments wasn't part of the plan, but it happened, at LendToday, they can help you get back on track.
Clear Up Tax Arrears: Stop paying a large amount of interest on your CRA balance! Secure a home equity loan or new mortgage today. Their team works with you to find the right fit!
Bankruptcies and Consumer Proposals: At LendToday, they can work to find the financing you need to restore your credit back to good standing. Their team of mortgage professionals will work with you to find the right option!
For more information about their top-quality services such as home equity loans and mortgage loans, visit https://www.lendtoday.ca/. They'll be happy to help you find suitable financing tailored needs for your b lenders mortgage, no matter what your financial fingerprint looks like today!
Contact Info:
Organization: LendToday.ca
Address: 179 King St E Oshawa, Ontario L1H 1C2
Phone: 1-855-242-7732
Website: https://www.lendtoday.ca/
Originally posted On: https://syndication.cloud/lendtoday-offers-a-smooth-application-process-with-over-30-years-of-in-house-experience/