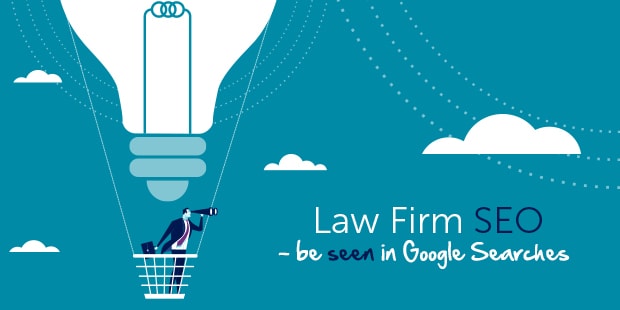 Law Firm SEO Marketing Guide: Best Legal SEO Tips (2019)
Originally posted on https://revenueboomers.com/blog/law-firm-seo-marketing-guide/
Law Firm SEO Marketing Guide
The ultimate law firm SEO marketing guide teaches attorneys how to rank #1 on Google. If you are unfamiliar with the term SEO it stands for search engine optimization. As a legal SEO agency in Boston, we break down the basic steps of SEO for law firms. This is a must read article for attorneys that want to understand the benefits of SEO and how it works.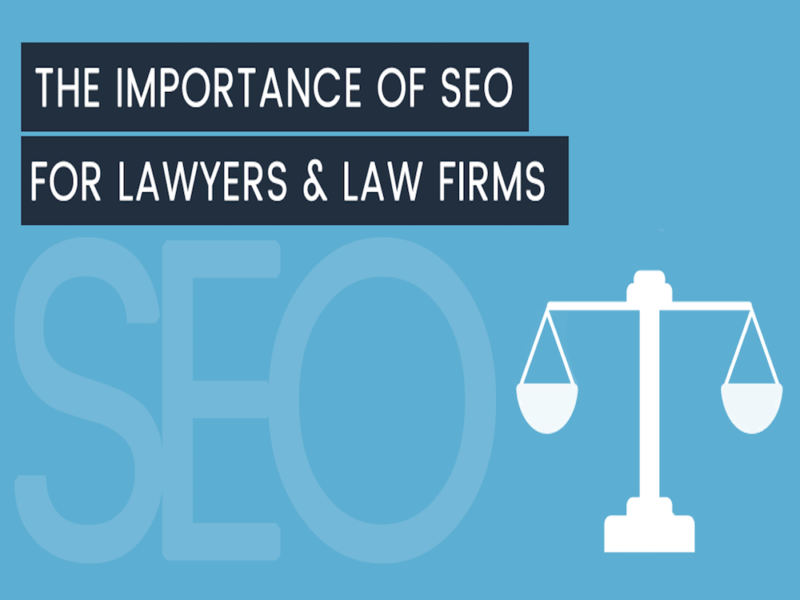 Law Firm Digital Marketing In 2019
According to a 2018 survey released by the American Bar Association, there were 1,338,678 licensed attorneys in the US. This number is 15.2 percent higher than the previous decade. Given the considerable competition, most law firms struggle to acquire new clients without a comprehensive digital marketing strategy.
By building an effective law firm SEO strategy your business can get more leads, referrals, and repeat client. Before the internet was created, most people used the Yellow Pages to find the contact information of local law firms. Today, legal marketing has changed with the evolution of mobile devices and search engines like Google, Yahoo, and Bing.
A successful digital marketing plan for law firms can generate favorable returns. One strategy is to rank your law practice on the first page of the search engine results page (SERPs). For instance, a survey from a Thomson Reuters, points out that 81 percent of millennials are likely to hire a lawyer that has reviews on the Google. In addition, consider the following legal marketing trends:
38 percent of people use the internet to look for a lawyer
74 percent of prospects who do an online search contact a law office on the phone
74 percent of people go to a law firm's website to take action
As people continue to use the internet to search for legal services, it becomes more important to create a digital marketing strategy for your legal practice. Most importantly, an effective SEO strategy to get more clicks on your website.
How To Rank On Google For Lawyers
Before you start building your SEO strategy, the first step is to make sure your website is optimized to satisfy the end user. Here's how you can maximize your legal website for conversions:
User experience (UX) – Focus on giving users the best experience on your website by making sure it's mobile responsive, loads fast, and is easy to navigate.
User intent – This will serve as your basis for keyword research. Your content should match the search intent of your target audience. For example, "personal injury lawyer in Massachusetts," "ethics attorney MA," or "law firms in Boston."
Content marketing –  Create engaging content for your prospect clients by writing informative blogs. This step is apart of the SEO strategy and requires the help of a SEO specialist.
All three steps play a major role in building an online presence. No matter if you are a large law firm or a solo attorney.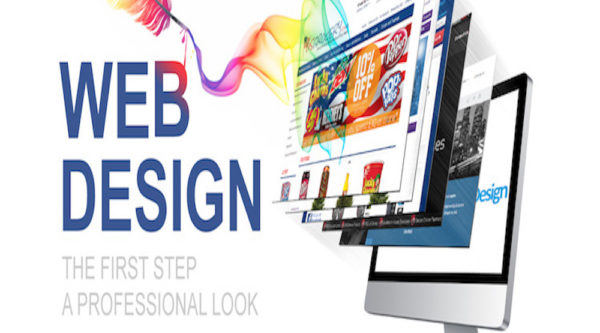 How To Optimize A Law Firms Website
Consumers today have very little time and patience to go through each page on a website. It's critical to having a user friendly website with call to actions. The goal is to guide website visitors to take an action the moment they land on your site. Whether it's reading your blog, filling out the contact form, or calling your office. It also has to look appealing to keep them on the page.
Most importantly you have to appear as the authority in your legal industry. If a person clicks on the link to your site and doesn't have a positive experience, they will most likely click back to the SERP. This will send a signal to Google that people aren't satisfied with your website and increase your bounce rate.
Professional Website Design For Lawyers
If users don't have a good experience on your legal website you'll lose potential clients. So, what makes for a good website? It should be easy to navigate, visually appealing. mobile responsive, and provide valuable content.
Here's a breakdown of what our team of Boston lawyer SEO experts recommend:
When designing your website the main goal is to provide informative content to capture interest and convert prospects into clients. It should communicate your services and highlight how they differ from other law firms.
You can also consider adding videos to your website. Set your firm apart by creating YouTube videos that build trust and authority. Make sure that your visual content creates a definitive representation of your brand as the top legal service in your area.
Importance Of Responsive Web Design For Law Firms
The goal of having a responsive website is to make sure prospect customers have a positive user experience. No matter if they are searching for legal services using a smartphone, iPad, tablet, or desktop.
A mobile-friendly site is a must since nearly 78 percent of American adults own a smartphone. If people can't view your law firm's website on their phone, your business could lose potential clients. Next, you want to make sure your website loads fast.
Legal Website Speed Optimizations
In 2018, Google launched its "speed update," The loading time of your site should meet the expectation of users. If your site takes more than three seconds to load, you're likely to lose 53 percent of visitors. Google emphasizes that the longer your page loads, the more visitors leave the site. Websites that load slow also face the possibility of getting penalized by search engines.
Content Marketing For Law Firms
When it comes to search engine optimization for lawyers, blogging can make or break a law firms online marketing strategy. Content marketing is the best way for legal experts to showcase their knowledge and expertise.
Blog posts help readers gain better insights into the services of your legal practice. What's more, blog posts give a lawyers website a certain level of authority. For example, if you are a family law expert, your SEO strategy would focus on creating content for keywords related to "child custody", "how to file a divorce," "why hire a divorce lawyer" and so forth. For more law firm SEO tips watch this YouTube video.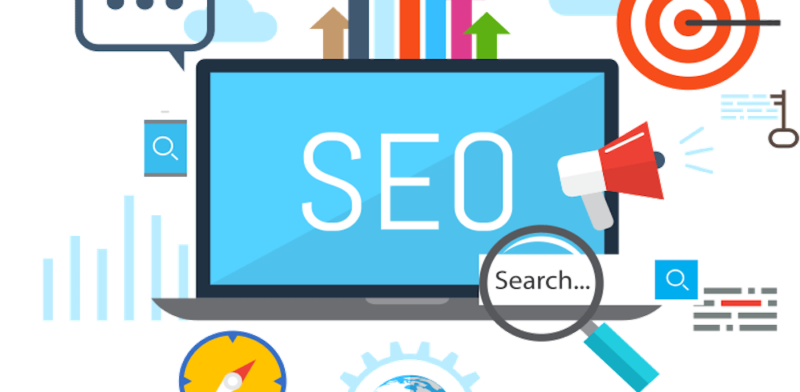 What Is Local SEO For Lawyers?
Local search engine optimization for lawyers is an effective marketing method to get organic leads.  It's important to note that the top three positions in SERPs receive about 60% of the clicks. Thus, if your legal practice is not ranking at the top of Google, you are losing money to your competition.
No need to recreate the wheel when building an SEO strategy. Local SEO for attorneys begins with analyzing strategies that have worked for your local competitors. As local SEO specialist in Boston, we understand how to effectively research your top competitor's keywords. However, ranking #1 on Google does not happen overnight.
Search engine optimization is a tedious process that requires technical knowledge of search engines. When it comes to local SEO for lawyers, find a legal SEO agency to do the heavy lifting for you.
Why Is Local SEO For Law Firms Important?
The end goal of search engine optimization for lawyers is to land more clients. Search engine marketing for attorneys is here to stay. Learn how to find the most relevant keywords to rank your legal practice on the first page of Google.
Find out how to build the best SEO strategy if your business is not ranking at the top of Google. Whether you need marketing for a solo attorney or marketing for a large law firm. As a Boston SEO company, we have ranked several clients on the first page of Google with the SEO tips shared in this blog article. Keep reading to learn our secret SEO tips.
Google My Business For Lawyers
Google My Business (GMB) is the most effective tool for local SEO. No matter if you are an attorney that handles personal injury or criminal law cases. If your legal website is not listed in the top three of Google's search results we highly recommend you speak with a legal SEO expert today.
In ReviewTrackers' 2018 Online Reviews Report, the organization revealed that 63.6 percent of consumers check Google reviews before visiting a brick-and-mortar store or online shop. The report also states that customers do not completely trust businesses with lower than 4-star ratings.
You can also watch this video if you are an attorney looking to learn more about Google My Business and how local SEO works for law firms.
Value Of SEO For Lawyers
Digital marketing for lawyers has become extremely important in the age of smartphones and mobile searches. The value of ranking for organic keywords can vary for each client and is extremely profitable over time. Law firms can take advantage of SEO for attorneys to outrank their competition.
Today, internet marketing for law firms starts on Google. The SEO case study below provides an in-depth explanation of how to outrank your competitors. Most law firms ranking at the top of search engines hired a legal SEO specialist.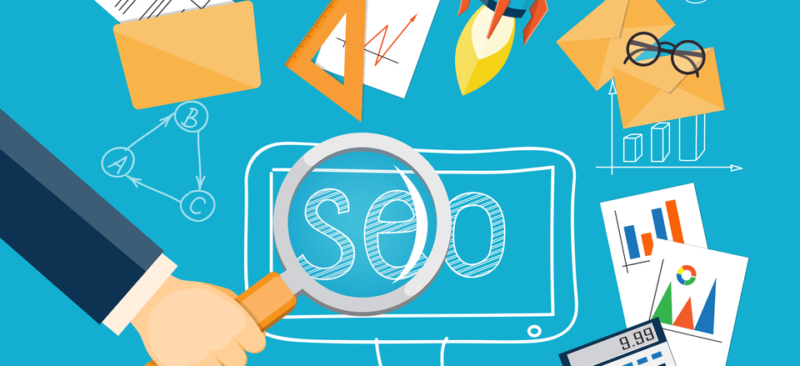 Breaking Down SEO For Law Firms
The goal of Google's search engine is to satisfy the end user. Meaning, when a user types in a certain search phrase, known as a keyword, the algorithm populates a list of relevant search results.
A series of algorithms created by Google determine how a website ranks in search engines. These algorithms are meant to prevent website owners from manipulating search engines. The goal of Google's algorithms is to build trust with end users by helping them find what they are looking for quickly.
Some of Google's most powerful ranking algorithms include:
Fred
Possum
Rank Brain
Mobile Friendly Update
Pigeon
Humming Bird
Pirate
Penguin
Panda
As an experienced legal SEO company, we have proven white-hat SEO strategies that rank law firm websites on the first page of Google. Below we provide the details of each algorithm update and how they affect the SERPs.
FRED

POSSUM

RANK BRAIN

MOBILE FRIENDLY UPDATE

PIGEON

HUMMING BIRD

PIRATE

PENGUIN

PANDA

SEO Law Firm Marketing Strategies
A lawyers SEO strategy must aim to build content that establishes trust and builds authority. If your internet marketing strategy does not include content marketing, you are losing potential clients to your competition. The goal of the ultimate law firm SEO marketing guide is to explain the importance of building an effective SEO strategy for attorneys.
Legal SEO Keyword Research
The first step to local SEO for lawyers is keyword research. The second critical step is on-page optimization. Finally, the last phase is off-page optimization.
Understanding how to do keyword research for attorneys is critical to the success of the SEO campaign. Each page on a website must be optimized for the main keyword, in addition to LSI keywords.
Once the most relevant keywords are researched, the next step is to map out the SEO marketing campaign. Learn more about keyword research by watching this video.
On-Page Law Firm SEO
Optimizing for on-page SEO includes content creation, internal linking, external linking, image optimization, alt tags, heading tags, content related averages, content marketing, and much more.
Whether the client is a lawyer in Boston or has a law office around the United States. Everything that is done on the front end of the website is considered on page SEO. Once the entire website is setup correctly, the next step is completing the off-page SEO.
Off-Page Law Firm SEO
Avoid the pitfalls of off-page SEO for attorneys by understanding how to build quality backlinks, citations, guest posts, social bookmarks and more to rank your legal practice #1 across search engines.
Building backlinks is critical to your off-page optimization strategy. The main strategy for off-page SEO is link building. If you're wondering what is content marketing and how link building works, we are happy to explain more.
Off-page SEO is a combination of creating video content, articles, and web related content on the internet that points a link back to your website. Hence, the phrase backlinks. When a reputable website links back to your site, it improves your trust in search engines. The combination of backlinks include:
Building Citations in Business Directories
Guest Posting for Lawyers
Publishing PR Articles
Web 2.0 Blogs
Tiered Link Building
YouTube Video Marketing for Lawyers
…And Much More.
Backlinks give your site a boost in SEO. The goal is to build a long term strategy that includes both on-page and off-page SEO services.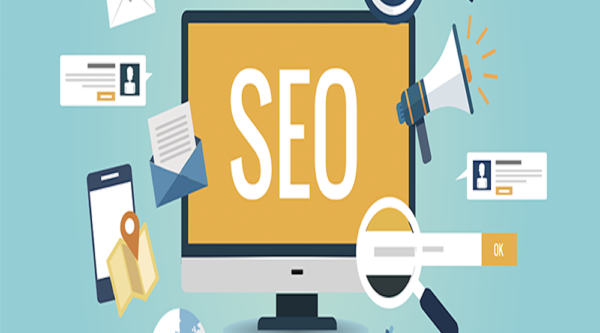 Will SEO Work For My Legal Practice?
Yes, SEO works for all legal practices. As the top legal marketing agency in Boston, Revenue Boomers focuses on getting more leads for attorneys around the United States. The SEO strategies mentioned in this blog work for:
Criminal Defense Attorneys
Personal Injury Lawyers
Patent Lawyers
Business Attorneys
Startup Lawyers
Blockchain Lawyers
Real Estate Attorneys
Mediation Lawyers
National Law Firms
DUI Attorneys
Solo Attorneys
Family Lawyers
Car Accident Lawyers
Divorce Lawyers
…And Much More
The goal of local SEO is to get more leads from your website traffic. Unfortunately, the challenge for most law firms is finding a SEO company that delivers results. Below is a detailed case study on how SEO works when done correctly.
Local Law Firm SEO Case Study
For purposes of this article, we typed the search phrase "Boston Lawyers" and used data populated from the tool Keywords Everywhere. As of May 18, 2019, the keyword "Boston Lawyers" gets an estimated 1,000 monthly searches. In addition the estimated cost per click (CPC) that advertisers pay is around $14.41 for each click.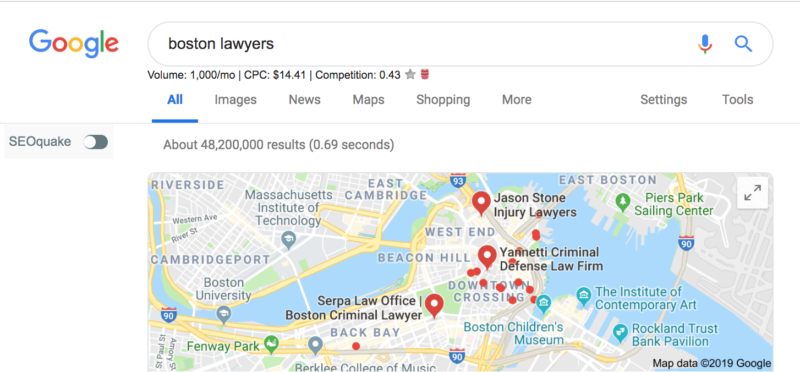 The local SEO portion of Google search results showcases the top three law firms for the keyword "Boston Lawyers." When this article was originally written in March 2019, the Law Offices of Jeffrey S. Glassman was at the top of the search results for the keyword "Boston Lawyers."
Updating this blog on May 18, 2019, Serpa Law Office has moved to the number one spot of Google. Leaving The Law Offices of Jeffrey S. Glassman in the fourth position.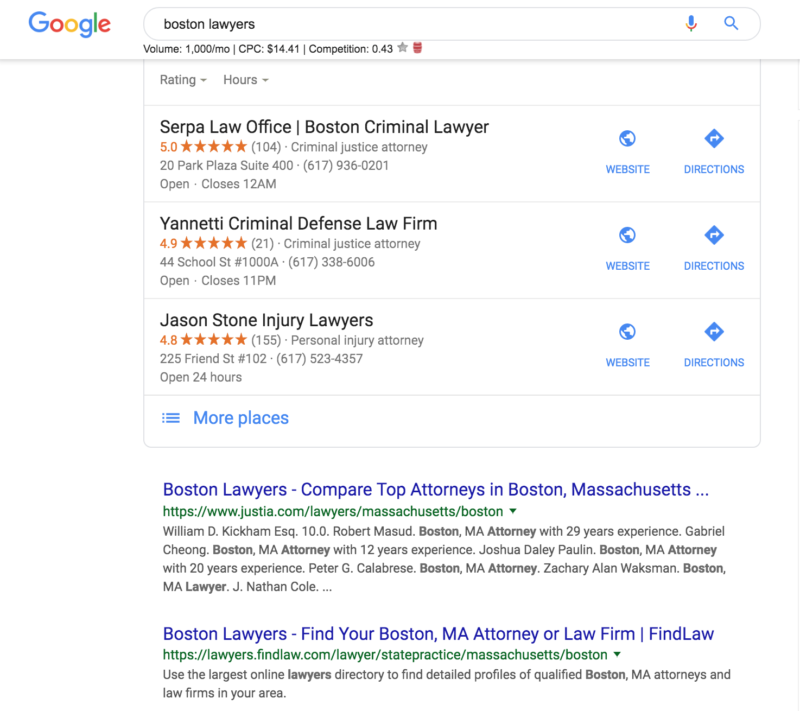 As of October 18, 2019, The Law Office of Jeffrey S. Glassman is back in position 1 on Google for the keyword "Boston SEO Lawyers." SEO services for lawyers is a never-ending battle with other law firms on Google. The SEO case study on Jeffrey S. Glassman showcases how SEO for attorneys works.
Lawyer SEO Marketing Tools (2019)
As a Boston SEO agency, there are several tools that we use to during our clients SEO campaign. Some of the main tools include:
SEOprofiler
SEOquake
Google Search Console
…And much more
These tools will make your life easier to track results. Feel free to start using them today.
Future Of Digital Marketing For Law Firms
It is wise to invest in other marketing strategies outside of SEO if you have the marketing budget. Specifically,  pay-per-click (PPC) advertising, and social media marketing to expand your digital footprint. Let us break down the importance of each.
1. Building Your Social Media Presence
Having a strong social media presence is key to a successful digital marketing strategy. However, it's not enough to just create a social media account. You should consider using your social media as a way to further promote your services.
Social media platforms allow you to reach a broader audience and help build brand awareness for your law firm. In 2018, there were 3.1 billion active social media users worldwide. Staying active on social media can increase your exposure and boost your traffic by 78 percent.
For legal professionals, sites such as Facebook, Twitter, or Instagram are great advertising platforms. As an attorney you should also consider establishing your presence on LinkedIn.
Remember, LinkedIn is one of the most popular social platforms to connect with decision makers. In fact, it is sometimes dubbed as the "Facebook for professionals."  Utilize LinkedIn to build a network of professional contacts that might need a lawyer one day.
2. Pay Per Click Advertising For Law Firms
Pay per click advertising (PPC) is a marketing strategy that allows you to secure a spot on SERPs in exchange for a fee. Each time a user clicks on your listing, the business owners pays Google for each click. Hence, the term pay per click. Although the strategy sounds appealing, it does not guarantee conversions.
There are multiple factors that can affect the conversions on your site. For example, a prospect customer can click on your website, and leave it after a couple of seconds. PPC only brings traffic, but does not guarantee leads.  Therefore, we recommend clients also build a SEO strategy while they run PPC ads.
If you are not sure how to run PPC ads, seek the help of PPC experts to avoid wasting advertising dollars.
3. Video Marketing For Lawyers
Consumers today engage with more video content than previous generations. Attorneys that take advantage of video marketing will continue to generate more leads in comparison with their competitors. The more video content a business creates, the more likely clients are to engage with their business. The process of creating video content is a science. Most of the videos that your law firm creates should get posted to YouTube. Learn more about the importance of video marketing for lawyers by reading this blog.
How To Start Ranking Today
The benefits of ranking #1 on Google for a law firm is priceless.  Whether you are a personal injury lawyer or a high profile criminal defense attorney. More leads, equals more profits.
Revenue Boomers is the best SEO agency for lawyers.  We provide law firm SEO services around the United States. In addition to SEO coaching and SEO training for attorneys. Book a free SEO consultation today.