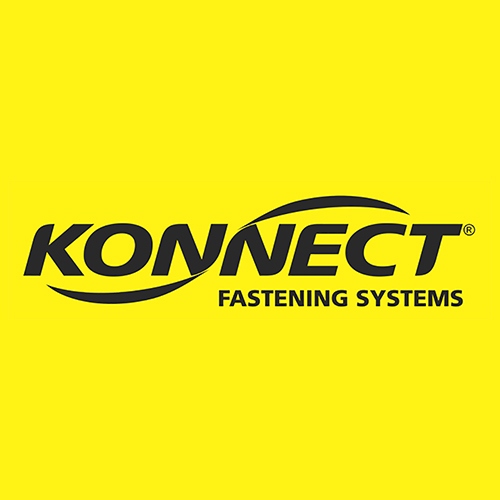 Konnect Fastening Systems Announces the Re-Location of Sunshine Coast Branch
It's been three months since the hardware company re-located its Sunshine Coast branch. It was an event that saw customers and suppliers come together for demonstrations. Lucky customers walked away with amazing prizes and incredible deals.
FOR IMMEDIATE RELEASE
Pinkenba, QLD, 27 September 2022— Konnect Fastening Systems is a renowned hardware company with over forty branches across Australia. The merchant has announced the re-location of its Sunshine Coast branch, an event that happened back in June. The message comes barely three months after customers and suppliers on the Sunshine Coast were treated to a memorable event packed with fantastic deals and prizes. It was a successful re-launch that seeks to rebuild the Sunshine Coast community and bring premium products close to consumers.
"We are delighted to announce the re-locations of our Sunshine Coast branch. The re-location sees the branch in a prime location for all trades and is open and ready to offer expert advice and premium products to local clients. The store opened back in June in an event that saw customers and clients come together for demonstrations. There was a lot of learning and fun, and lucky participants won amazing prizes. Customers also walked away with awesome deals to usher in the new branch into the area," said Sara Muir, Marketing Coordinator at Konnect Fastening Systems.
Konnect Sunshine Coast adds to the ever-growing chain of physical stores dedicated to providing expert advice, technical assistance, and high-quality products to Konnect clientele. Customers from Sunshine Coast and surrounding areas can shop for fasteners, bolts, electrical products, nuts, screws, sealants, and associated products.
"For over a hundred years, Konnect has serviced customers across various sectors, including construction, engineering, mining, and manufacturing. Our goal is to continue the legacy by expanding to areas that bring us closer to the customer. We proudly stock and procure Australia's largest range of fasteners, hardware, power tools, and more. The Sunshine Coast store is here to support businesses with expert advice and premium products," added Muir.
Konnect Fastening Systems is a leader in the fastener and other assorted products industry working with suppliers and consultants to avail the best products to consumers. Its brands include Konnect Fastening Systems, Brighton Best International, Ansell, Pro-Choice Safety Gear, Hobson Engineering, and Bostik Australia. Besides the brick-and-mortar stores spread across the country, the trader has an online shop with over 13,000 products. Products available in the eCommerce platform include:
● Hand tools
● Adhesives, sealants, and fillers
● Bolts
● Nuts
● Anchors
● Assortment packs
● Pins and clips
● Roofing supplies
● Rivets
● Paint supplies
● Building and construction supplies
● Cleaning supplies
The extensive business chain has come to be through the acquisition of strategic independent fastener companies across the country to create a premier fastener specialist with outstanding customer care. It has branches across Australia and New Zealand, offering over 50,000 product lines.
About Konnect Fastening Systems:
Konnect Fastening Systems is a leader in the fastener supply industry, with a proud history of servicing the mining, construction, engineering, and manufacturing industries. Its key product categories include industrial Fasteners, stainless steel fasteners, hardware, construction fasteners, specialized fastener products and systems, tools and consumables, and adhesives.
Contact Information:
Name: Sara Muir
Organization: Konnect Fastening Systems
Address: Building 2, 660 MacArthur Avenue, Pinkenba QLD 4008
Phone Number:+61 7 3291 8240
Website: https://www.konnectfasteningsystems.com.au/
Originally posted On: https://syndication.cloud/konnect-fastening-systems-announces-the-re-location-of-sunshine-coast-branch/