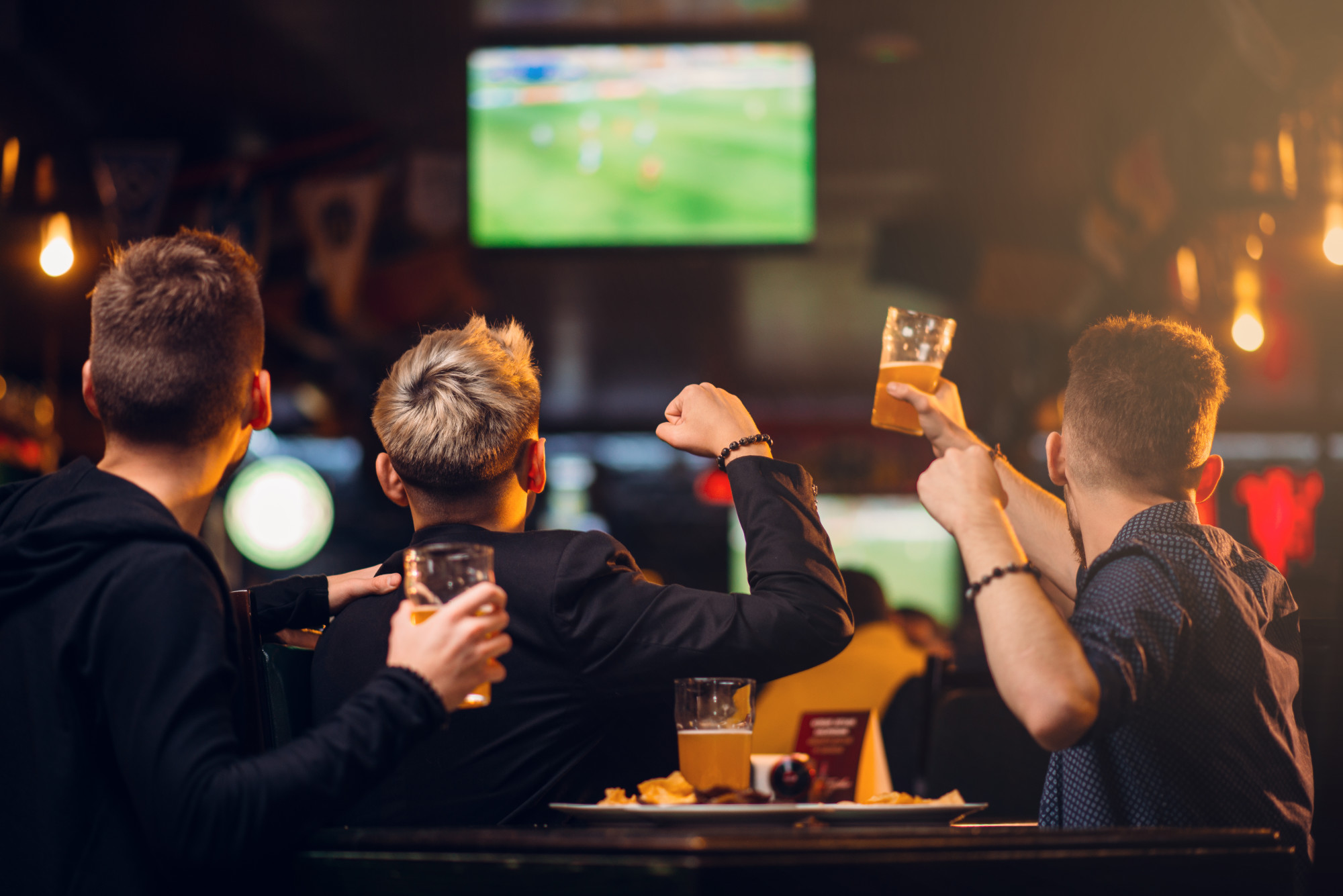 Keep It PG: 8 Awesome (and Clean) Bachelor Party Ideas
While the role of best man in a wedding is an honorable one, it also comes with an important responsibility — organizing a memorable bachelor party.
Although throwing together the stereotypical guys-night-out including booze and a strip club is easy, it's not what all grooms want. Plus, there are countless other ways to have a blast.
Unfortunately, coming up with PG-rated activities may prove difficult. If so, keep reading. We're bringing you eight bachelor party ideas for guys who want to keep it clean on their celebration day.
1. Friendly Competition
A great way to bond while also having the time of your life is by playing some competitive games. The best part of this idea is there are tons of activities to choose from.
A popular choice right now is ax throwing. That's right — an ax-throwing range lets you heave axes at wooden targets and see who can land the most bullseyes.
Another more traditional bachelor party activity is paintball. Split up into teams and see who comes out on top.
If the groom is a car guy, take the party to a performance racing track. You get to pick from some of the fastest exotic cars out there and test your driving skills on an open course.
2. The Great Outdoors
Getting away from it all is a perfect way to celebrate your best friend's marriage. Organize a weekend camping trip for the groom and his closest comrades.
To ensure the trip goes smoothly, do some planning in advance. Pick a nice location that offers many possibilities. Hiking, fishing, and canoeing will keep the group busy all weekend.
Bring tents and all the equipment you need to make campfires and have cookouts. Don't forget a bottle of nice whiskey to toast the groom after a meal under the stars. This is bound to be a trip nobody will forget.
3. Take in a Game
Buying unbeatable seats to a professional sporting event is an excellent idea if the bachelor is a sports nut. Look at the schedule for his favorite local team and surprise him with a weekend game.
If you really want to knock his socks off and watch the game in style, consider buying box seats. This is much more expensive, so ask the rest of the party to chip in.
After the game is over, the party doesn't have to end. Grab a post-game bite to eat and a nightcap at a late-night restaurant. Or, consider something a little more unique like a cigar lounge.
4. Fine Dining
A simple, but classy idea for a bachelor party is to treat the groom to an ultra-fancy dinner. Look for the best local steak house and reserve a private table for the party.
Make sure you tell the restaurant you're celebrating a bachelor party so they know it's a special occasion. They'll be sure to get you the best table in the house.
If the groom is religious, tell him this is his "last supper" as a single man. Have everyone bring a gift for Christians and present it to him during the meal. This is sure to make him feel special and will make a great memory he can hold on to forever.
5. A Shot of Adrenaline
Your best friend is about to make a huge leap in life. Why not start the journey off by taking a leap out of a plane? Schedule a skydiving trip for the most exciting bachelor party possible.
This isn't an idea for the faint of heart, so make sure the bachelor is up for it. Everyone else in the party should know what they're in for as well.
Because skydiving doesn't take too much time, consider traveling to a nice destination to do it. You can turn it into a one-day adventure and make a few more plans like dining and sightseeing.  
6. A Beach Vacation
If you want to go all out, plan a short trip to the nearest coast and rent a beach house. This is a perfect way for the groom to have the time of their life and also decompress before the big day.
This is another activity where you'll need all the guys to chip in. However, it's easy to find huge beach houses for rent at fair prices.
Once you're there, having fun won't be hard. Relax on the beach, find the best seafood restaurant in town, or look into a deep-sea fishing tour.
7. Hit the Road  
If you want a little more adventure, you can't beat a road trip. This is a great way for the group to bond, see places they've never seen, and create awesome memories.
You can approach a road trip in a few ways. The first is to plan your route ahead of time. This way you can make all the stops you want and take advantage of all the best sightseeing locations along the way.
On the other hand, you could keep the itinerary loose. Instead of planning, just take to the open road.
Figuring things out as you go makes it more of an adventure. It's also a good way to discover things you would've never experienced if you planned every stop.
8. Distillery or Brewery Tours
If the bachelor wants to let loose, you can still do it with sophistication. Plan a tour and tasting at a distillery or brewery. You'll be able to get a behind-the-scenes look at the manufacturing process and also sample the product.
Make a day out of it and plan a tour of several locations. Have a nice meal in between and turn it into a complete wine and dine experience.
Some distilleries offer private tastings. This bumps the price up, so ask everyone to pitch in and toast the bachelor with fine spirits.
Use These Bachelor Party Ideas to Make the Day Perfect
Throwing the perfect bachelor party is a lot of work. However, if done right, the groom will remember the day for the rest of his life.
Instead of falling back on the strip club cliché, do something with a little more class. Use these bachelor party ideas and throw a responsible celebration nobody will soon forget.