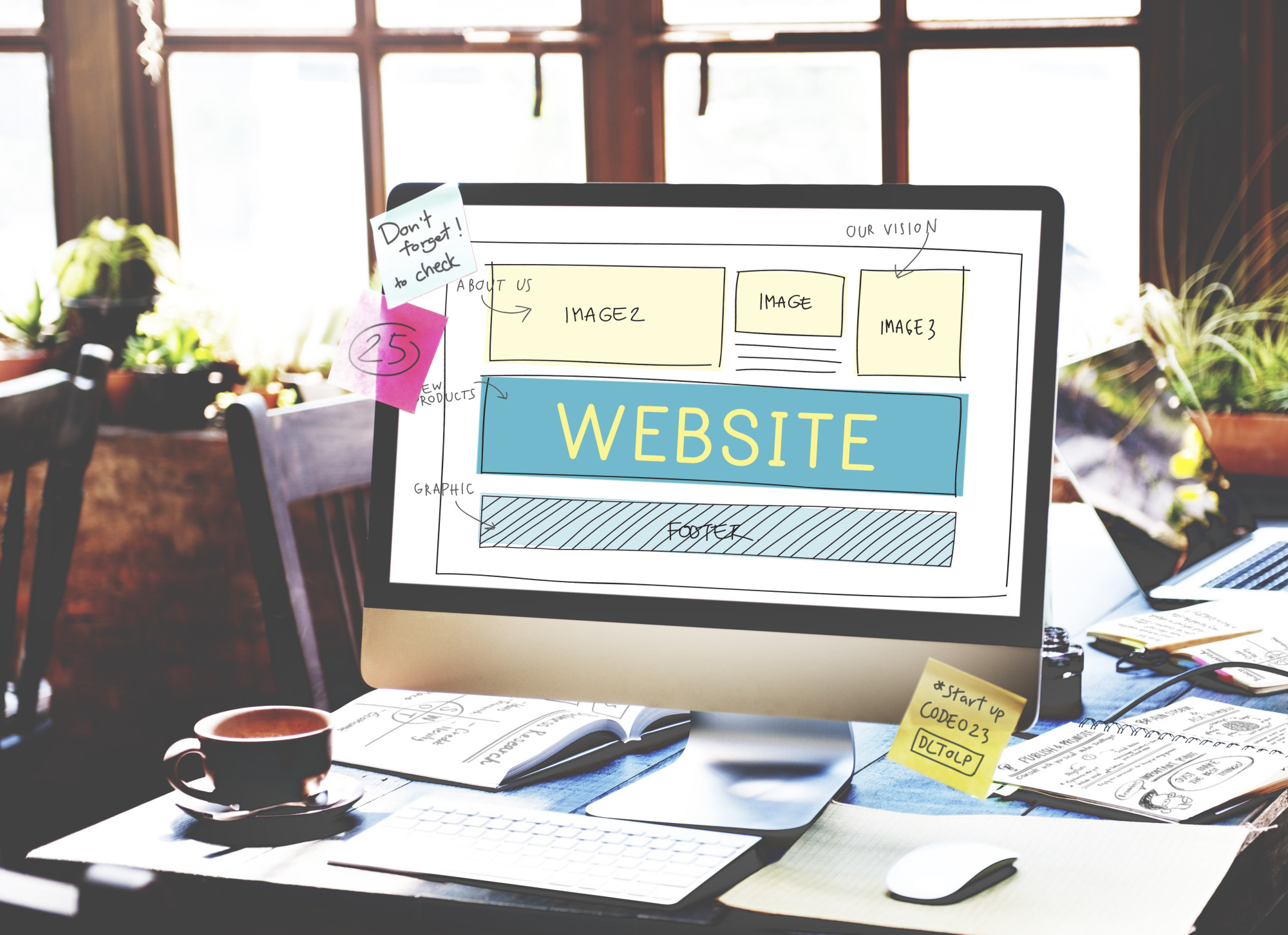 Is Less Really More? Why Simple Website Design Always Wins
Originally posted on https://ashfordcreative.com/simple-website-design-always-wins/
Whether you're building a completely new website or revamping your brand's current one, we know that you put a lot of thought into how the site's design will help to increase your conversions and represent your brand.
It can certainly be tempting to cram as much information as possible on your website's homepage. You also want to make sure you provide plenty of pictures, details, and videos to further educate your clients.
But when it comes to effective website design, less is usually more.
Read on to learn about the benefits of simple website design.
Minimalism Offers Faster Site Loading Times
Remember that your website design doesn't just help you to make more sales, get more social media followers, and increase the number of your company newsletter subscribers.
It also directly affects your company's overall digital marketing SEO score.
If you want to continue to climb in the search engine results and outrank your competitors, the simplest website design possible is often the best way to succeed.
Why?
Because every application, image, auto-play video, and plugin directly contributes to your website's overall loading speed. Think about how frustrated you get when a website takes a while to load. You likely just click away, right?
That's exactly what your customers will do on your slow-loading site, as well.
In fact, over half of Internet users say they'll abandon any website that takes over three seconds to load.
Clean Design = An Established Brand
Yet another reason why now is the time to simplify website design?
Because a clean, crisp design says to customers that you don't need all the bells and whistles to get consumers to pay attention to your products or services. Instead, the quality of what you have to offer speaks for itself.
Simple website design gives customers a sense that you're already an established, well-recognized brand with a loyal client base. This isn't just important in terms of increasing your brand recognition and generating more sales because people want to work with companies they see as authorities.
It also works wonders for establishing consumer trust in your company — at a time when this trust carries more value than ever before.
Think about some of the most famous companies and what their logos and websites look like.
They don't need pop-ups to convince customers to do business with them. They don't use excessive GIFs and graphics to get their point across. They publish blog posts less frequently than others, but the content they publish always contains real value.
That's certainly something you want to emulate.
A Shorter Customer Journey
As a business, we know that you're always looking for ways to increase your conversion ratio and speed up the customer journey.
One of the best ways to make that happen?
Stop excessive website content and over-the-top design elements from creating roadblocks to the final action you want your site visitors to take.
The cleanest web designs have no problem naturally guiding customers through the sales funnel. That's because they can easily find the button to sign up for a newsletter, locate the menu option they need, and click on your social buttons to give you a follow.
Simpler website design is intuitive, and already familiar to your customers.
You don't want them to feel like they have to "learn" how to use your website. When someone arrives on your website, you want them to be able to find exactly what they're looking for with ease.
For example, replace numerous menu drop-down items with a search bar. Also, be sure to include plenty of white space to emphasize the most important text and images on the page.
Visitors Give More Value to What's on the Page
Want one final push for why simple website design is the way to go?
Consider a real-life social scenario.
A loud, talkative person may get your attention, but soon, you're realizing that they rarely say anything of true value. They quickly become grating and annoying — and you tune them out.
However, you're much more likely to listen to the person who speaks infrequently and seems to observe what everyone else is saying before chiming in. When they do talk, they have your full attention.
The same is true for your website.
By taking a "less is more" approach to website design, you're giving more value to the words, images, and links that you have chosen to include on the page. Visitors interpret minimalist design to mean that you're showing them only the most important information – not fluff they don't need.
In a world where time is the ultimate commodity, that truly matters.
Are You in Need of Simple Website Design Services?
We hope this post has helped you to better understand just a few of the many advantages of simple website design.
Remember, the best simple websites are those that allow the company's products and services to shine — not ones that use fancy graphics to make up for the fact that their products aren't up to par.
Though you have a good handle on most aspects of digital marketing, you may not have the time or the skillset to implement the positive changes you need to make to improve your online presence.
We can help you to execute your vision, whether you need assistance with simple website design, SEO, marketing, and much more.
Reach out to us to schedule your free consultation, and learn more about how we'll work together to help your business to grow.