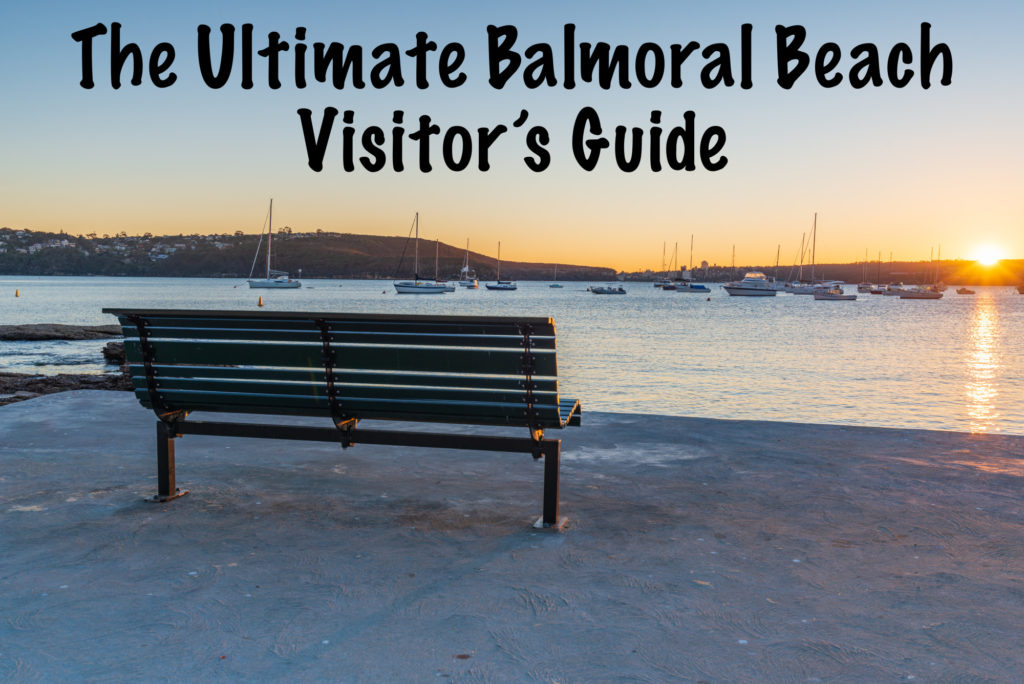 The Ultimate Visitor Guide to Balmoral Beach in Sydney
Originally posted on https://kokodagear.com/the-ultimate-visitor-guide-to-balmoral-beach-in-sydney/
Every year, nearly 15 million tourists flock to the beautiful coastal city of Sydney, Australia.
With its beautiful beaches (like Balmoral beach), tasty food, and friendly people, it's no wonder why so many people visit this charming city each year.
When visiting Sydney, you'll likely be overwhelmed with the number of options in you in terms of things to do and places to see.
One place we say you absolutely have to visit is Balmoral Beach. Balmoral Beach is the perfect place to unwind escape the bustling city life of Sydney. It gives you breathtaking views of the Sydney Harbour as well as the chance to spot dolphins playing among the moored yachts.
Interested in learning more about Balmoral Beach?
Check out this guide to learn everything you need to know about Balmoral Beach
1. Things to Do
One could easily spend hours relaxing on the white sandy beaches of Balmoral and looking out at the sea.
However, if you're one who gets restless after lying around for too long, don't worry. There are plenty of things to do in Balmoral Beach for those who like to stay active.
Here are a few activities you can partake in at Balmoral Beach:
Watch the Sunrise
Get there early enough, and you can watch the sunrise as you stroll down the beautiful Balmoral Beach.
Sure, this means you'll have to get to the beach around 6 am. But, once you see the majestic sunrise, you'll realize that the early wake up was totally worth it.
Of course, the weather can get hot here pretty quickly, so once you've watched the sun come up, you can cool off with a dip in the ocean and enjoy the tranquillity of Balmoral before all the visitors come.
For swimming, it's much better to swim on the north end of the beach. This is where the water is crystal clear, and it's far away from the docked boats at the south end of the beach.
Go Paddleboarding, Kayaking, or Sailing
For those who love stand up paddleboarding, we've got good news for you: Balmoral is a prime SUP boarding location due to its flat waters.
Technically, Balmoral is a harbour beach, which means you never have to worry about contending with waves.
You can rent a paddleboard from the Balmoral Boat Shed, which is located about ten meters away from the wharf.
Paddleboards can be rented by the hour, half-day, or full-day, and prices start at just $30 per hour.
In addition to paddleboards, you can also rent kayaks and boats from the Balmoral Boatshed.
The best part about renting a boat here is that no boating license is required to rent. This is because the boats travel at less than 10 knots on the inland water.
All rental gear comes with life jackets and a quick demonstration if you need it.
Go Bushwalking
If you've had enough time in the water and are ready to do some exploring on land, then you're in luck- Balmoral is the perfect place to go bushwalking.
Head to the south end of Balmoral and link up with the Sydney Bridge to the Spit Bridge walking track. Walk around 1.7 miles (or 2.7km) and you'll run into Chowder Bay.
Chowder bay then turns into the Chowder Bay to Bradleys Head Walk. You can walk for as long as you'd like, and then head back to Balmoral when you've had your fix.
On your way back to Balmoral, you should also take a second to look at the Aboriginal rock shelter occupation site. This is open to the public and located at the Esplanade, which is just across from the boathouse.
Have a picnic
Balmoral Beach is the perfect place to enjoy a picnic in the sun.
You can enjoy your picnic right on the beach. Or, you can head to the park that's right near the beach. This park offers lots of grass and is a great place to relax.
Zoo
If you're up for some more walking, then you definitely have to do the Balmoral Beach to Taronga Zoo walk.
This walk clocks in at about 6.5 km (around 4 miles) and should take you a couple of hours at most. Not only does this walk end with a spectacular zoo, but along the way, you'll get to see beautiful views of the Sydney Harbor, the luscious bushland, and the thriving wildlife.
If you don't want to go into the zoo, then you can just turn right back around and head back to the beach.
However, the Taronga Zoo is pretty amazing. It's home to over 4000 animals from 350 different species. Some of the animals you can expect to see here include tigers, Asian elephants, meerkats, giraffes, gorillas, and of course kangaroos and koala bears!
Plus, if you're with your family, the Taronga zoo is a great option, as it offers plenty of activities for kids.
2. Where to Eat
With all of this walking, swimming, and sightseeing, you're certainly going to work up an appetite while you're at Balmoral Beach.
And not to worry, this place has you covered for breakfast, lunch, dinner, and snacks.
Here are our top recommendations:
Breakfast
For breakfast, we recommend the following places:
Pasture
Kazzi Beach Greek
Beachhouse Balmoral Restaurant and Cafe (for both casual and fine dining options
The Boathouse Balmoral
Out of these options, the Boathouse Balmoral is definitely the most iconic place to grab a bite to eat for breakfast. Here you can enjoy a variety of delicious breakfast options such as toasted banana bread, avocado and tomato toast, salmon fritters, and croissant french toast.
Coffee
While you can get coffee from pretty much any restaurant around Balmoral, we highly recommend grabbing a coffee from the Bather's Pavilion Kiosk.
Right in front of the kiosk is a set of rocky cliffs. Sit here and sip your coffee as you overlook the sea.
Lunch
For lunch, you have to head the Bottom of the Harbour. It's a Balmoral institution, and the fish and chips is absolutely the thing to order.
If you're not in the mood for seafood, go for one of their burgers. They have a wide selection and even have an option for vegetarians.
The best thing to do is to order your food for takeaway and then head to the Esplanade, the beach's best walkway.
Plop a seat in the shade and chow down on your delicious lunch.
Dinner
When you're ready to wind your day down (or wind your night up), then you definitely need to head to Bather's Pavilion for dinner.
The great thing about Bather's Pavilion is that it offers both a fine dining and a casual dining option. Both areas serve up Meditteranean cuisine, with the fine dining room boasting a very impressive wine list as well.
Because this is a big hotspot, it's recommended that you book reservations for both the fine dining and the casual dining restaurant.
If the Pavilion is all booked up, you can also head to:
The Public Dining Room
The Beach House Cafe
Il Perugino
DC's Restaurant
Radio Cairo Restaurant
Afous Moroccan and Spanish Tapas
Drinks
Once you finish up with dinner, it's time to get the night started, and there's perhaps no better place to do it than at The Buena.
The Buena is a classy pub with marble interiors, leather booths, and luxe detailing.
If The Buena is a bit too fancy for you, you can also grab drinks at the Beach House, Hotel Mosman, or the Fernery.
3. Getting There
Getting to Balmoral Beach is relatively easy.
The best ways to get there are either by bus or by car.
If you're coming from the city, you'll want to hop on the 248 bus. This bus will take you directly to the beach. For those who wish to travel by ferry, hop on the ferry from Circular Quay to the Taronga Zoo. You can then either catch the 238 bus to the beach or walk the 6.5 km to the beach.
You can also grab a ferry from the city to Mosman South Wharf. From here, hop on the 233 bus.
If you plan to drive, just be aware that most of the area around Balmoral Beach is paid parking. At the south end of the beach, you can find a parking lot that charges $6 for the first 2 hours, and then $6 per hour every hour after that.
You can also do street parking for $8 per hour.
If you want to avoid paying for parking altogether, then you can park outside the area and then hop on the Mosman Rider. The Mosman Rider is a free bus that takes you directly to the beach.
Are You Ready to Explore Balmoral Beach?
As you can see, Balmoral Beach is definitely worth exploring.
What part of Balmoral Beach are you most excited about? Let us know in the comments below!
And, be sure to check out our blog post on the best free camping sites in NSW.