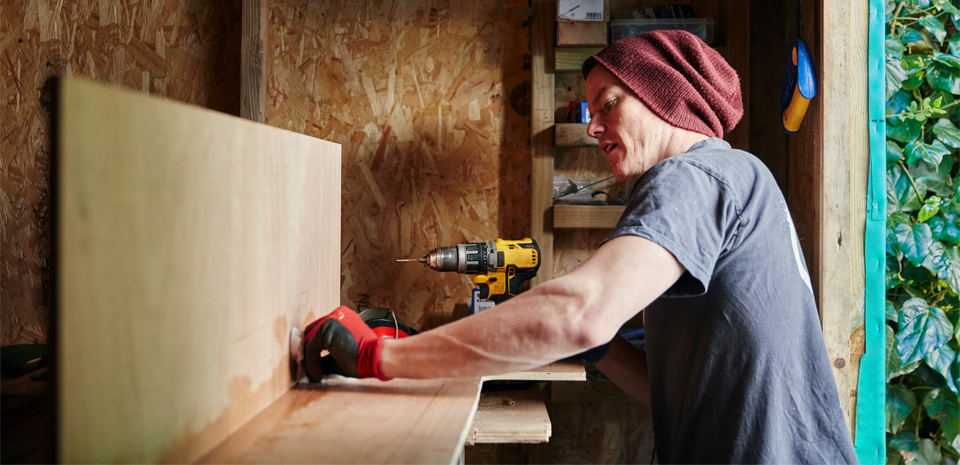 Infinite Uses for Backyard Storage Sheds
Photo from blog.johnnysbackyardsa
Originally Posted On: Infinite Uses for Backyard Storage Sheds (johnnysbackyardsa.com)
A backyard storage shed may not seem like the most shiny, exciting, new thing to happen to your house, but that's where you'd be wrong. A backyard shed offers an infinite number of uses to make your home life a little easier, more organized, or more fun! Sheds come in a variety of different sizes, finishes, and layouts, which means that there's a shed out there to fit your needs. Here are a few ideas for your backyard shed.
Storage
This one is obvious, but worth mentioning because there's no better use for your backyard storage shed than as a place to organize your yard tools, kids toys and sports equipment, and gardening tools. When you have clutter in your backyard or home it can make it feel like your space is less usable, but endless organizing or downsizing can only do so much. Adding additional secure, protected square footage to your house with a storage shed can solve that problem.
Putting a backyard storage shed behind your house also gives you a clean slate for organization. It's a challenge to organize and declutter a space that is already full of stuff, but with a new shed in your backyard, you can be strategic about how you want to fill and organize the space, so that you have a well-kept, secure shed for all your storage needs from the start.
Workshop
If you're a builder, crafter, or tradesperson, a backyard shed makes an ideal place for a workshop. With plenty of space for tools, shelves, and workspaces, you can transform a simple backyard shed into a customized workplace for all your projects. Unlike a garage, where family members are oftentimes underfoot or your space is limited, a backyard shed workshop can be a secure space exclusively for your projects and tools.
Backyard Office
Have you seen the She Shed commercial? Backyard offices, workspaces, or she sheds are becoming more popular and offer a great escape from home to get your work done without needing to get in the car and go somewhere. A backyard shed is an easy and affordable way to extend your living space without any extensive or expensive construction on your house. This is a great storage shed use for parents who find it hard to get the space and silence you need to participate in work meetings or projects.
Kids Space
If your kids spend a lot of time outside, a shed can be the perfect opportunity to get your kids out of the house with toys, games, and free space in your backyard shed. Not only does offering your kids a space of their own increase their feelings of autonomy and responsibility, it's also a way to keep their mess out of sight.
Johnny's Backyard has a number of Ready-For-Delivery Sheds, which can be delivered to your Texas home in 3-5 business days. We also have more extensive shed options which can be delivered to your home or built on-site, including sheds that meet most HOA restrictions. Get in touch today to learn about shed options, pricing, and current specials!