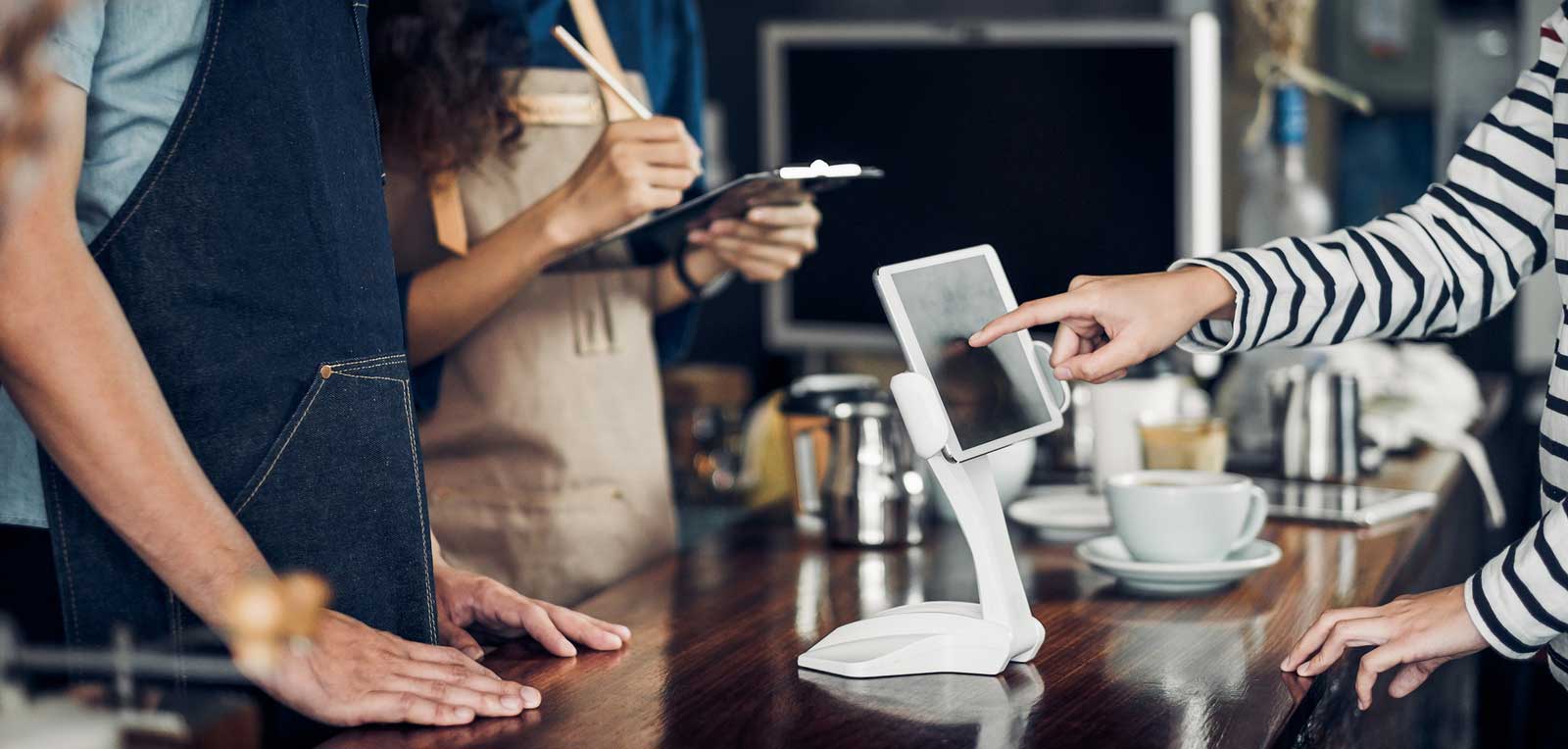 How to Use Your Clover System to Retain Customers
Originally posted on https://ipaymentsystems.com/learn/how-to-use-your-clover-system-to-retain-customers
Are you currently using a Clover system to run your business transactions?
If so, you know that it's so much more than a simple Point-of-Sale (POS) system. Its functional design and user-friendly interface make it a powerful player in your customer outreach and retention efforts.
One way to tap into this potential? Leverage the Clover Rewards program to provide incentives, discounts, and other special offers to repeat buyers.
Today, we're sharing how this program works and how to get started. Ready to learn more? Let's go!
WHAT ARE CLOVER REWARDS?
The core functionalities within your Clover software run on Clover apps. These programs make it easy to:
Sell products
Take orders
Manage your inventory
Manage your workforce
Track business performance
For instance, there are Clover apps to facilitate balance inquiries, authorizations, order inspections, printers, shift schedules, refunds and more.
Within the Clover app marketplace, if you search under the "P-S" section, you'll find an app labeled "Rewards."
In short, these are extras and add-ons that you design and set up to encourage your customers to come back for more. Research shows that 62% of customers who are loyal to a brand don't feel that same commitment returned. Investing in a VIP program such as this can help them feel appreciated and valued.
Next, let's take a look at a few options you'll have when setting up your Clover Rewards program.
TYPES OF REWARD PROGRAMS
When you first log into the Rewards dashboard, Clover will suggest the type of program that would work best for your business, given your background data. There are two main types to choose from, including card programs and rewards-based programs. Let's review each!
CARD PROGRAMS
These rewards center on the basis of "Buy a certain number of our products, and get your Xth one free."
They're ideal for companies that see repeat business for similar-priced products or services. For instance, a coffee shop might advertise, "Buy nine coffees and get your 10th one on us!" Or, a beauty salon may offer, "Buy four manicures and get your fifth one free!"
In some cases, a card program includes a physical punch card that your customers carry in their wallets. With Clover, they can keep track of these rewards with a digital punch card, featuring a graphic that illustrates how close they are to redeeming their freebie!
POINTS-BASED PROGRAMS
Clover also allows business owners to set up points-based reward systems via the Rewards app.
These work best for companies that have a more expansive inventory with a broader price range. As customers purchase from your store, they accumulate points, which they can redeem at various stages for certain perks.
Research shows that points-based programs appeal to shoppers across every generation, making them a valuable investment. In fact, 86% of shoppers have joined at least one loyalty program to earn points and rewards.
How It Works
A customer visits your store, checks in with the Clover app, and makes a qualifying purchase. He receives one reward point for every dollar spent.
On the backend, you've designated special offers for every "X" amount of points earned (or dollars spent). For example, you may advertise a free pair of headphones for every 50 points accrued.
When a customer spends $50 at your store and earns 50 points, he can redeem them for the headphones. Other points-based perks may include:
A percentage off of any purchase
A dollar amount off of any purchase
A free item
Using their Clover app, customers can see how many points they've earned and which perks are available to them. When they apply the rewards, they can see their new balance.
Most retailers use the "10x" rule when setting their points-based rewards. This means that the free item you offer is available after a customer spends 10 times that amount. For instance, if the headphones are $5, customers should spend $50 before they receive them.
CREATING YOUR REWARDS
If you're running the Clover Basic plan, you can set up one free item or one punchcard under your Clover Rewards app.
You can follow the wizard under the Rewards app program on your Clover POS system to set this perk up. If you go the free item route, you'll link it to your Clover inventory for quick setup and easier checkouts.
There are advantages to upgrading to the Plus plan, however.
At this subscription level, you can offer multiple rewards. Merchants running a card-based program can implement more than one card and points-based users can offer different reward levels.
On your web dashboard, select the Rewards program app and you'll see the "Add Another Perk" option. Follow this wizard to designate your other offers. Let's review the four main types you can choose from.
WELCOME BONUS
You can use this reward to encourage customers to enroll in your loyalty program quickly. Only those customers who haven't yet checked into the program will see this bonus. After they redeem it on their first visit, they're entered into the program and can come back to earn more rewards.
REGULARS BONUS
Don't forget your regular loyal customers. Remember that 80% of your business comes from that core 20% of repeat buyers. That's why Clover offers Regular Bonuses to keep this group happy.
After they visit your store a certain number of times, shoppers reach "Regular" status. You can customize a bonus that they'll receive when they earn this level!
VIP BONUS
This bonus helps your top spenders earn rewards at a quicker rate. As you encourage them to come in more often, their perks increase.
BIRTHDAY BONUS
Plus Plan members can recognize Rewards app users on their birthday with a special bonus or another offer. They'll then have 30 days to redeem it.
RETAIN AND REWARD CUSTOMERS WITH YOUR CLOVER SYSTEM
Are you ready to help your Clover system pull double duty? When you implement Clover Rewards, you're taking a major step toward retaining your existing customers and piquing the interest of new prospects.
By offering special perks to your loyal shoppers, you send the message that you're invested in their satisfaction and you value their patronage. This simple step can go a long way in helping you appeal to your target audience and beyond.
Want more information on how Clover works and the ways it can transform your business? Contact us today and let's chat!