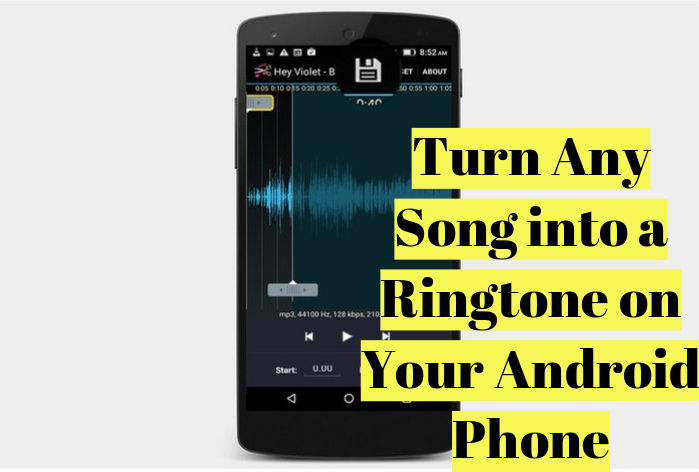 How to Turn Any Song into a Ringtone on Your Android Phone
Custom ringtones are always in demand as you get the freedom to set just any ringtone of your choice for any contact. Android, on the other hand, gives you a fully customizable experience and ringtones come as the cool way to modify your phone's default settings.
Using the custom ringtone you can get rid of those usual phone's ringtones and get a new and exciting music and words together. You can use ringtones for your friends, family, partner or anyone. So here I'll give you instructions that how can you turn any song into a ringtone.
Turn Any Song into a Ringtone on Your Android Phone?
Well, there are some ways that you can use to convert a song into a ringtone. This can be like using your computer, download the relevant software, cut the song and then get it on your phone. But, I am going to discuss the easiest way to get the ringtone. It is a time-saving technique too.
First, download an app that offers you a ringtone making platform or anything like song cutter. Go to Playstore and you will find plenty of apps with good ratings.
Download and install the app that you chose based on features and reliability.
Once you have installed the app, just open it. Now look for an option that allows uploading your song to this app.
Once you have uploaded or imported the file start the process of trimming the song. You can do it by selecting the desired area of a sing and avoid the rest song by using the cursors provided by the app.
Once you have made your selection you are allowed to download it. It will be stored on your phone and it is ready to be set as the ringtone on your android phone.
This way, the process of how to make custom ringtones ends up. You can set this ringtone on your android phone using the methods I have published in my recent article.