HOW TO SUCCESSFULLY ONBOARD CUSTOMERS
After the "Yes", what happens next?
Rightfully so, most growing organizations put a significant focus on their sales process and plan to acquire new customers. While that's necessary to stay in business, it's just as important as what happens after the sale. The onboarding process and model for execution will have a deeper impact on the organization than the initial sale itself.
When a sale is formalized, you know you have earned enough confidence from the customer and they're willing to give you a shot. However, that confidence begins to erode almost immediately. This is normal. Until a customer has seen good results from their purchase, they don't truly know if they have made a good decision. If your onboarding process takes too long or is weak, we see buyer's remorse begin to creep in. When that happens, it's very difficult to recover from. The best way to fight customer thoughts of doubt and skepticism is to keep momentum. Here's how to do it.
Setting expectations
Once an agreement is signed, the onboarding process starts. I recommend the salesperson or someone that has had the most communication with the client explain the next steps to ensure a positive result. Don't overwhelm the new client with dozens of details, just hit the high points in the program and back it up with realistic time frames. Remember, it's all about the process, so have a template to follow so it can be enhanced over time. The process needs to be predictable and repeatable so there is no confusion about what a new client was told.
Designing the perfect onboard process
Getting a customer online as fast as possible is in everyone's best interest. Focus on designing an onboarding process that is methodical and logical. Don't assume your customer will automatically take action after you instruct them, or even that they fully understand your instruction. To account for this, I like to use a well known educational strategy called "Spiral Learning". It works on the premise of teaching basic facts initially, without worrying about details. Then, as the onboarding process evolves, more details are introduced. At the same time, the previously taught basics are reinforced. This can be an especially effective technique when a product or service is complex and requires data integration, as in the case of software as a service (SAAS). The goal is to educate, reinforce, and educate deeper next time. And so the process repeats until completion.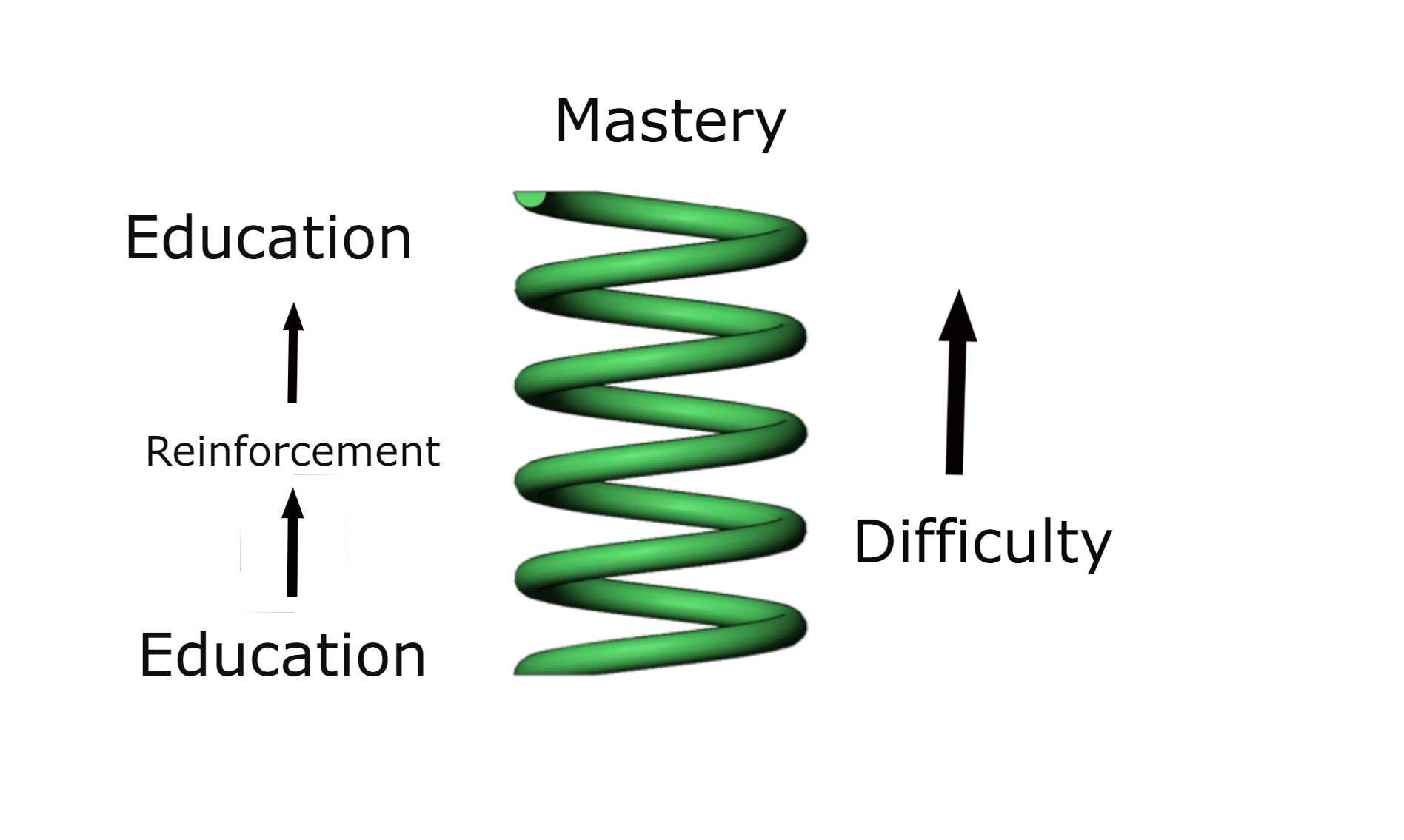 Leaning on Technology
To be efficient and effective, it is good practice to lean on technology to deliver your messages. However, vary your delivery to keep the customer engaged and eager to take the next steps. This may be in the form of:
Email

Tutorial video

Screensharing

Webinars

Online skills testing
While automating your process through technology can certainly be uniform and comprehensive, it is critical that you also include real offline human to human interaction. There is no substitute for authentic phone calls or site visits. Remember, your good relationship with the customer will help serve as a buffer for any hiccups that may happen along the way. Pause frequently, ask for feedback and be empathetic. If you listen closely, you may spot opportunities to upsell or ways to improve your process.
Define success
There is a fine line between being a detractor or a promoter and these customer sentiments are formed early. That's why it's imperative to get your onboarding process worked out early in your company evolution. Getting your customers trained and keeping them engaged will reduce your customer churn, and get you to your goals faster. Focusing on lifetime customer value is what progressive organizations do.
When you are known for giving customers white-glove treatment, word gets around and your next sale may come easier. It completes the cycle and is a recipe for a sustainable and profitable company.
This article originally appeared on Kavon Consulting.