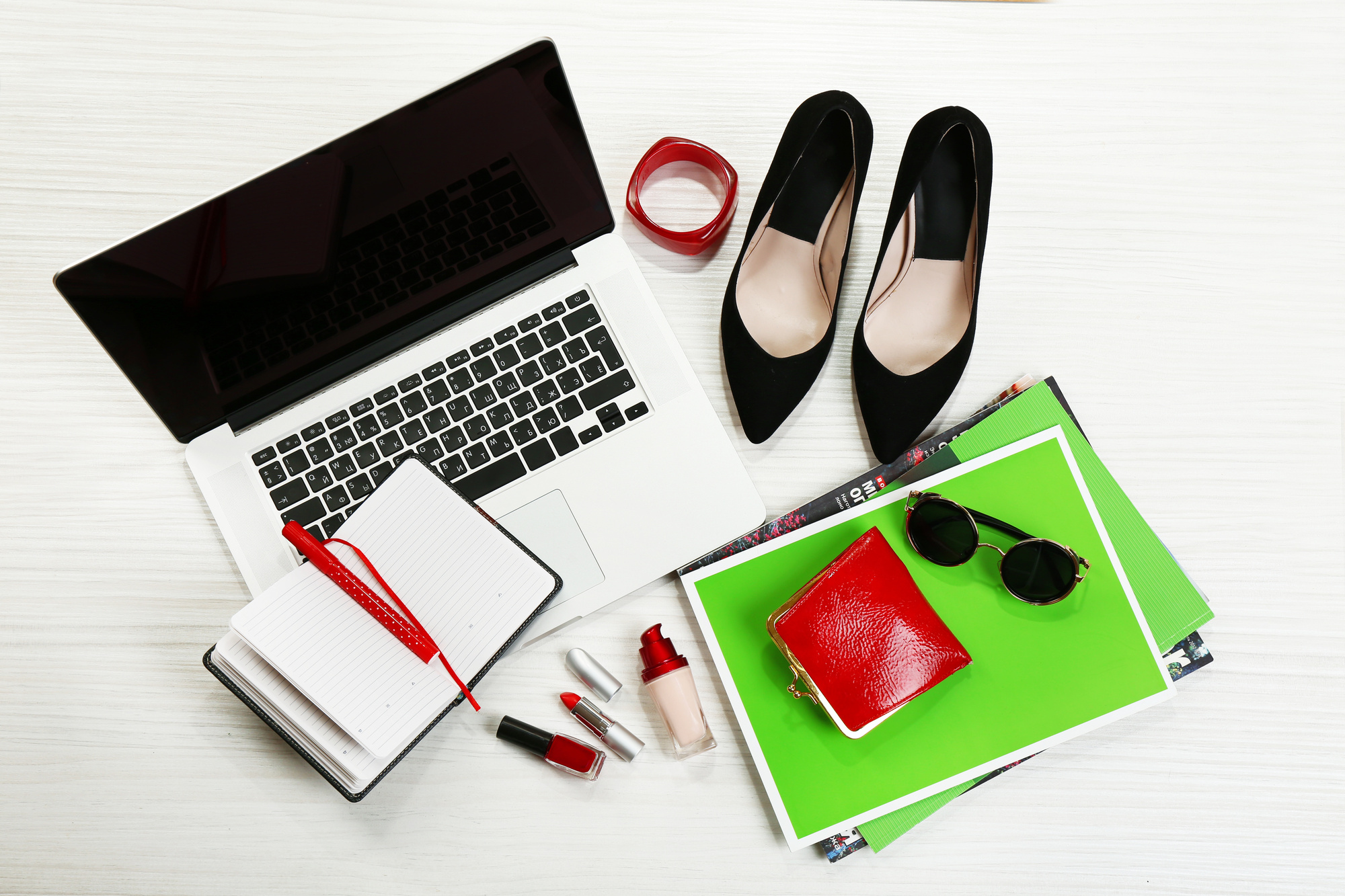 How To Succeed In Fashion Blogging
Do you want to become a menswear fashion blogger?
If you keep up with the latest fashion trends and enjoy helping others dress for success, starting a blog may be the best option for you.
Once you start a fashion blog, you realize running it is not very easy. Starting a fashion blog requires you to dedicate time to it.
Make sure that it is something that you really love and you're not just doing it because everyone is doing it.
Fashion blogging is fun but there is a lot of work that goes into it. This includes posting, scheduling, writing, and editing, just to mention a few.
Here are a few tips on how to start a fashion blog and succeed at it.
Register a Domain Name
The first thing you need to do is choose your domain name, which is the dot-com that you will be using.
If you want to grow your blog into a business and turn it into a place where many people are going to visit, you're going to need a domain name.
They are very cheap because you can get them for as low as ten dollars a year.
You need to choose what you want your blog to be named and it may take you some time to come up with the name.
You can use something catchy, your own personal name, or what you're going to be blogging about, which is men's fashion.
Once you come up with the name, check to see if it's available and purchase that domain and get hosting.
Design a Unique Site
The next step is to get your site designed.
Your blogging experience will be so much better if you have a well-designed site because you are going to want to post on it more and it is going to appeal to more people.
Ensure you make your site aesthetically pleasing and in your own style to make your fashion blogging boom.
Choose A Suitable Platform
Choosing your platform would be the first option in your design process.
One of the most important things is select the platform that you want to make your blog on. Have a clear set idea of what you want to do.
There are many blogging platforms that you can use like Tumblr, Blogspot, and WordPress.
You may start off your fashion blog on Blogspot because it is completely free, is powered by Google, is very reputable, and anyone can use it.
WordPress is a standalone company and is more for the advanced bloggers or somebody who wants to grow their blog larger and have more functionality on their blog.
If you're starting out, Blogspot may be your best option as it's generic and simple to use.
Like Tumblr, they have a lot of blog templates you can choose from and customize your blog to make it a lot better and cleaner. This is much cheaper than customizing a WordPress blog.
Later on, you can to transfer your Blogspot account to your WordPress account.
See which blogging platform suits the style of your blog and use it.
Get Started
Many people think they need a high-tech camera, editing software, and all the writing software, but you really don't.
Get yourself an affordable and quality camera for your photography sessions.
Many bloggers these days use their iPhones or just point and shoot cameras and their photos are amazing.
With the advanced technology nowadays, you can get great photos from just your phone. You can use your phone's editing apps to edit the photos for your blog.
All you have to do is put your camera card into your computer, or if you have them on your phone, edit them from there and then email them back to yourself so that you can upload them from your computer.
Stay Authentic
As you learn about how to be a fashion blogger, one important aspect is to remain true to yourself.
You may see many fashion bloggers posting about a trend that you particularly don't like and that's okay.
Remaining true to yourself is why your followers or viewers are viewing your blog. They want inspiration from you because they like your style, the way you dress, and what you choose.
A lot of bloggers fail or go down in viewers or ratings because they just start posting irrelevant things.
If you wouldn't tell a person about an experience or a certain outfit or anything else you're posting about, then don't post it on your blog. To get some clothing items to begin blogging about, you can buy here.
Network
One of the best ways to get your blog out there these days is through social media.
Make sure you network your blogs on social media platforms like Instagram, Twitter or Pinterest.
Using social media to promote your business is important in this era because it enables you to connect with so many people online.
You need to network and share with everybody what you're doing, what you're wearing, and any other form of inspiration.
Another form of promotion or clicks over to your blog would be to post on style sites such as Lookbook.
Lookbook is a platform online for all different fashion influencers where they can post an outfit and people view them.
As it gets higher on the page list, more people start following and clicking over to your blog if you put a description with your link to your blog.
It is a great way to start gaining a viewership and followers.
Consistency
Being consistent is the key to blogging success.
If you're consistent, people are going to find your blog interesting and the fact that you update regularly is going to mean a lot to them.
If you want to start a blog, then you should make a rough schedule of when or how often you will be posting.
You need to set realistic and achievable goals then slowly work up from that.
It may be difficult at first but you have to put work in if you enjoy it and you want it to grow.
Wondering How To Start A Fashion Blog?
Discussed above are great tips would on how to start a fashion blog.
Define your content, invest in good photography, get connected and be confident in all you do then you will succeed at fashion blogging and make money while at it.
As a blogger, you can provide something that no one else in this world could provide. Embrace your individuality and you will have quality blogs.
For more information, contact us.