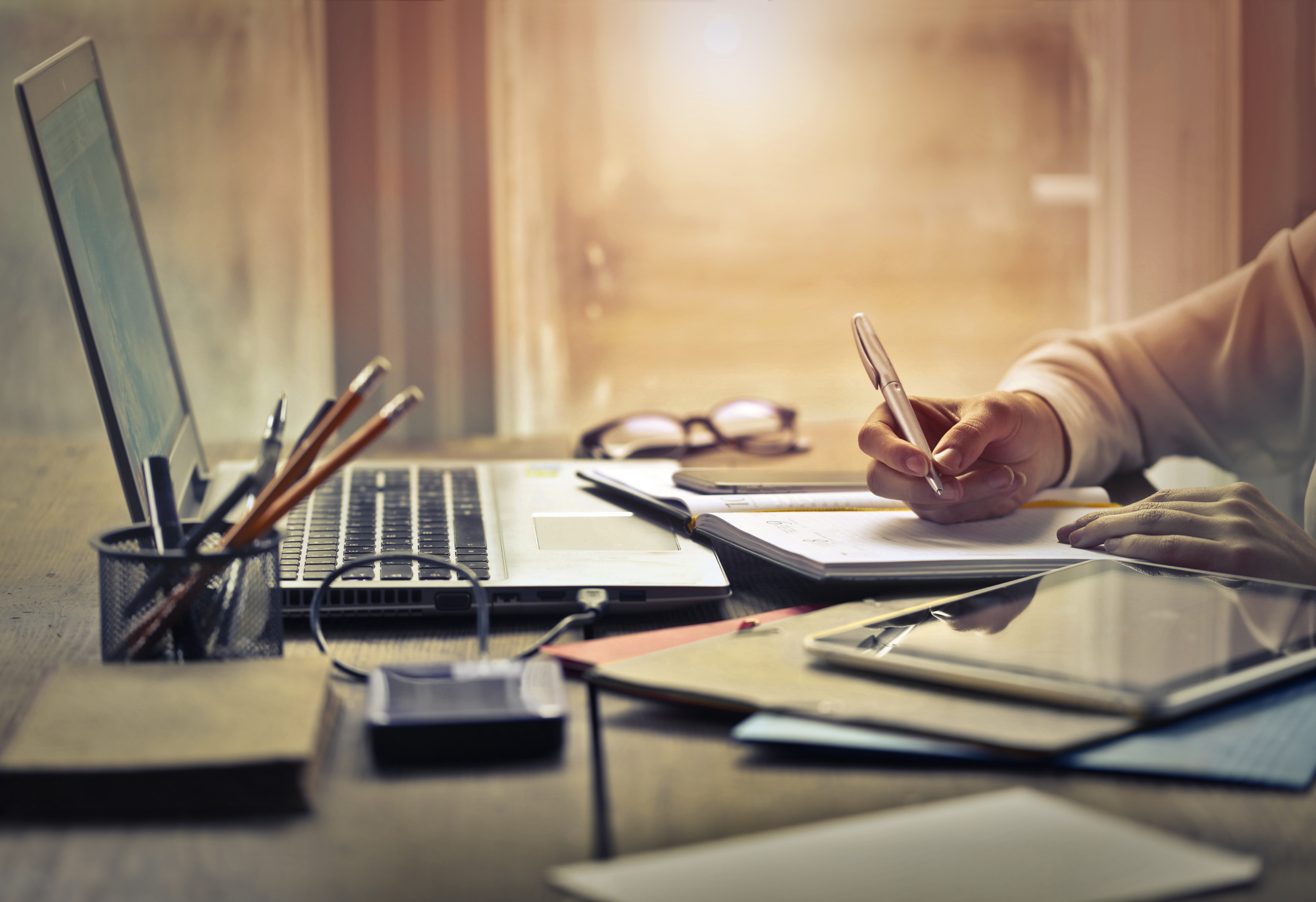 How to Start Writing a Book That'll Actually Get Published
In the U.S., there are about 150,000 writers and authors, but 80% of the American population says they'd like to be an author.
Based on those numbers, the chances that you've got a secret desire to see your name on the spine of a book, too.
One can only imagine how many books have been excitedly started, only to never quite get finished.
If you're trying to learn how to start writing a book once and for all, here's what you need to do.
Brainstorm Topics
When you tell your friends you're writing a book, the first question they'll ask is, "what's it about?"
You'll need to decide the topic of your book before you get started writing. Brainstorm about what your interests are, questions that you want to answer, and books that you wish would exist but don't. Think about your strengths and weaknesses and where you'd be best suited in the book publishing world.
Once you've settled on a short-list of topics, you can also think about the style of the book.
Say one of your short-list topics is fishing. Will it be a novel about a young boy and how fishing strengthened his relationship with his father? Or will it be a detailed, no-nonsense how-to book about the tips and tricks you've learned over the years?
Do Your Research
You can write a book about absolutely anything, but that doesn't mean anyone will read it. Competition is fierce when it comes to bestsellers, and if you wander around Amazon you'll find plenty of books with no reviews and a dismal sales ranking.
Take your short-list of topic ideas and do some research. See what books already exist and how well they seem to be selling. If you want your book to sell, it needs to fulfill a need that isn't currently being met by the market.
Set Goals
It's easy for a book idea to fade into the ether, never to be thought of again. If you want to avoid this, set goals for yourself that you stick to no matter what.
Set a daily word count goal for yourself. It's doesn't really matter if it's 3000 words or 300 words. The most important thing is that you make a little progress each day.
Use Consistency to Your Advantage
Consistency is key in publishing a book. Just like you need to consistently write a certain number of words every day, you should also apply consistency to when and where you write.
Choose a Time Everyday to Write
Chances are you've got a lot of other things going on in your life other than your book idea. This means you'll have to fit writing in with everything else.
Whether you wake up an hour early or take your lunch break to bang out a page, choose a time each day that you'll get your writing done.
Make Yourself a Writing Space
Writing in the same place every time can also help you snap into your creative zone easier. Whether you write in your home office, at your local coffee shop, or at a picnic table on your lunch break, applying consistency to your writing space will make the whole process run much more smoothly.
Decide on a Total Word Count
Are you writing an epic 100,000-word novel or a 10,000-word white paper? Most likely you'll fall somewhere in between there. Planning out how long the book will be that you're going to write can help you understand what a realistic deadline for yourself is.
Give Yourself Deadlines Each Week
If you simply say "I'm going to write a book," and don't set any weekly deadlines, you may never quite get around to it. Take a look at your daily word count and see how far along you should be by the end of each week.
Set a Final Deadline
Wondering how to publish a book? Well, frankly, eventually you just have to pull the trigger and publish the darn thing.
The thing about creative works is there isn't always a set sense of when something is complete. If you have a book-deal, the publisher will likely set a deadline for you. If you're publishing it yourself, you should determine a set date that you're going to self-publish the book.
Publish It
The easiest way to ensure that your book will actually get published is to do it yourself. Whether you're trying to release an e-book or a physical children's book printing, self-publishing puts the control in your hands.
If you want to publish a book through traditional means, you can submit it to various publishers most likely with the help of an editor. While there are a lot of benefits to book publishing through a publishing house, you'll also find you have less control over the final outcome.
How to Start Writing a Book: Just Start!
Sometimes the most difficult part of doing anything is getting started. Your mind is filled with unanswered questions, racing with the fear of failure. Once you start putting word to the page, though, many of your concerns will be assuaged and you can march forward making a little progress each day.
So many dreams and goals go unrecognized because people are afraid to take chances. If you've always dreamed of being an author, do yourself a favor and give it a try! If you consider that you could do as little as 20 or 30 minutes of writing a day, what've you got to lose?
Did you love this article about how to start writing a book that will actually get published? If so, sure to check out the rest of our blog!