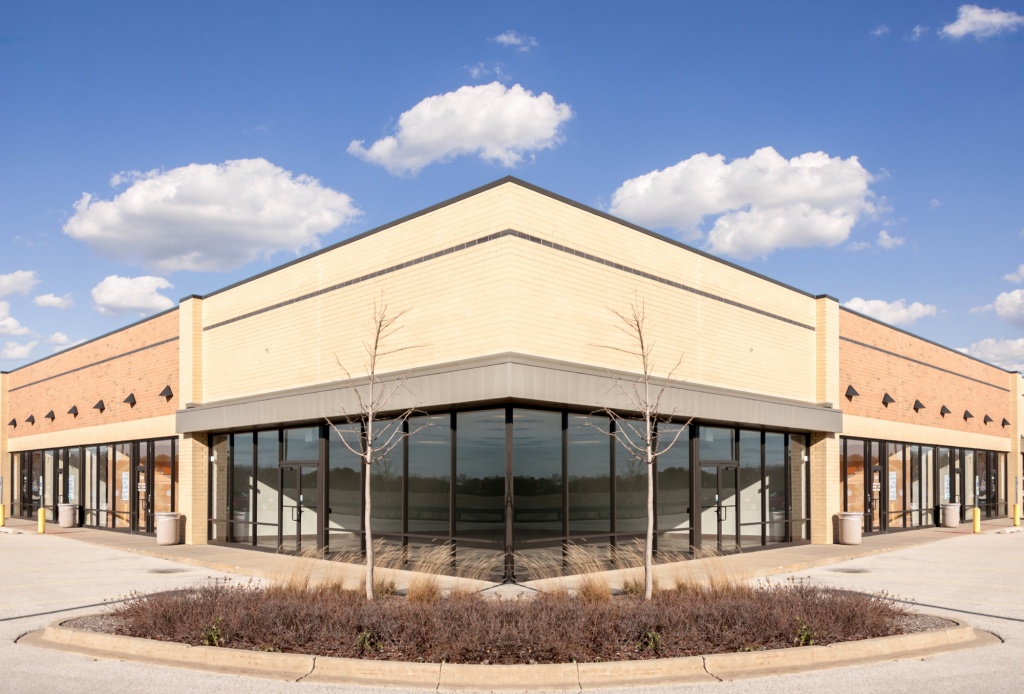 How to Pick the Right Commercial Storefront Windows for Your Business
Originally posted on https://blog.sfgate.com/lifestyle/2019/10/24/how-to-pick-the-right-commercial-storefront-windows-for-your-business/
Are you putting up a new store? Are you wondering which type of windows to use?
If you are building a physical shop, it is crucial to make a strong impression. Your storefront design plays a big role in attracting customers. To ensure that everybody sees your products, you need to invest in a good door and some commercial storefront windows.
But why go for glass windows? How will you know you are getting the right one for your store?
Continue reading below and discover the secrets that will lead you to the right choice.
Picking the Right Windows
When shopping for commercial storefront windows, you simply don't go for the cheapest one. Though going for affordable windows is fine, other key factors should affect your final decision. Let's take a look at some of them before parting with your money.
Right with the Materials
One of the first things you need to determine is the type of materials that will best suit your storefront. Commercial storefront doors and windows come in different materials.
If you want something customizable, you can go for aluminum-framed glass doors. You can find these products in single and double-door constructions.
As for the windows, there is a single pane storefront glass. This is the most common option. You can also apply different treatments on the windows to match your requirements.
You can apply lamination, tempering, or anneal on the windows. Additionally, you can use different tints too.
When it comes to the glass installation, there are two main types. First is the shear block and the other is the screw pipeline. The good thing about these options is you can pre-assemble the window units on the job site or in a different place.
The Level of Security and Privacy
Another factor to consider is the kind of security that you want. A storefront window allows you to showcase your products. On the flip side, it can also attract thieves and uninvited guests.
If you invest in thin glass windows, your store is only a few cracks away from intruders getting in. Only a little pressure and your items will soon be gone.
Thankfully, you can add a security film to your storefront windows. This strong film keeps the glass from breaking into pieces even after sustaining cracks from impact. Moreover, the film also protects from debris and outdoor elements during inclement weather.
You may also go for plexiglass and acrylic materials for your windows. These materials can withstand moderate impact.
But if your business involves precious items, you can always install bulletproof glass. Keep in mind that this will cost you a lot.
Additionally, you should consider the level of privacy you want to give your customers and staff. If you are managing a clinic, your patients may not want outsiders to see them.
To keep their privacy in check, you can invest in frosted glass. This will give your storefront that cloudy appearance from the outside. Keep in mind though that frosted glass does not offer protection against the sun.
Sun Damage
Speaking of sun, you should also consider a storefront window that comes with sun damage protection. The sun can damage wood and fabric. Moreover, it easily spoils food especially if you're displaying them by the storefront.
To address this, you can invest in double-paned windows. These windows effectively reduce sun damage. You may also apply tint over your windows.
A tint is effective such that it allows natural light to come in while blocking its harmful elements. If you decide to invest in window tint, hire a professional to do it.
Tint application is tricky. One wrong move may result in the formation of air bubbles. A professional window installer should know how to apply the tint seamlessly.
Aesthetics Count
As much as the performance of the glass windows is important, you cannot take for granted the aesthetics department. To make your shop stand out, installing unique-looking windows will help.
Try to incorporate some unique design elements. To create an old-world vibe, try dividing your windows into panes.
You can also add some colors that represent your brand. To keep your windows crystal clear, make sure to clean them regularly. It is best to hire a company that offers professional window cleaning in Allen, TX.
If you see some cracks on your older windows, replace them immediately.
Energy Efficiency Matters
Last but not least, you need to invest in energy-efficient windows. Switching to energy-efficient windows offers numerous benefits. As much as you want sunlight to come inside your store, it will affect the performance of your air conditioning unit.
If your windows and doors are not energy-efficient, you can expect your electric bills to shoot up. Go for a double-paned window that comes with Low-E protection.
The key is to find a window that increases your shop's R-value. The R-value pertains to the thermal reflection ability of a structure. The higher your store's R-value, the better is its level of insulation.
With better insulation, the more efficient your shop is during summer and winter.
Choosing an Installer
Another key to enjoying quality commercial windows is finding the right installer. Here are some tips to help you out:
Local Referrals Work
You should start by asking for referrals from local contacts. Begin with your friends and relatives. Finding a local installer saves you time and money.
Research and Due Diligence
Do your homework. Check the internet and research on the top window installers in your area. Find someone that has high ratings from the Better Business Bureau.
Insurance Counts
Finally, go for an installer that offers insurance. It ensures not only the quality of their work but also the safety of everyone during installation.
Get the Best Commercial Storefront Windows!
Commercial storefront windows bring so much to the table. They protect your shop and make your store more appealing. But windows are only one of the essentials you should work on.
We encourage you to read our other articles. We provide tips that help businesses stand out, like this one that reveals tips for successful team management.