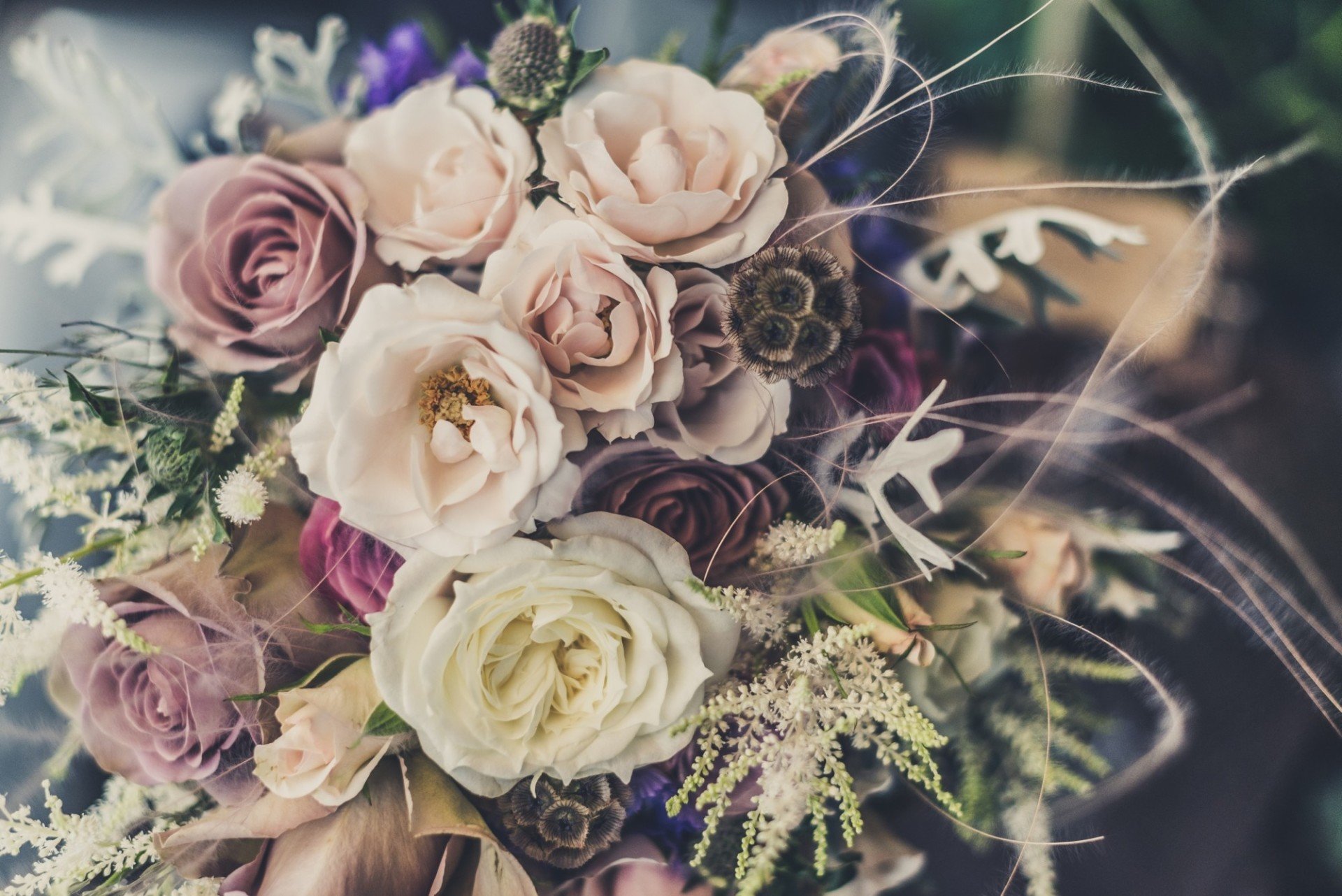 How to Pick the Perfect Bridal Bouquet
One of the most important elements in planning a wedding is choosing the perfect bridal bouquet to compliment your dress and style.
Your bridal bouquet should fit you in every way. The Victorians believed that flowers are the language of love, so your bouquet should be the ultimate statement of romance. Keep reading to learn how you can pick the perfect bridal bouquet.
Starting Your Bridal Bouquet
The time to start thinking about your bridal flowers is after you've decided on your gown and the setting of your ceremony. This will help you find flowers that match your wedding's mood and vibe.
While most brides might think of the colors of the flowers first, you will also want to consider the shape and size of the blooms, as well as what the accent ribbons will look like. You also need to think about the flowers for your wedding party.
Finding Inspiration
A good source of inspiration for your wedding flowers should be your wedding itself. Colors will play a big part in your bridal flowers. For example, if you love the shades of blue and brown, you might want your bouquets to either incorporate or complement those colors.
Other brides might use the wedding's location to inspire the bouquet. For example, if you have a seaside wedding, you might want to trim your bouquet's stems with tiny seashells. For a garden wedding, sprinkle larkspur and sweet peas in your blooms.
Formal Or Casual?
Your ceremony's tone and dress code should also help guide your bouquet. Traditional weddings will require sophisticated bouquets with classic blooms (like lilies of the valley), subdued colors, and structured forms. Casual weddings allow armloads of flowers in bold colors or rustic bouquets with elements that aren't traditional like fresh herbs and berries.
Bouquet Shapes
Bouquets can come arranged in various shapes, from petite and compact to a domed cascading bouquet where flowers spill from over the wrist down to the gown's skirt. Wired flowers allow for unusual shapes like a fanlike spray.
There are even elaborate bridal bouquets that work best with ornate wedding dresses with long trains and or full skirts, whereas simple bouquets tend to work best with sleek dresses. When it comes to bouquets, there are no strict rules to follow, but you'll want to make sure that you avoid extremes that look unbalanced.
You'll also want to make sure the bouquet complements the bride's proportions. If you are a petite bride, a heavy arrangement could overwhelm you, whereas a small bouquet might look diminutive if you are more of a statuesque bride.
Stems And Details
Stems are a great way to enhance a bouquet. If you're having a casual outdoor ceremony, the florist might think it's best to have long stems tied with a simple bow to evoke freshly picked flowers. If you want a more polished look, you might prefer trimmed stems wrapped in a thick ribbon.
You'll want the fabric or ribbon that the stems are wrapped in to match the colors in the flowers. But remember as the bouquet should accessorize the dress and not overpower it, the bouquet's ribbon should also accessorize and not compete with the flowers.
You may even want to embellish the actual flowers by ringing the bouquet with a tulle cuff or silk leaves. You could also dot the bouquet with tiny bedded accents or bows.
Keep in mind that a large bouquet won't necessarily be more expensive. The price of flowers will have more to do with what type of flowers are used. For example, an abundant rose bouquet will cost less than a smaller bouquet made entirely out of calla lilies.
Seasonality
While many florists will have most flowers available year long, flowers are the best looking and most affordable when they are in season. You can import flowers, but this will cost more.
So if you're planning a summer wedding that's outdoors, you might want to go with flowers that flourish in hot weather. Which means you'll want to avoid any blooms that are prone to wilt. Know how sturdy the flowers you want are, for example, gardenias bruise easily, while orchards are super sturdy.
Choose A Florist
Once you have some ideas of what kind of bouquet you want, it's time to find a florist. You'll want to start your florist search way before the wedding. It's best to sign a contract with a flower vendor six months before your wedding.
Don't Settle
You should ask recent brides for their recommendations. Don't settle on the first florist you meet with, you should plan to meet with several candidates. Be sure that you see examples of each florist's work and make sure their style compliments yours and your vision.
Keep in mind that a good florist will tell you if your choices are realistic. If your vision isn't tangible, your florist should be able to provide you with suitable alternatives.
Come Prepared
Once you pick your florist, you'll want to go over all the details. Make sure you have a picture of your dress, a fabric swatch, and any pictures you clipped from magazines ready. This will help you communicate your vision to your florist precisely.
These visuals will help ensure that you and your florist are on the same page. For example, if you say you want purple, without an image, your florist might get you an entirely different shade than the one you were picturing.
Go Over Your Contract
Once you made all your selections, you'll want to go over the contract before signing. This contract should be very detailed and spell out the names and colors of all the flowers in your bridal bouquet.
Plan Your Bridal Bouquet
Now that you know what goes into putting together the perfect bridal bouquet, it's time to start planning yours. Consider your wedding's theme, your dress, and your love story, and soon you'll have a bouquet so perfect you might not want to toss it at the end of your wedding. For more wedding planning resources, be sure to check out this article on wedding decorations.