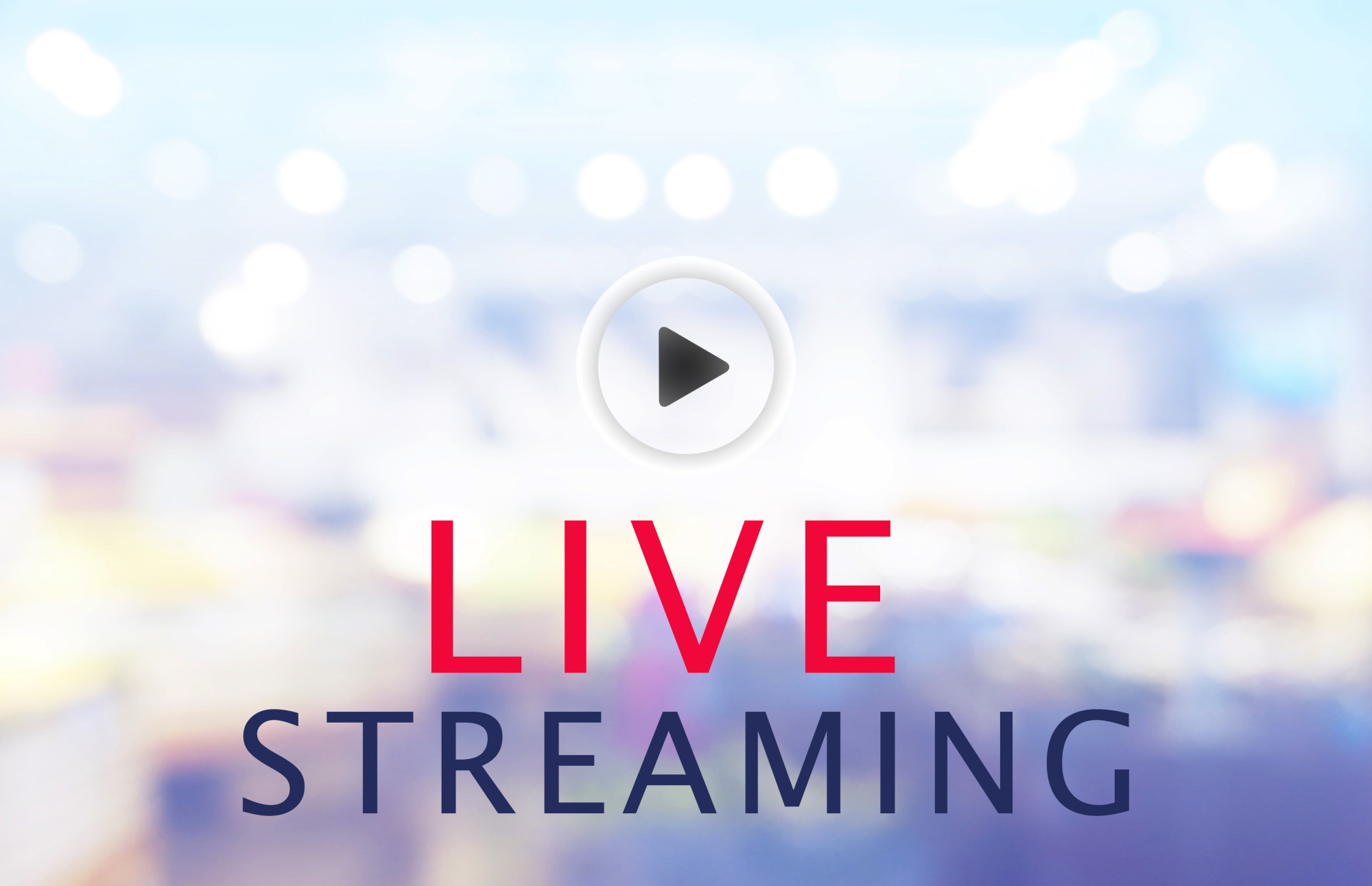 How to Live Stream Church Services: The Best Platforms For Your Prayers
During this current pandemic, there are many restrictions placed on churches. Churches are now forced to live stream church services. Fortunately, there are still about 7 million people willing to watch the live streams from their church.
If you manage a church, now is the time to learn how to live stream church services. It'll allow your church to reach out to the community even if you're still at home.
Don't panic if you don't know how or where to start. Check out our guide to streaming live church services below.
1. Find the Right Camera
The quality of your live stream camera services depends on your camera. With the right camera, you can clearly capture everything you're doing for your viewers.
What should you look for in a camera? The most important aspect is the video resolution. Aim for something that can record 1080p or 4K UHD videos.
One of the best live streaming webcams is the Logitech C922 Pro and it's great for first-timers. Another one is a Panasonic HC-V770 which can capture 1080p HD videos and it has improved audio quality.
2. Be Heard With a Microphone
A live stream is useless if people can't hear what you say. With a microphone, viewers can hear you more clearly and it'll feel like they're physically at the church. The best kind of microphone you can get is the clip-on microphones.
One of the best clip-on microphones is the Audio-Technica Pro 70. It's a bit pricey, but it has the best quality, it's clear, and it's sturdy. It can properly hear instruments and voices.
Don't forget to get a pop filter. A good sound mixer is also important to properly modulate the quality of the audio recording.
3. Good Lighting
If the live stream doesn't look great, the best way to tune it further is good lighting. This can make a huge difference to the quality of your video.
Get a bright light and shine it on the subject of your live stream. For the best results, you should have a backlight and two lights in the front with a 45-degree angle with the camera in the middle.
The goal is to eliminate shadows and let the subject in front of the camera pop out from the background.
4. Choose a Live Streaming Platform
Where you live stream heavily influences your reach. Twitch isn't going to be a good platform for live streaming church services since it's primarily for video games. Instead, consider the following options:
Facebook
Facebook is the favorite for priests to live stream church services. You can immediately reach your followers by the notification that you are "going live." Facebook has a feature that allows you to schedule live streams up to 7 days in advance.
You increase engagement with comments and extend your reach by sharing. 
YouTube
A great reason to use YouTube is they monetize their platform with advertisements. If your live stream is popular, you may be able to make some extra money for your church.
YouTube can also embed your live streams on your website and stream it to your church's site for free. You need more than 1,000 subscribers for you to live stream church services.
DaCast
This platform is feature-rich and offers the best delivery of live and on-demand video content. White labeling, analytics, secure video upload are a few features that DaCast offers. You can create an archive of videos for viewers to view and pause at their convenience.
You can start with the Starter plan which is $19/month with a bandwidth of 100GB. There is also the Pro plan for $165/month with 2000GB and Premium plan for $390/month with 5000GB.
IBM Cloud Video
IBM Cloud Video, formerly known as UStream, allows you to stream directly from your phone. You can sign up after the 30-day trial which still allows ads displayed while your streaming. IBM has a customized enterprise plan tailored to the requirements of religious events.
There are three plans with different storage sizes. There is the Silver plan for $99/month with 50GB, Gold plan for $499/month with 250GB, and Platinum plan for $999/month with 500GB.
BoxCast
This platform is suitable for global broadcasting and it can stream many broadcasts at once. You can create private broadcasts, accessible by link, and also accept donations. It makes it easier to share bible studies, weddings, funerals, and other church services.
BoxCast only offers the essential plan for $129/month.
StreamSpot
This platform makes it easy to capture the video, encode it, and send it to another platform. It creates high-quality live and on-demand broadcasts for any internet-connected device. A unique feature of StreamSpot is that you only pay for what you use.
You'll have to pay $70/month for lite which offers 720p streaming. 1080p streaming is available when you pay for Pro which is $131/month and for Premiere which is $219/month.
Streamingchurch.tv
This platform has basic features to meet the needs of live streaming church services. It has customizability, embedding options, and analytics which are suitable for those who want it plain and simple. The interface replicates the experience of when you visit the church in person.
You can sign up for a one-month free trial. After that, you can choose to pay for the basic package at $79/month, the premium for $99/month, or premium plus for $127/month.
Launch Live Stream Church Services Today
Live streaming church services are a great way for your viewers to feel like they're also there with you. You don't have to invest in expensive tools—simply get the gadgets you need, and select the right platform.
If you're planning to live stream church services, you'll be making sure you keep your current membership as well as encouraging more people to join your community.
Were we able to help you? If you want more lifestyle, spirituality, and health and fitness tips, feel free to check out more of our posts today.