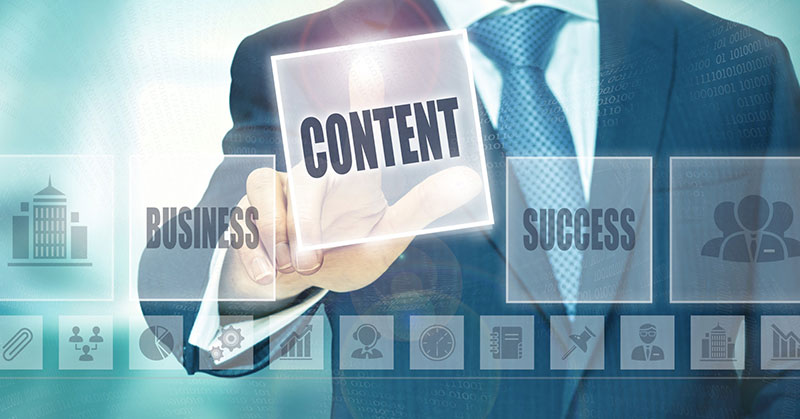 How to Improve Content Optimization on Your Site
Originally posted on https://www.samsonwebdesign.co.uk/how-to-improve-content-optimization-on-your-site/
Are you on top of your content marketing game? If not, You're missing out on a lot of perks that come with an effective content optimization strategy.
In fact, when compared to traditional marketing strategies, content marketing costs 62% less yet generates three times the volume of leads. However, this strategy will only work if you have optimized the content on your site.
Content optimization means your content is valuable to the reader, boosts user experience, and meets your marketing goals. If your content isn't meeting these objectives, keep reading for actionable tips on how you can improve content optimization on your site.
Create Quality Content
Before you dive into content optimization, you have to create quality content. But what does this mean? Quality content is material that meets the following requirements:
Informs your readers and adds value to them
Is concrete yet simple and easily understandable by your target audience
Is credible
Content that is inspiring and emotional
Content that's practical and trustworthy
Content that is relevant to your industry
Before writing blogs, web copy, or any other online material, ensure it has these characteristics. No matter how much you try to get people to see your content, only that which adds value to them and keeps them coming back will make a difference in your marketing goals.
Quality content establishes brand authority and presents you as an expert in your industry. When people love your content, they develop trust in your business and are more likely to convert from leads to customers.
Finally, quality content will get you on the first page of SERPs as well. Google and other search engines check content relevance and credibility. If yours is satisfactory, you get a chance to compete for the top spots on search engines.
Check on Keyword Usage
Quality content and keyword use go hand in hand. Keywords represent search terms people employ when searching for stuff online. For example, someone who wants to buy leather shoes will search "best leather shoes for men" on Google. Better yet, they can be more specific and type in "Best leather shoes for men in Manchester."
If your content is optimized with the right keywords, it will show up on the first page of Google and other search engines. Thus, before creating content, come up with a solid keyword strategy. Find out what keywords people use in your industry and dig deeper to locate keywords with low competition.
Below are some valuable tips for keyword use:
Use both long-tail and short-tail keywords. Long-tail keywords are less competitive and have a higher chance of placing your content on the first page of SERPs.
Have a primary keyword and secondary keywords which are related to the primary phrase.
Don't overstuff content with the primary keyword. Using it at least three times in the article will suffice.
Have your primary keyword in the SEO description, introduction (in the first 100 words), and conclusion.
Use keywords naturally in the text so that your optimization efforts don't come off as too obvious to the readers. For example, writing "best leather shoes London" looks so unnatural. Your content will be more readable if you write "best leather shoes in London."
Create a Visually Appealing Layout
Once your content and keyword strategy is in place, the next thing is to work on the layout. In this case, you want to ensure that your content is optimized for mobile. According to research, 73% of internet users in the U.K access the web on their mobiles.
Thus, content that's optimized for mobile not only gains more traffic but also ranks top on search engines. Follow these tips to create a visually appealing layout that's optimized for mobile users:
Divide content into short paragraphs of around two to three sentences. Don't make them too long as the blocks look unappealing on mobile devices.
Add bullet points and numbers to break down your content.
Use subheaders under the main title to divide your content into small, readable sections.
As you work on your layout, pay attention to the font size and type as well. Use fonts that are easy to read and have them in the right sizes. Account for people with eyesight problems when choosing fonts for your content.
Embrace Internal and External Linking
Links are the holy grail of content optimization. Using both internal and external links is an excellent way of increasing traffic and boosting the authority of your website.
Internal links are links that direct readers towards other pages on your site. They are not only good for SEO but also reduce the bounce rate on your website. You can link to other articles on the blog or your service page, contact page, or "about us" page on your website.
External links are links that send traffic away from your site. They aim to provide more information about a subject matter or validify statistics or claims. Linking to high-authority websites improves the credibility of your own.
Search engine crawlers love content with both internal and external links. These links can improve SEO and earn you a top spot on search engines.
Optimize Images and Video
You cannot ignore the power of images and video in content marketing. Research indicates that video marketers get 66% of qualified leads every year. Thus, adding a video to your content can take your marketing goals to the next level.
However, your videos and images have to be optimized for your users to enjoy them. This is especially true for mobile users. Videos and images that aren't responsive to different devices are a turn-off, and they can hurt your content marketing goals.
Optimize your videos and images by using the right tools. This way, they resize according to the type of device one is using to watch them, and this translates into an improved user experience.
Employ SEO Tools
Are you using SEO tools for your content? If not, it's time to start. SEO tools help you to check on essential SEO determinants before publishing your content. These tools look for issues such as the following:
Content length
The use of SEO titles and SEO descriptions
Keyword usage and density
Content layout
Use of subheaders
Readability analysis
Content originality
Most of these tools highlight areas where you need to correct content and optimize it for search engines. For example, if you haven't used the primary keyword in the intro, you'll get a notification.
Running content through SEO tools is an excellent way to ensure it is properly optimized and ready for search engines.
Improve Your Content Optimization Strategy Today
Content optimization improves your site's ranking on search engines, increases traffic, generates more leads, and boosts conversions. Follow these tips to improve your content game and generate more ROI from content marketing.
Don't know how to go about this alone? We got you! Contact us today for professional web marketing services.