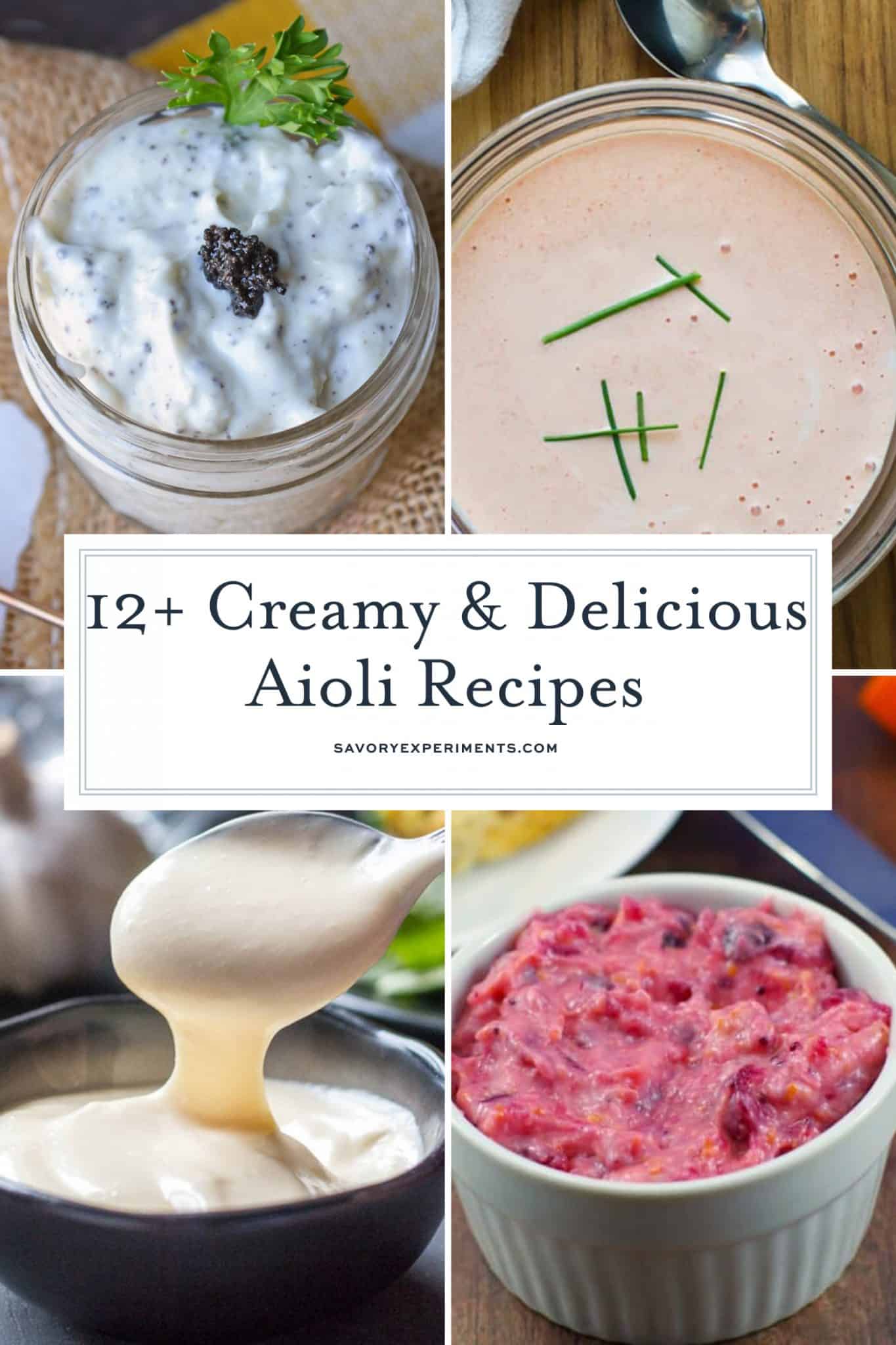 12+ Creamy and Delicious Aioli Recipes
Photo by Jessica Formicola
Originally Posted On: https://www.savoryexperiments.com/creamy-delicious-aioli-recipes/
One of my favorite condiments is aioli. There is just something about the creamy deliciousness that makes any meal great! Ranging from savory to sweet flavors, these aioli recipes are the best!
Aioli is basically flavored mayo. The flavor combo possibilities are endless from garlic aioli to cranberry, you are going to love these options.
If you've never made it before, most aioli recipes are surprisingly easy. Despite it's fancy name, aioli really only requires a few ingredients and minimal work to make.
PIN these fabulous Aioli recipes!
Not only does it make a great dipping sauce for fries and veggies, but it also tastes great slathered on a sandwich or used as a marinade! These are some of my favorite aioli recipes!