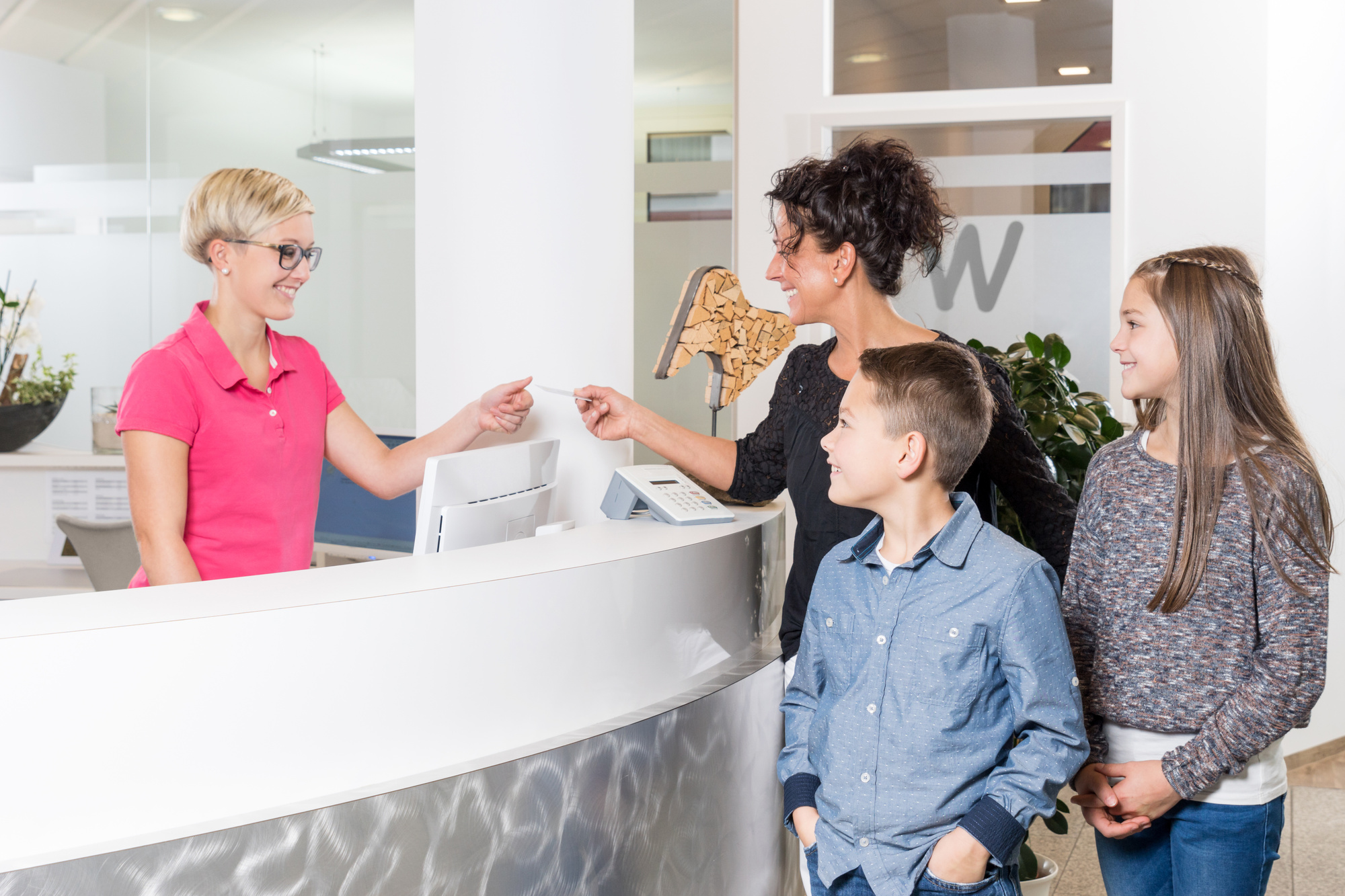 How to Grow Your Practice Online and Bring in More Patients
You're in business to help patients. The question is, why aren't you getting more of them?
If your medical practice isn't getting the number of patients it deserves, it's likely because your online presence isn't all it could be.
A health care facility's virtual presence is playing an increasingly important role in patients' searches for the right doctors and medical facilities. This is why placing a greater focus on online marketing is paramount in 2018.
We've compiled a guide on how to promote yourself online and grow your practice digitally to reach new patients.
Let's get started!
Define Your Goals
This is the first thing you need to do if you're serious about attracting more patients to your practice.
For instance, maybe your goal is to draw more traffic to your practice's website — and keep them there. Or perhaps you want to covert an increasing number of visitors to your site into new appointments.
Research shows that the majority of adults in the United States have searched the World Wide Web for medical information. So, it only makes sense to provide online users with the answers they may be looking for and then show them how you can improve their health and wellbeing in a hands-on way.
Use Facebook to Grow Your Practice
In addition to having a well-designed business website, a strong online presence requires that you have a presence on Facebook.
Why Facebook? Because with more than two billion users, Facebook has no doubt become a core part of many people's smartphones — and their lives.
When your existing patients "share" or "like" your Facebook content, all of their individual social circles see it. This can direct traffic to your practice's website and ultimately generate leads.
So, exactly what type of content should you post on Facebook? Your content needs to be relevant to the practice's potential patients so that they feel inclined to use and share it. You can start by using your Facebook posts to address the questions you often receive from patients.
Naturally, some doctors feel uneasy about utilizing Facebook for their businesses. After all, they worry about accidentally communicating data that are sensitive and legally protected.
However, as long as you keep your posts strictly informational, you shouldn't have a problem.
You can also share testimonials, thus allowing your patients to do some of the marketing work for you. For instance, the website of Landmark Health features patient testimonials that may motivate potential patients to learn more about the company's home medical care services.
Also, don't neglect the power of Facebook video, too.
Millions of hours of video are viewed every single day on Facebook, with most videos viewed sans sound since they play automatically in users' newsfeeds. Video is the way of the future online, so the sooner you master video marketing on Facebook, the better for your practice's bottom line long term.
Don't Forget Instagram, Too
In all of your Facebook-ing, don't ignore Instagram.
Instagram may not be as large as Facebook, but it still draws about half a billion users to it each day.
Instagram is perfect if your practice's target demographic is female and younger. Instagram users love this network's videos and photos, viewing them as more authentic than what you might see on Facebook.
For your Instagram posts, you could easily share your patients' before and after pictures to show off their transformations — with their permission, of course. And don't forget to include hashtags, which are a huge deal on this social networking platform.
Hashtags make it easy for users to find your particular photo when they are searching for something related to the hashtags. Therefore, they're excellent tools for increasing your number of followers and expanding your audience.
For instance, if you're a dermatologist, fitting hashtags may include #clearskin and #skincare. About one to three hashtags per post will suffice.
Blog, Blog, Blog
Blogging is a critical part of building your practice's online presence, as it adds new content to the practice's website and assists with search engine optimization.
The trick is to post blog content consistently. And not just any content will do — it has to be original and relevant content, as this shows your readers that you are an expert in your given area and are glad to share your knowledge with them.
You can use your blogs to update people on your medical services, offer wellness tips and even promote local events. You can even promote your website's blog using a social media platform, such as Twitter, to get more people to read it regularly.
Encourage Positive Patient Reviews
This is yet another important step in growing your practice. People are increasingly using the World Wide Web to rate service providers, and your practice is no exception.
Tech-savvy patients will most likely look at the reviews that patients have written about their experiences with you before deciding to book appointments with you.
So, be sure to encourage your satisfied patients to review you online. And if you do ever get negative reviews, try to respond to them to demonstrate to the online world that you are engaged.
You can motivate your patients to write reviews about your practice by sending them an email requesting a review. Or you could even offer discounts or other perks for posting reviews.
Your practice can even share these reviews on the company's website if your patients allow this. This will further help you to receive recognition for all of the right reasons.
How We Can Help
We offer a wide range of tips and information designed to help you to grow your practice online.
For instance, you can find out how to start a successful blog and create captivating content for it. You can also learn how to diversify your business's marketing tactics.
We can even show you where to obtain the best free blog images for your content.
Get in touch with us to find out more about how we can help you to draw more people to your business online and boost your profits in the months and even years ahead.