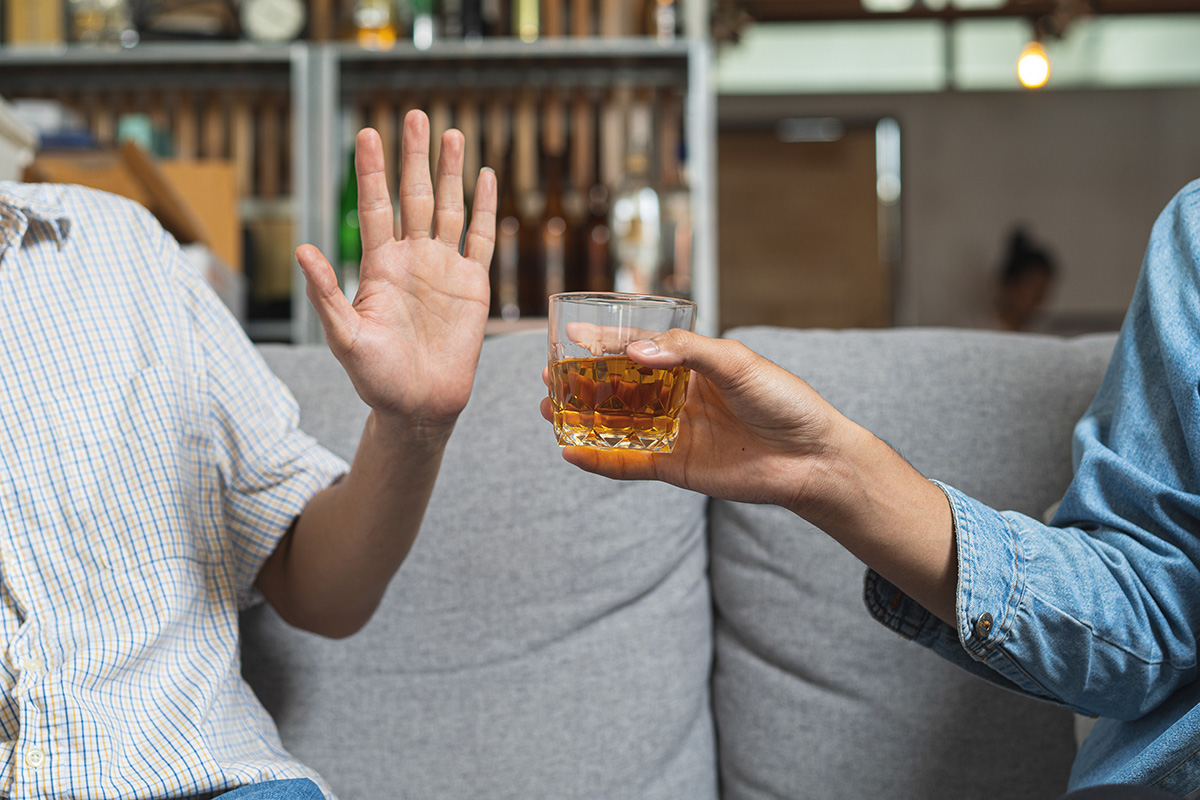 How to Quit Drinking; A Guide That May Save Your Life
Once, you could have a few drinks without getting drunk. Now, you can't stop yourself from abusing alcohol. This problem has gotten severe, and you want to quit. However, you don't know how to quit drinking. Unfortunately, alcohol use has become a lifestyle and leaving it scares you. Thankfully, the following steps can help walk you away from this danger and become a sober and happy person or help you find alcohol addiction treatment for lasting recovery.
Track How Much You Drink
If you want to learn how to quit drinking, you first need to gauge the extent of your problem. Start by choosing a week before you quit during which you'll drink like usual. As you go about your week, keep track of each drink you take. Either write down your drinks on a paper pad or track them in a drinking app. Make sure that you also count drinks you don't finish to make it as accurate as possible.
At the end of the week, count up your total, including the different types of alcohol you used. Also, calculate the volume of your drinks. Sometimes, seeing these cumulative numbers can stun you into accepting a problem. At this point, you should find it easier to focus on your recovery and get the help that you need to manage your drinking.
Go One Day at a Time
Trying to comprehend a life without drinking can be staggering. Many people relapse because they try to look at this bigger picture and can't handle the demand. In this scenario, it is okay to think smaller. Focus on one day at a time to make it easier to quit. You'll be surprised at the effectiveness of this approach.
For example, you can start by setting a goal to cut your drinks in half each week to slowly taper your abuse potential. You don't need to quit if you don't feel comfortable immediately. This tapering approach can also help you detox more easily. Also: stay away from potential "triggers" that cause you to abuse alcohol many people find that after they quit drinking to ensure recovery they opt to enter an aftercare program in order to combat the chance of drinking or suffering from chronic relapse.
Find Fun Sober Activities
Alcohol is considered a social drug, which is why so many people struggle to quit. After all, how can you quit drinking if everybody around you is enjoying a drink? Thankfully, you can find fun, sober activities that help you learn how to quit drinking more easily.
For example, you can seek out sober cafes near you. These areas attract people who are going through rehab and who need a place to meet others. You may also want to get into healthier activities, such as hiking, skiing, or even Geocaching. In this way, you can avoid the pull to abuse alcohol.
Go Through Rehab
While quitting alcohol cold turkey is possible, many people need alcohol rehab help. So if you want to know how to quit drinking effectively, the answer is often medical care. These centers provide a multitude of benefits that you can't get in any other way. Just a few of the experiences that you can anticipate when you go through drug rehab include:
medical detox that keeps you from experiencing dangerous withdrawal
Round-the-clock care that helps manage any mental problems
Medical treatment for any drinking-related health issues
Psychological therapy to gauge your triggers
Help in a group setting with others like you
Sober living environments that teach you how to live without alcohol
Outpatient care that helps you manage relapses effectively
The best thing about rehab is that you can combine it with other treatment methods to properly manage your alcohol use. For example, you can use drink-tracking apps and a one-day-at-a-time approach when in rehab. However, your drink-tracking app can serve as a reminder of what you used to drink before you quit. Replace each of these drinks with water or a healthy juice to feel the difference. If you find quitting even more difficult seeing our accreddited rehab can help you recover by giving you an individual treatment plan that may consist of programs such as,,,
How to quit Drinking: You Can Do It!
If you need to know how to quit drinking, please contact us at The Right Step. Our professionals can provide you with alcohol rehab, outpatient and inpatient care, aftercare treatments, and much more. As we specialize in cognitive-behavioral therapy and motivational interviewing, we can help you beat alcohol for good. So call 844-768-0396 to learn more and to verify your insurance. You'll never regret taking this vital step to improve your sobriety and overall health.