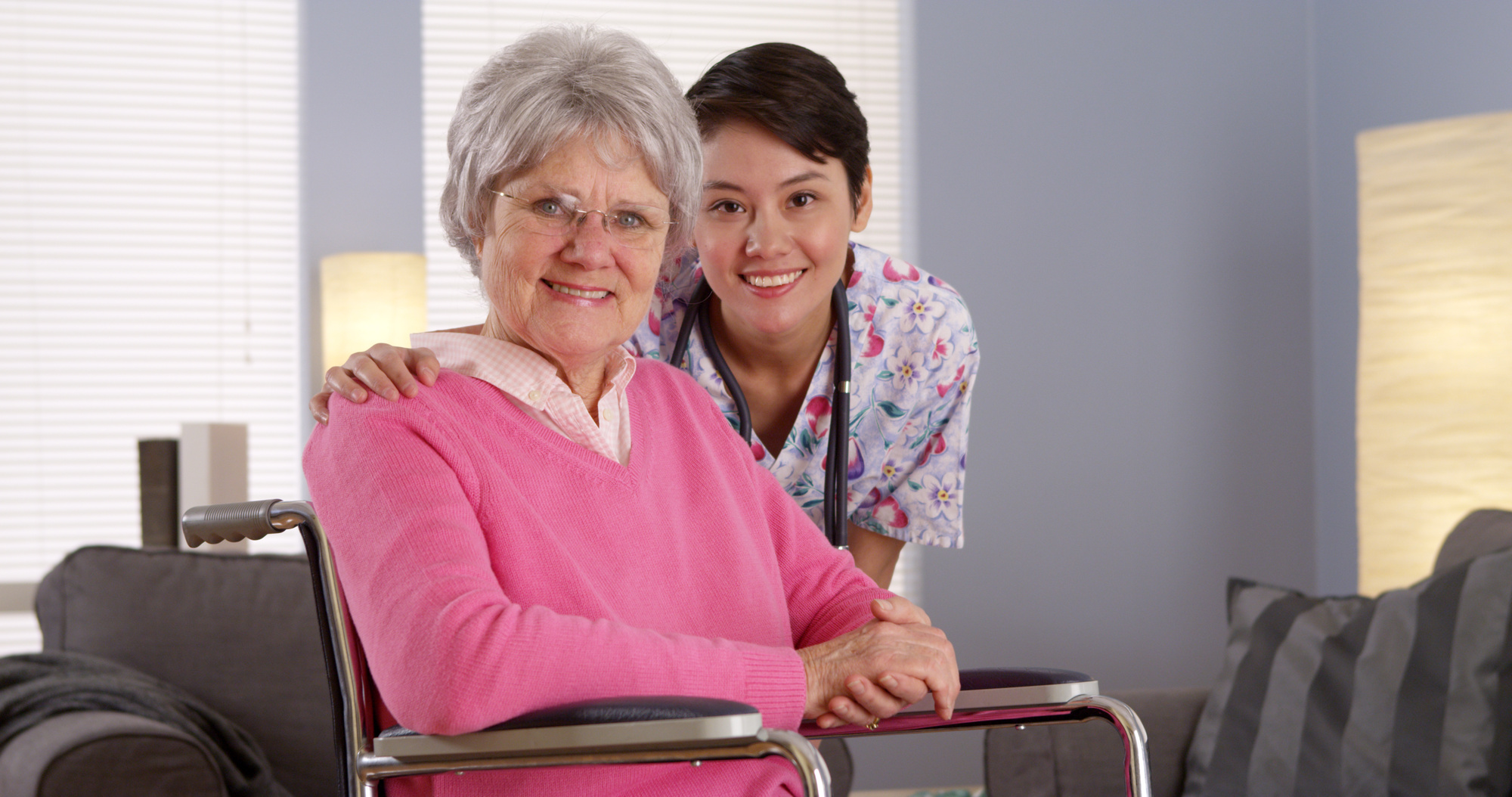 How to Get Started in a Caregiver Career
Finding a career that's fulfilling and well-paid can be nearly impossible for many. Only a few souls get the opportunity to work in the field that stimulates them on multiple levels (including their wallets).
If you're on the search for a career path that will do the same for you, then why not consider healthcare? You may find that a caregiver career is an ideal industry for you.
However, if you're not sure what being a caregiver involves, don't worry. We'll cover what the job duties are and what it's all about so you can make a more informed decision.
Let's get into it!
What to Expect in a Caregiver Career
Now, what does it mean to be a caregiver? Just as it sounds, you're giving care to an individual or individuals. Other names for a caregiver include personal care aide and home health aide.
Your primary duty in this role is to help people who are sick, elderly, injured, fragile or disabled mentally/physically. The work environment is the patient's home or a health center, such as an assisted living community.
The range of duties and tasks range from setting doctor appointments, driving to get groceries, driving to doctor appointments, bathing, grooming, feeding, cooking and light cleaning. You also have to ensure the patient takes their meds on time.
What's great about the caregiver career field is that the wages are decent and you don't have to go through extensive education to become one. No college courses are needed.
All you need is a high school diploma and training to perform the aforementioned duties.
Next, let's take a look at the steps you can take to enter into the caregiver career field.
Getting the Proper Education
You likely already have adequate knowledge of the tasks you must complete. For instance, you may know how to operate a stove and microwave, and you can read labels and follow prescription directions.
However, it's a good idea to get a more specialized education on different conditions that your patients may have. This way, you can provide the best care possible. Look for local job ads for home health aides to see what are the highest demands.
Maybe you find a lot of families and facilities requiring aides to care for patients with autism, Alzheimer's or paralysis. If that's the case, then you should read up on these conditions.
There are also home health aide courses you can take that will teach you about safety, emergency response, cooking special diet foods and hygiene.
You'll need to check with your state to see if you're required to take formal training from a vocational school, home health organization or elder care program.
In the event you want to work for an agency, you'll have to get proper certification. This is the case for agencies that receive Medicaid and Medicare.
Job Skills You'll Need
If you're in good shape and have past work experience or even cared for children, you may find you are already more than qualified to become a caregiver.
Once you acquire the certifications and skills, you can work for an agency like this company.
Here's a quick look at what it takes to be a good home health aide.
Have Good Attention to Detail
Obviously, you have to come to work ready to watch your patient closely. Their condition will determine how closely you'll need to pay attention. This includes the young, the elderly and those with mental and major physical disabilities.
This job isn't for anyone who's glued to their smartphone or table the whole day. Nor can you expect to sit and watch TV the whole shift.
Great Interpersonal Skills
Since you're going to spend a lot of time with your patients, it's important to have great interpersonal skills. You'll need to be empathetic and sensitive to their fragility, needs, and pain. Without compassion, your caregiver career won't last long.
Excellent Stamina
No, you don't need the ability to run marathons or bench press hundreds of lbs, but you will need the ability to stand, walk and lift your patient throughout your shift.
If the patient you're caring for is handicapped, then they will require assistance with getting into and out of the tub, into and out of bed and into and out of their wheelchair. Then you'll also have to do the cooking, light cleaning and running errands, such as shopping, going to doc appointments.
In some cases, you'll also take patients outside to stroll or play.
Great Time Management
As the caregiver, you're the schedule keeper. This means you need to ensure your patient takes their medications on time, eats on time and bathes/grooms before your shift is over. You also have doctor appointments you'll need to take patients to.
The Salary & Outlook for the Caregiver Career
Where you live will determine how much you will earn. The median hourly pay for caregivers, as of 2016, was $10.66. And the annual salary was around $22,170. At this time, there were nearly 3 million jobs in this field.
The more experience and certifications you receive, the higher your pay will go. The future outlook for caregivers is set to increase rapidly over the coming years.
Thanks to the aging baby boomers, you can expect job growth to excel by 41% by 2026. This is a lot faster than the average job, so it's definitely a career field that shows promise.
You can start your career by getting a certificate or license as a CNA, CHHA or LPN. With an advanced degree, you can increase your earning potential. And then if you can specialize in certain illnesses and handicaps, then you can increase your demand as well.
Become a Home Health Aide Today
Anyone with the physical and mental capacity to care for another human being can get into the caregiving industry. The more you educate yourself about the field and the conditions you may run into, the better.
You may even find that starting your own business in caregiving is the right move.
You can also find career and business advice at Working Home Guide. Whether you think caregiving is the right career for you or not, you can find tips and guides that will help you make the right choice.
Stop by our site today to see what information you can use to help with selecting a new career path.