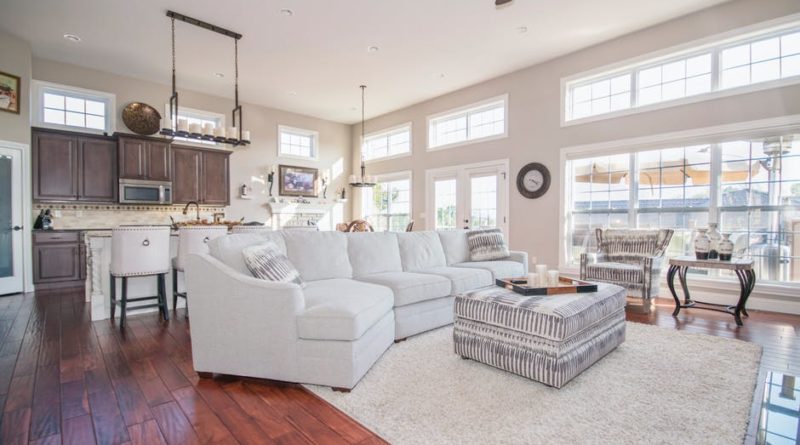 7 Questions You Should Ask to Find the Right Home Staging Courses
Are you the go-to decorator in your family? If you're used to fielding calls from loved ones asking you to help them arrange their bedroom, fill their awkward nooks or make their living room more inviting, you've got an eye for design.
Why not make money from your talent?
The field of home staging is an exciting and rewarding one. Here, you'll work with real estate agents to "prep" homes for a showing, making them look as attractive and desirable as possible for future buyers.
While your sheer talent will get you far, home staging courses can help you perfect your craft. Yet, with so many on the market, how can you pick the best one? Today, we're sharing seven questions to ask before signing up for a program.
Ready to learn more? Let's go!
1. What Does Hands-On Training Look Like?
Some home staging certification courses will be completely online. You'll work with a virtual instructor, complete assignments on your own time, and submit them via a digital portal.
Others may be in a physical classroom or include a hybrid of in-person and online work. In these cases, your instructor may require that you complete a certain number of hands-on training before receiving your certification.
If this applies to you, make sure you know what that training looks like. Will you practice staging on your own, or will you be part of a larger group of students that meets at a given location and takes turns arranging rooms? There's no right or wrong answer, but it's helpful to prepare yourself.
2. Is Business Management Covered?
The best home staging class in the world won't serve your needs if it doesn't cover what it's like to be your own boss.
Besides interior decorating tips, make sure the program includes a business management facet. These lessons should help prepare you for the following everyday steps you'll take as you launch your own home staging business:
Pricing your services the right way
Marketing your business in a cost-effective way
Finding your target audience and promoting yourself
Creating a portfolio showcasing your work
Getting media attention
Understanding how to do these tasks well launches your home staging interest from a hobby into a full-fledged, profitable career.
3. Does the Instructor Have Teaching Experience?
If you're going to invest time and money in a home staging course, make sure an experienced reputable instructor is at the helm.
Before you sign up to take a course, ask about the trainer's background to make sure you're receiving professional advice. Specifically, look for teachers who have a significant amount of experience in professional home staging. They'll be well-versed in the industry with plenty of expertise and real-world experience to share.
This field changes on a regular basis and new trends and patterns are always on the rise. You need someone who's up-to-date on these insights and has hands-on experience in the sector beyond a personal blog about home design.
4. Does the Platform Offer Free Intro Content?
Is the website blocked by a gate that requires a credit card number or an email address before you can proceed? If so, keep looking.
A solid home staging trainer will provide access to introductory material, such as informative blog posts, that you can access whether or not you sign up to take a class. These articles can help you decide whether this is the right industry for you. Make sure they include high-quality content and aren't full of fluff.
If you're forced to shell out personal information before you can take the next step, that's a sign that the company is only out to make money and doesn't have your best interests in mind.
5. What Do Past Students Say?
Research shows that 84% of people trust online reviews as much as recommendations from their friends or family members. Before signing up for home staging courses online, perform a quick virtual search of the company name.
In most cases, you'll be able to read reviews and see feedback from former students. Keeping in mind that more people flock to the internet to air their grievances rather than sing praises, what do those responses look like?
If a company receives a ton of low scores, it could be a sign of weak content or unprofessional instructors. Do a little more research before nixing a company on reviews alone, but keep them in mind as you move forward.
6. Can You Contact the Trainer?
Are you prohibited from contacting anyone at the company? This lack of personalization speaks volumes.
Look for a trainer that allows you to reach out at any time. They should be able to respond to your inquiries in a quick manner and follow-up on any correspondence to make sure you have all of the answers you need.
7. Does the Format Fit My Lifestyle?
Are you required to attend a live, three-day conference that's halfway around the world? This might not work with your schedule if you're a busy mom. Or, it may be out of the question if you're working full-time at another job.
Before opting into a home staging course, make sure you can commit to it. For instance, you don't want to sign up for an online one that starts next week if you're planning a two-week vacation soon. The best courses are those that allow you to work at your own pace with zero travel!
Find the Home Staging Courses You Need
Are you ready to take your designing and decorating talents to the next level? If so, why not search for the best home staging courses around?
While you don't need certification to get started in this industry, it's helpful if you want to expand your services, solidify your credentials and get the visibility and attention you deserve.
Want to take this next step? Check out our Free Home Staging Intro Course. Here, you'll find plenty of great starter info, including a home staging checklist and a business marketing guide!
Contact us to learn more about availability and schedule your spot today!