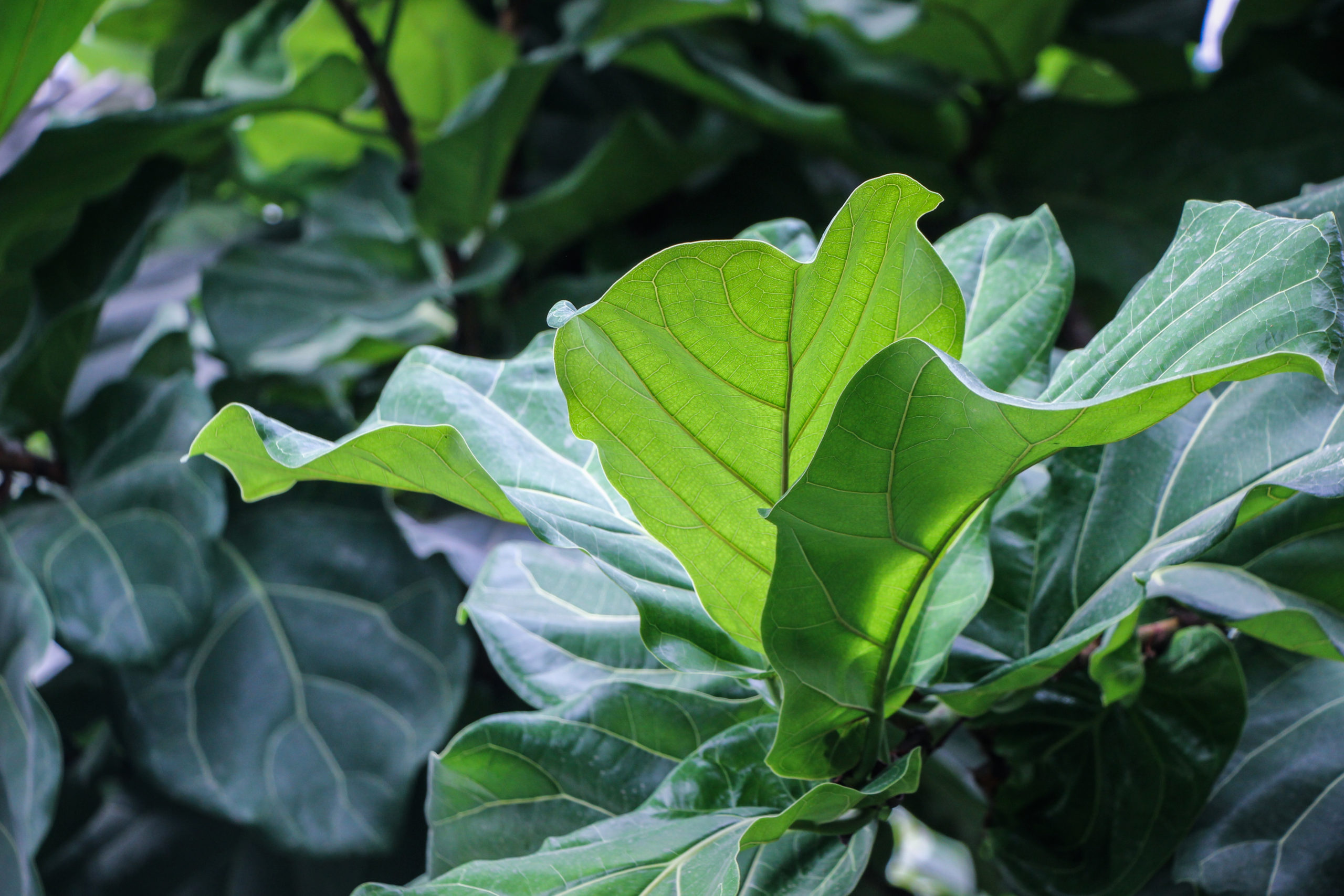 How to Get New Leaves on Fiddle Leaf Fig (Ficus lyrata)
Photo from Plantz
Originally Posted On: https://www.plantz.com/blog/how-to-get-new-leaves-on-fiddle-leaf-fig-ficus-lyrata/
The Fiddle Leaf Fig, or Ficus lyrate, has taken the design world by storm. A beautiful addition to any design space, the Fiddle Leaf is known for its broad, green, violin-shaped leaves and think trunk. They are easily placed as a focal point in any room, but how do they stay lush with new green leaves?
What Type of Fertilizer to Use
In order to maintain a lush and luxurious Fiddle Leaf Fig, proper nutrition is vital. Moderation is the key. Over-fertilizing and under-fertilizing are both bad for this plant. The first step in ensuring your prized plant will get off to a healthy and lush start is to purchase one from a reputable and well-respected seller. Plantz.com will ensure your plant is fully sated at the time of purchase and will not require further nourishment for approximately six months. After those six months have passed, a complete fertilizer created for indoor plants is required. Plantz.com provides high-quality fertilizers for indoor plants like Dyna-Gro Plant Nutrition. After twelve months have elapsed since purchase (or six months after your first feeding), quarterly feedings will maintain the glory of your fiddle leaf fig. Keep an eye out for those new leaves – if they are coming in yellow, your plant may need supplemental nutrition.
Healthy soil and roots will help ensure a healthy houseplant. In order to keep healthy roots and soil, make sure your plant receives the right amount of water. Too much water may lead to root rot, while not enough watering will lead to a sad, droopy plant. Take the guesswork out of watering by using the PlantAssure Kit from Plantz.com. If you have further questions about watering your Fiddle Leaf Fig, check out the Plantz.com Watering Guide.
Fertilizing for Location, Season, and Growth
Sunlight is an important factor to consider for Fiddle Leaf Figs. Ensuring your plant has the proper nutrients, water, and sunlight during all four seasons will keep your showstopper plant thriving. For locations that are prone to drastic changes in seasons, it is crucial to find a way to provide sunlight for your plant. One way to help your plants get the sunlight they need is to clean the leaves. The leaves absorb sunlight for photosynthesis. Keeping them clean allows the leaves to absorb as much sunlight as possible given their location. Also, depending on location and sunlight conditions, your Ficus lyrata may need supplemental nutrition. Porch plants in the south may burn through nutrients faster than indoor plants in the north. Keeping an eye on new leaves for yellowing or prevalent veins will be key to diagnosing the nutrition requirements of your plant.
Plantz.com is your one-stop shop for all of your Fiddle Leaf needs. From planters to care and maintenance information, we have the answers to all of your questions. Add a breath of fresh air to your space with a new Fiddle Leaf Fig from Plantz.com!