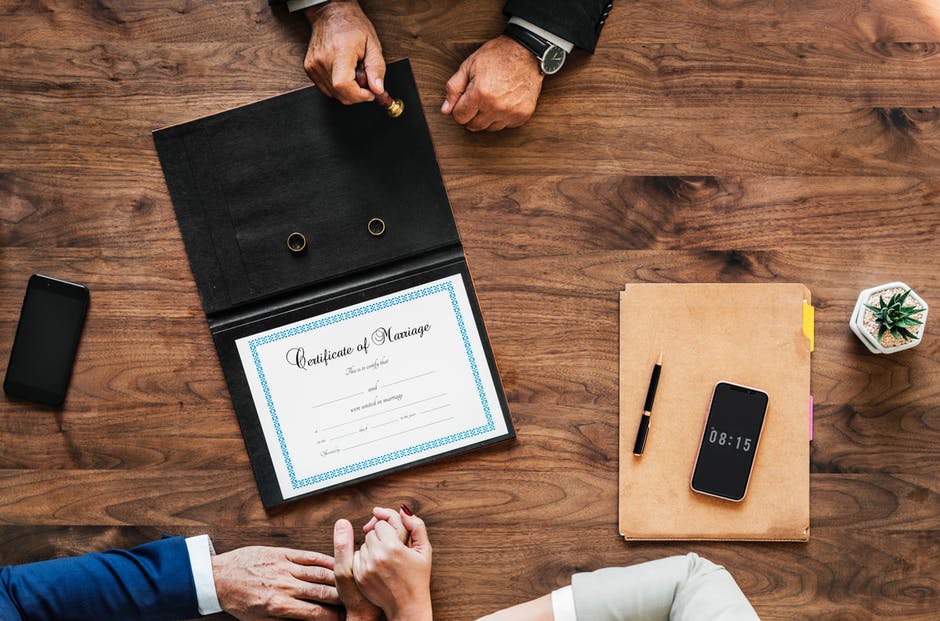 How to Get a Stock Certificate in Printed Form
Originally posted on https://www.exhibitindexes.com/blog/how-to-get-a-stock-certificate-in-printed-form/
Today, you've probably never seen a stock certificate, even if you play the stock market religiously.
Times have changed, and what was once a given with any stock trade has now become something that you have to seek out if you want it. As such, you will need to learn how to get a stock certificate if it's something that interests you.
Below we'll explore stock certificates, their benefits and how to get your hands on a printed version.
The Benefits of Getting a Stock Certificate in Printed Form
You should learn all you can about the issuance of stock certificates when you are trying to get one in printed form.
That way, you'll understand the benefits of getting a stock certificate and will decide which you'd like to keep for your records. Let's take a look at some of the common benefits of getting a printed stock certificate:
1. You'll Have Tangible Proof of Stock Ownership
A printed stock certificate removes all doubt about whether or not you own shares of a certain stock.
Because you'll have tangible proof, you'll also have a conscious idea of how you're investing in the market. This is similar to the way that people are more conscious of their spending when they use cash, as opposed to swiping a debit card.
A printed certificate makes the mental connection that the stock is real, rather than theoretical.
2. It Can Offer a Magnificent Keepsake
Stock certificates are usually artful and colorful in nature.
There was a time that people even used stock certificates as wallpaper to decorate their homes. Whether you decide to frame your stock certificate or just keep it in a laminated binder, the decorative aspect makes it worthwhile.
It can serve as a conversational piece in your home or a nice wall token to hang in your home office. Seeing the tangible reward of your wise investing and hard work hanging on your wall every day can add to your mindset, which can offer motivation that will help you invest even more.
3. The Certificate Might Help You in Legal Situations
Understanding the legal aspect of stock certificates will be incredibly helpful to you.
Even though we live in a digital world, everyone respects hard copies.
When you find yourself disputing a transaction in court or otherwise needing to prove ownership, you'll be glad that you took the time to acquire hard evidence. These certificates can be easily entered into court evidence without you having to worry about technological limitations.
4. A Printed Version Can Save You in a Pinch
There may come a time that you need to prove ownership of a stock, and will wat a printed certificate for backup, at the very least.
For instance, you may be meeting with a divorce mediator that needs to see all of the assets that you disclose. If your cell phone is acting up, or internet access is spotty for whatever reason, a stock certificate will be just what you need.
You don't have to get complex when seeking a printed version of your stock certificate. There are several stock certificate templates you can research that will get you the same result.
No matter what sort of stock certificate template you seek, you will be glad that you had a hard copy when you ever find yourself in a pinch. Print backups to be on the safe side.
5. The Physical Version Can Be Useful During the Estate Process
If you're like most investors, part of the reason you're acquiring wealth is so that you can pass it down to your children and grandchildren.
At the time of your passing, it can be difficult to appraise your assets if you don't have tangible proof. Having hard copies in your safety deposit box or at your lawyer's office simplifies and expedites the estate process, which is a huge stress-relief while your family members are grieving.
Include the information listed on your stock certificates in your will as well, and update this info whenever necessary.
How to Get a Stock Certificate
Now that you know all about the perks of having printed stock certificates handy, it's time to get your own. The tips below will teach you all about getting the printed stock certificates that you are looking for:
1. Research the Stock and Determine Which Ones You Want a Certificate For
Before you start looking into printed copies, make sure that you've chosen the right stocks.
Check into the performance of your portfolio and decide on which long-term investments are worth getting printed certificates. Once you decide on which stock certificates you want to print, you'll be able to relay accurate information with your order.
This way, you'll expedite the process of getting your hands on a printed certificate.
Now let's explore the outlets by which you can get these printed copies.
2. Touch Base With the Company to See if They Offer Printed Stock Certificates
The first place you will want to look if you're trying to get your hands on printed stock certificates is the company itself.
In most cases, you'll never get a printed stock certificate unless you ask. Since everything is digital and they're no longer absolutely necessary, many copies no longer issue printed certificates at all.
Getting your certificate straight from the source is the rarer, yet easier option, so check it out first before taking further steps.
3. Check With Your Online Trading Platform to See if You Can Print Stock Certificates Directly
If your online trading platform prints certificates you're in luck.
Many of these platforms offer a print option in your account dashboard. By simply exercising this option or activating this part of your account, you can print them from the comfort of your home.
Make sure that you use some quality paper that will hold up over time. If printing it at home is an option, you can often access an order from your trading platform that will get the certificate shipped to your doorstep.
From there, you might have to pay a fee and will likely be able to browse between options.
4. Talk to Your Stock Broker
If you have a broker, reach out to them to see if they can get you a stock certificate.
They can get you certificates that are either custom or semi-custom, to include all of the information that you need. In some situations, the broker can act as a go-between to get you certificates from the company even if they don't openly offer them.
You'll have a better idea of your options when you speak to your stockbroker.
5. Research the Third-Party Firm
In most situations, there's a third-party firm than handled your stock transfer when the transaction went through.
If you're not sure who to reach out to, you can generally find the name and contact info of the transfer agent by taking a peek at the annual report for the stock. Since the transfer agent is the person or entity that made the transaction go through in the first place, they'll definitely be able to help you obtain a certificate.
With these options in mind, you need to make sure that you can handle the business end of getting your stock certificate.
6. Confirm and Pay the Fees to Get Your Printed Stock Certificate
Be sure to look into the cost of printing your stock certificate when you're ready to get a copy.
Whenever you order a certificate or print your own, there will generally be a fee that goes with it. Make sure you're aware of the fee before requesting the stock certificate.
Also, keep the differences in cost in mind as you weigh the different outlets for getting a stock certificate.
7. Double-Check Your Printed Stock Certificate Once You Get It
Make sure that your stock certificate is properly filled out once you get a copy.
Check these details as soon as you have the printed stock certificate in your hand. It should have information such as the name of the company, your name or your business' title, the exact amount of shares, an official seal, the issuer's signature, and a unique certificate number.
Double-check these details and compare them with your other record to see if there are any inaccuracies or omissions. Further, ensure that all names and titles are spelled currently and that there are no typos or unclear details.
Use Your Printed Stock Certificate Accordingly
Now that you know how to get your hands on your stock certificate, it's important that you use them properly. Consider these tips so that you know where to get started:
1. Store Them For Your Records
Take the time to store your stock certificate so you have access to it whenever you need it.
Since you're taking the time to print your stock certificate, hold onto them for your records. Be sure that you store your certificates somewhere safe that won't leave them subject to damage.
If you're keeping the certificate in a binder, only use high-quality, airtight folders or sleeves. Keep them organized in a way that is easy to retrieve as well.
Some people choose to keep the certificates in a filing cabinet, safety deposit box, or other more secure forms of storage. When you explore your storage options you'll be able to keep the certificate at its best.
2. Frame Your Stock Certificate or Use Them as a Decorative Fixture
If you are interested in the artistic aspect of your stock certificate, you will want to plan to get it framed.
When you order the certificate, be mindful of its exact dimensions so that you can find a frame that is best for it. These sorts of frames are usually bold or solid in color.
Be sure that you pick out a stock certificate frame that is also made with quality materials. Choose a quality glass so that you are protecting the certificate underneath it.
3. Use Your Stock Certificate as Capital
Aside from storage and decoration, you will also need to be ready to actually use the stock certificate if called upon.
Be ready to present your certificate upon request to make sure that you can facilitate a transaction. Many people use shares as starting capital whenever it's time to open a new trading account.
When this happens, a print certificate comes in handy because you will do so by first putting it in the mail. The transaction will move forward once the certificate is received and verified.
If this is the route you are choosing, bear in mind that the accountholder's name generally will have to match the one found on the stock certificate.
Make the Most of Your Printed Stock Certificates
If you are trying to figure out how to get a stock certificate, these tips will help you out a great deal.
While times have changed and companies aren't using stock certificates as often, you can still get one printed when necessary. You can get the most out of your stocks by doing so and can use the points above to help you get started.
We'd love to help you out if you're trying to get your hands on stock certificates. We understand the ins and outs of these certificates and can help you with any sort of print work that you need.
Our company offers a great range of services that'll be useful to you.
Take the time to contact us when you want to learn more about stock certificates.