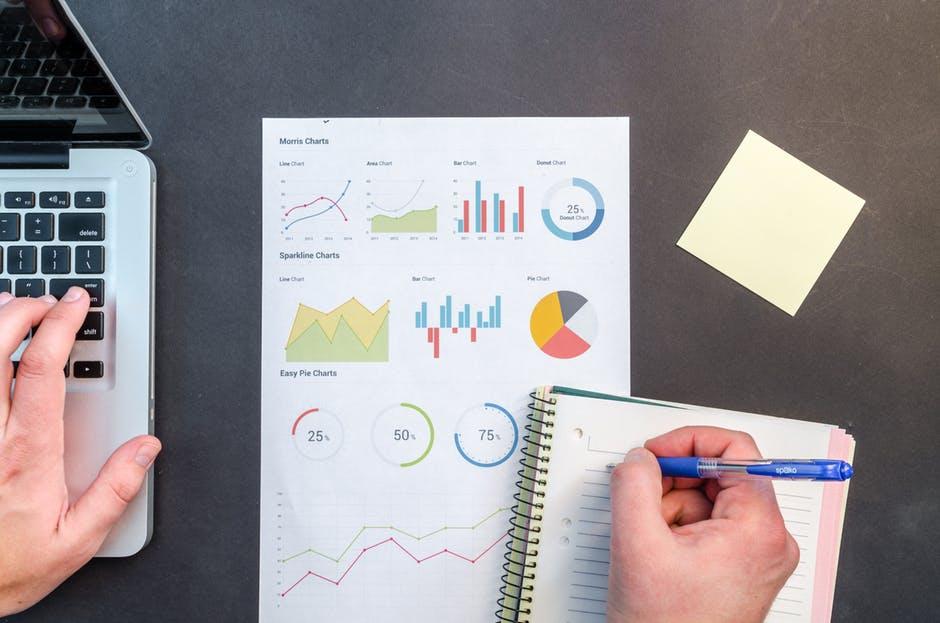 How to Get a Business Line of Credit: The Step by Step Guide
Originally posted on https://budgetandinvest.com/2019/11/07/how-to-get-a-business-line-of-credit-the-step-by-step-guide/
Applying for a business line of credit may seem like a tedious process, but we are here to tell you it's not. Before applying you should know what information is required and what types of business lines of credit are out there. We have created a detailed guide to inform you about this type of financing and to help you get the best line of credit for your business. Keep reading the guide below to become familiar with how to get a business line of credit.
What is a Business Line of Credit?
A business line of credit is a loan taken out for your business.
This loan can help with unexpected cash gaps or when you would like to take advantage of investments and opportunities that arise.
Don't feel as if you're the only business taking out a business line of business credit. This type of loan is one of the three most popular financial options taken out for businesses.
How to Get a Business Line of Credit
Many factors go into applying and getting your line of credit. You must first gather the information that you will need to apply and then start looking into what type of plan you want. Also knowing the institution you will be borrowing from is an important detail.
We know this seems like a lot, but we are here to help. The first thing you will need to do is review your information.
The First Step – Reviewing Your Documents and Gathering Information
Before applying for a business line of credit you will need to know your personal financial history and credit score. This information is a big part of the application and you shouldn't begin applying without knowing this.
These are the foundation of your application and gathering them beforehand will make the process faster.
Credit Score
Like taking any financial loan out, the lender will look at your credit score. Your credit score will be a big deciding factor on your business line of credit. The higher your score, the more likely you will be approved.
680 and higher is a good range when it comes to getting a line of credit. If your score is below this don't worry, you can try to be approved at online lenders but for a higher interest rate.
Business Finances
Lenders will also want to see the monthly and yearly revenue of your business when you apply. They will ask for income statements and a trajectory of your revenue over a certain period.
Most lenders will ask for at least one year of bank statements. Others will ask for at least 3 months, but we suggest having a full year prepared. This information is as important as your credit score when it comes to getting approved.
Ideally, lenders will see your growth in sales from month to month. This growth will give lenders an insight into your business' model and show them how you manage and run the show.
You should also have a record of your P&L sheet, cash flow, and balance sheet. The more information you have the better. Providing this financial information can help boost your credit line.
History of Your Business
Lenders will ask how long your business has been running. Financial institutions look for a business that has been established for at least two years.
Now, how to get a business line of credit for a new business younger than 12 months?  If you're a fairly new business (younger than two years) then an online lender may be where you want to apply. Banks and credit unions usually don't approve a business line of credit for anything younger than two years.
Be Prepared to Submit Personal Information 
In addition to your credit score, more personal information will be required. Have your social security, criminal record, and education history handy.
If There Is a Co-Owner 
If there is a co-owner for your business they must also submit their personal information. If you own more than 50 percent, then you are the primary owner and do not have to submit any information other than your own.
Have Debt? 
If you have debt you will have to provide a debt schedule. This is a history of your business' outstanding loans and credit. A payment schedule on when these debts are expected to be paid will also be required.
Research and Compare Options
You have your personal information sorted out and business information handy, now it's time to begin looking at options. Many financial institutions offer a business line of credit, but which one is right for you?
The answer to this is different for every owner because it depends on what you want in a loan.
There are two types of a business line of credit, short repayment and long repayment.
Short Repayment
Short repayment plans are paid back within 6 to 12 months. These are ideal for the business owner that wants to pay off the loan fast and save on interest.
Online lenders can be ideal for short repayment plans. They are great for applying and getting approved fast. Also, your funds will be accessible at any time.
Long Repayment
If you're looking to pay back the loan in more than 12 months, then a long repayment plan is ideal. This will also provide lower monthly payments than a short-term repayment.
A traditional bank or credit union would be ideal for this repayment plan. They will work with you and provide any assistance you will need in person.
Online Lender or Financial Institution
We have talked about taking out a business line of credit at a physical financial institution and from an online lender. You're probably wondering the difference is between the two.
An online lender is perfect for someone with a low credit score or if you don't want a long application process. Usually online applications are faster than traditional banks.
Usually, a decision from an online lender takes one or two business days. The downside to this option is that interest rates are typically higher than banks.
You can go to a local credit union or bank to apply for a business line of credit. Credit unions will offer you the best APR but you need to be a member.
The downsides to going to a physical bank or credit union is that the application process can take up to a week. Also, the ease of use isn't as great as an online lender. You will have to work around their limited hours, limited ATM locations, and limited app use.
Now it's Time to Check the Requirements
You know what type of payment plan you want and where you will be taking the loan out. Now it's time to know the terms and conditions of that loan.
These vary between each lender, whether they are online or a physical financial institution. You should know the minimum requirements before applying. This will include your credit score and the age of your business.
If you apply and don't meet the minimum requirements, then you will most likely be denied.
Be Aware of Fees
Before taking out your business line of credit you should be aware of all lender fees.
Your APR is included within these fees. You should know what your APR is before applying. If one APR seems too high it doesn't hurt to shop around and see who offers the lowest one.
Other fees you should be aware of are:
Withdraw Fees – This is when you're charged whenever money is taken out of your lender or bank line of credit. This fee can be anywhere from 15 to 35 dollars.
Termination Fees – If you decide to cancel your line of credit before the full time of your loan a small fee may be charged.
Processing Fees – Depending on how fast you want your money, it may cost you. An example of this would be a wire transfer, it gets to you fast but there might be a fee.
Late Fees – Like with any loan, late fees are something you should watch out for. If your monthly payment is late, a fee will be applied to your statement.
Knowing these fees will help you to know what lenders are the best option for you and your business.
Gather Your Information and Apply
Congrats, you are now a pro on how to get a business line of credit.
You have a detailed list of what personal and business information is expected for your application. Use this guide to help get organized and to be informed of each type of repayment plan. Now it's time to begin researching what loan is best for your business and what institution will be financing you.
If you need more financial information, be sure to check out our blog.