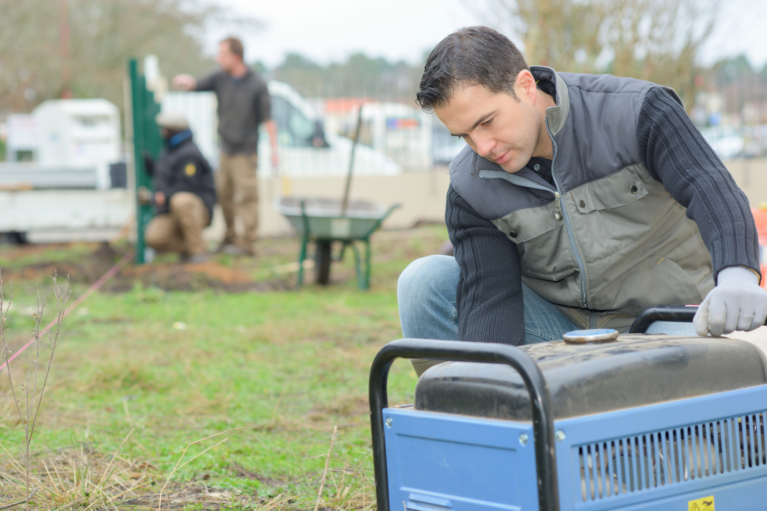 How to Find a Portable Diesel Generator for Sale Near You
Photo from csdieselgenerators
Originally Posted On: How to Find a Portable Diesel Generator for Sale Near You – (csdieselgenerators.com)
How to find a portable diesel generator for sale is easier than most business people think. But it first requires an understanding of the equipment. In this article, we are not discussing the small generator that you throw on the back of a pickup truck for an evening tailgate party at a sports event.
This article will address large generators that are trailer mountable and towable. These are too big for home use and can crank out enough power to keep a business functional during the worst of storms or outages.
In other words, we'll cover how to find an industrial-sized diesel generator for sale. You can learn where to find, how to choose, and the benefits of purchasing a portable diesel generator. Read on to learn more.
Portable Diesel Generator for Sale
Click here for some tips on how to choose and obtain the right generator for your needs.
There are several key features to consider when buying a generator. These would include fuel options like gas, diesel, propane, and solar. In this article, we are strictly looking at diesel.
Other factors include whether the machine is certified or has a warranty.
The below is a list of the most common variables needing consideration before purchasing a portable diesel generator.
Runtime
The runtime or fuel tank size is a key consideration. If your fuel tank can handle 100% of your electrical load for 6-hours, deciding to use only 50% of the load can extend electricity use to 12-hours. The power output or running wattage also impacts the runtime.
Power Output
The engine's horsepower impacts the power output. Most portable systems generate 2kW-10+kW. The machine's fuel efficiency also makes a difference in the power output.
Safety Features
Consideration of safety features might include a maintenance-free alternator, voltage regulator, or low oil shutdown mechanism. By shutting down the system when the oil levels drop, the engine is spared from burning up.
Decibel Ratings
The amount of noise the system produces is measured between 57-100 dBA during operation. Most of the equipment operates around 65dBA-70dBA. Pricing increases with a decrease in noise.
Desirable Features
Many businesses have to address EPA tier 4 emission standards. The portability of the equipment in the form of handles and wheels. The equipment has an electric start. And a professional grade of thick steel for the housing.
Control Panel
For operations, the operator might require the control panel to have a voltage meter, circuit breakers, oil and fuel levels, and outlets.
Where to Find a Portable Diesel Generator
A google search may not be efficient to find a portable diesel generator, as some companies advertise more equipment than what they own. This means that the equipment featured on some websites might not be in their inventory and require extra time to relocate for the sale.
The solution is finding reputable companies that only promote the actual portable diesel generators they own.
How to Choose a Portable Diesel Generator
The key determining factor is how the generator will be used during an outage. If your business is a restaurant, you'll have to determine if you will power only the refrigeration equipment to save the food, or if you will also light the seating area so your customers can continue dining uninterrupted.
Businesses that use large electrical equipment on location have a different set of expectations than the company that only needs to provide lights on a job site. In all cases, the amount of wattage required during an outage or on location will determine the size of the generator.
Portable Diesel Generator Benefits
The obvious benefit of a generator is keeping the lights on. However, a portable diesel generator delivers more benefits worth considering than other types of generators.
Efficient
Efficiency shows up in fewer repairs and strong operations regardless of changing seasons or those extreme weather days. Diesel generators can withstand the extreme cold, keeping your lights on in the middle of winter storms.
Also, companies that use diesel generators spend less on fuel regardless of how many operational days the generator sees. There is also less wear and tear on the system since diesel engines work consistently during use, never having to strain with changing circumstances.
Strong Power Output
Let's say you have a business facility that requires 1kWh of power to keep 1,000 watts of lights operating for an hour. Most portable diesel generators produce five times that amount of power, guaranteeing that your operations will continue as usual during an outage.
The little amount of energy a natural gas generator can produce is minuscule in comparison. This means that diesel's greatest benefit is not having to worry about limitations on the power being supplied to workers.
There are several online calculators and educational sites that help determine your electrical use.
Low Noise Level
The latest diesel engines operate at a much lower noise level than the old predecessors. Due to the increased efficiencies mentioned above, the engines require less power to consistently deliver electricity, thereby running at a much quieter level than in the past.
Long Run Time
Diesel engines have a much longer run time than gasoline engines, keeping your business open for longer periods of time.
Lower Operating Costs
One of the biggest costs that eat into a company's budget with a gas-powered generator is maintenance. For instance, the regular replacement of spark plugs makes sure the engine fires every time it's needed. The benefit of the diesel engine is that it doesn't have spark plugs to maintain.
Diesel engines were made more efficient and require less fuel to operate. When business continuity is critical, diesel will let you sleep at night knowing the engine will operate properly whenever it's needed.
Safe
Gasoline-powered generators need constant refueling, exposing the company to a highly flammable substance often. This is disconcerting when a sixth of business fires are related to electrical distribution. Diesel engines require less fuel to operate and diesel fuel is less flammable than gasoline, making it a safer choice for the business.
Time to Take Action
It's time to look for a portable diesel generator for sale and reap the benefits. Based on the above information, you're qualified to find the right solution.
Take advantage of these benefits by contacting a company that sells new and used Caterpillar, Cummins, Kohler, and other top brands of industrial and business portable diesel generators. Central States Diesel Generators has over 30 years of experience and they'll be able to answer your questions.