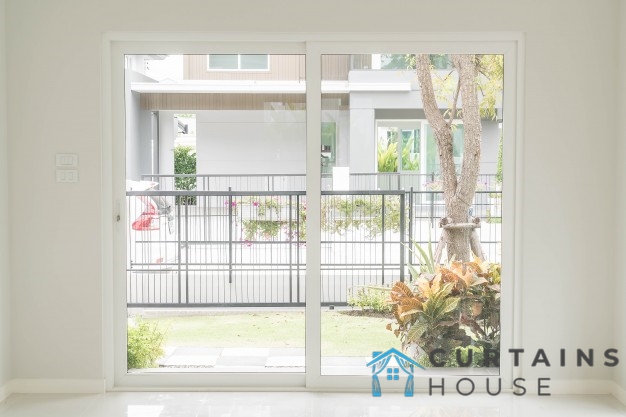 How To Decide Between Curtains And Blinds
Window curtains and blinds in Singapore have an important place in all homes and has more benefits than just covering windows. They are quite significant to the aesthetic appeal of any home. If you cannot decide between choosing curtains or blinds, Curtains House Singapore could shed some light.
POPULAR TYPES OF CURTAINS AND BLINDS
First off, get to know the different types of curtains and blinds to have an idea what you might like for your home. After which, a design consultation with our curtains and blinds specialist, would then be able to work with you if they are the best choices. what could work better for your home aesthetic.
Curtains
Curtains come in different fabric thickness and are usually classified under Day Curtain, Night Curtain or Blackout Curtains. They can also be sewn in different ways to create folds in the curtains to give off a unique look that complements your home design and decorates your window.
Box Pleat Curtains
Rod Pocket (Cased Heading) Curtains
Pinch Pleat Curtains
Eyelet Curtains
Tailored Pleat Curtains
Tab Top Curtains
Blinds
Roller blinds are minimalistic in style and design, requires low maintenance and is liked for its compact design. Its simple design would fit in most homes but do not particularly stand out as a statement piece. It serves a more practical function than aesthetic.
Korean blinds meet both aesthetic and functional purposes. You can roll it down like a usual roller blind, but its second layer can also be rolled down to reveal slats in between the folds that let in light. Think of it like a Venetian blind but you can control the width of the slats to allow as little or a lot of light.
Venetian blinds prove popular with most homeowners for its versatile design. It is also light weight, easy to use, clean and maintain.
Light or privacy can be controlled by opening the slats at an angle. Unlike Korean blinds, their movements are fixed, and not adjustable by width or length of the slats.
Roman blinds work like roller blinds but its unique feature is folding up into itself when pulled open. Roman blinds are normally chosen to create illusion of more space and light. If you are looking for the perfect middle ground between a curtain or a blind, Roman blinds are the way to go.
Curtains House Singapore custom-makes curtains after you have picked your choice of fabric, sewing pattern, detachable curtain hooks or sewn-in hooks and more, at affordable direct contractor prices.
Blinds are also custom-measured against your window to ensure the perfect fit.
We also help with the full installation of any curtains and blinds for FREE.
FACTORS THAT DECIDE CURTAINS OR BLINDS
Primarily, the main purpose of curtains and blinds is to block out light, heat and privacy invasion. Curtains are primarily made from large, thick fabrics.
Blinds, on the other hand, are made from materials such as fabric, plastic, metal or wood (natural or synthetic). To understand whether curtains or blinds are the best fit for you, there are a number of things to look out for that can help you decide between curtains or blinds.
INTERIOR DESIGN
Are you interested in either a colloquial, Scandinavian, contemporary theme or even a wooden or futuristic theme?
Both curtains and blinds can be one of the statement pieces in your house, or be colour matched to blend into the home's interior.
Curtains can give a sense of cosiness to a space because of its flowing nature with a wide range of fabrics, textures and colours.
Blinds infuse a sense of space with its structural and compact design. Additionally, they do blend more readily with the architectural design of a room than a curtain could. More so, they generally do require lesser space than curtains and provide a more geometric and contemporary appeal to the space.
• Living Room Windows
Depending on the size of your living room windows, however, choosing curtains or blinds can be trickier. Living room curtains are more popularly used in windows that are not too wide, or if there are other furnishing or carpentry to go along with it. Living room blinds are better with long windows of shorter height.
• Bedroom Windows
Most people would choose to install curtains in their bedroom because this soft furnishing sets a relaxing mood that is needed for your primary sleeping quarters.
Some people may prefer blinds because it fits better with their interior design concept in general. Or simply perhaps it requires less maintenance and cleaning to prevent dust from accumulating in their peaceful sanctuary.
• Kitchen Windows
Singaporean homes do not generally install curtains or blinds in their apartments. However, some landed properties may have windows that look out into the garden or out into the street. As such, some may prefer to have roller blinds installed for some privacy or to reduce harsh sunlight from glaring in.
LIGHT CONTROL
Blinds can be just as effective as curtains to provide total blackout. The only difference between blinds and curtains in this regard is that blinds have more control the amount of light you want streaming in.
Blinds, especially Korean blinds, can be adjusted by its slats to reveal as little or as much light you prefer. Blinds can also be opened up fully.
Whereas with curtains, you only have the choice of opening it slightly, to one side, or all the way, so there is no even distribution of lights like with blinds.
FUNCTIONALITY
For your curtains or blinds to last a longer time, high quality fabrics or thicker materials should be chosen to stand the test of time. Fabrics that repel dust and does not get stained easily would be ideal. Curtains and blinds can last you up to 20 years with good maintenance.
However, blinds may last longer than curtain fabric because unlike curtains which can get eaten by insects, discoloured by stains, mouldy from humidity, or fades in colour from being bleached by UV rays frequently, most blinds only need basic maintenance to last longer.
However, some window blinds which are made from thinner fabrics can also face colour bleaching from the sun. Blinds made from wood can also warp over time from humidity. PVC material could also discolour over time and can remained bent when damage.
Do you have the time to deep clean your home occasionally, or do you want hassle-free life?
Blinds, especially roller blinds are much easier to clean than curtains. Blinds with slats may gather dust more readily, but they can be cleaned easily with a vacuum cleaner or wiped down quickly. Curtains usually need to be dismounted and then washed.
The thicker the curtain fabric, the more challenging and or strenuous washing a curtain is likely to be. It might also cost more if the curtain material is more delicate and needs to be dry cleaned. Generally, curtains dont have to be washed so frequently either since it requires some tension in its fabric to maintain its elegant folds.
Do you have health concerns for you or for your children – allergies (rhinitis)?
Within kitchen spaces, and bathrooms, blinds are less likely to absorb moisture and odours generated from steam-cooking or frying, than curtains are. Also, some blinds consist of materials which are resistant to dampness. Overall, these qualities make them less prone to breeding bacteria, harbouring nauseating smells, and aiding the spread of infections. However, curtains, primarily made of fabric, are more susceptible to breeding various harmful bacteria, within such spaces if they are not cleaned regularly.
OBSTRUCTION
Do you need the space around your window frame(s)?
Are there any power sockets or light switches you may need to access near the window? Curtains when installed will extend beyond the window frame, and it will be bothersome having to reach around the curtain to access them. Appliances, storage or equipment that needs to be used frequently around the window area may be obstructed by the curtains. However with blinds, it will pose little hindrance.
CHILD-SAFETY
Do children live at your house?
In a house full of children, blinds are indeed a better option as they are measured by how large the window is, whereas, curtains extend beyond the window frame dimensions. As such, it makes it easy to be grabbed by children.
Blinds are also less likely to be stained with curious, unwashed hands. However, some blinds (slatted) do consist of sharp edges and wraparound cords which are potentially hazardous to taller children.
Concerning children, curtains may be a safer option even though they are more likely to be stained and tugged by the children.
COMPLIANCE WITH SMART HOME TECHNOLOGY
Do you intend to operate your window curtains with Smart Home Technology?
Presently (2020), both curtains and blinds can be made compliant with smart home technology, blinds which are already integrated with smart home technology do provide more safety for children as they can be programmed to make them out of the reach of children until their bedtime.
Additionally, these blinds can also be programmed to open and close at set times and they usually come without cords or strings (potentially hazardous especially for kids). It should be noted that this smart home technology, enables such blinds (and curtains) to be operational from a mobile phone app.
INSULATION
Blinds and curtains work well in blocking out harsh light and heat from entering your home. This can translate to proven energy savings as your air conditioner does not have to work harder to cool a hot room. Your home can also maintain being cool when it is scorching outside.
Do note that darker window coverings retain more heat than their lighter counterparts.
Thick and layered window curtains have an absorbent quality because of its fabric, that could muffle sounds from the street more effectively than window blinds.
More so, during windy days, blinds like Vertical blinds or light Roller blinds would flutter or billow and that would cause some rattling or shuffling noises. This would defeat the aim of the blinds acting as sound insulators.
AFFORDABILITY
What is your budget?
There are varied opinions concerning the affordability of blinds in comparison to that of curtains. While some suggest that blinds are more expensive than curtains whereas, others consider blinds to be more affordable than curtains especially luxury ones made from fabrics such as velvet, silk, and premium lace.
Curtains House Singapore has a few tips on choosing curtains and blinds, and also on how to save money when buying them. Curtains House Singapore also has price packages that satisfy the regular needs of HDB BTO homeowner. We have special bundle offers depending on the type of housing unit you own, and our curtain specialist can help advise on that.
In essence, it is easier to decide between curtains or blinds by making a list of all these deciding factors, and prioritising them based on what is more important to you. This way, it would be easier to know where you would prefer to invest in and then see if either curtains or blinds fulfil these important points.