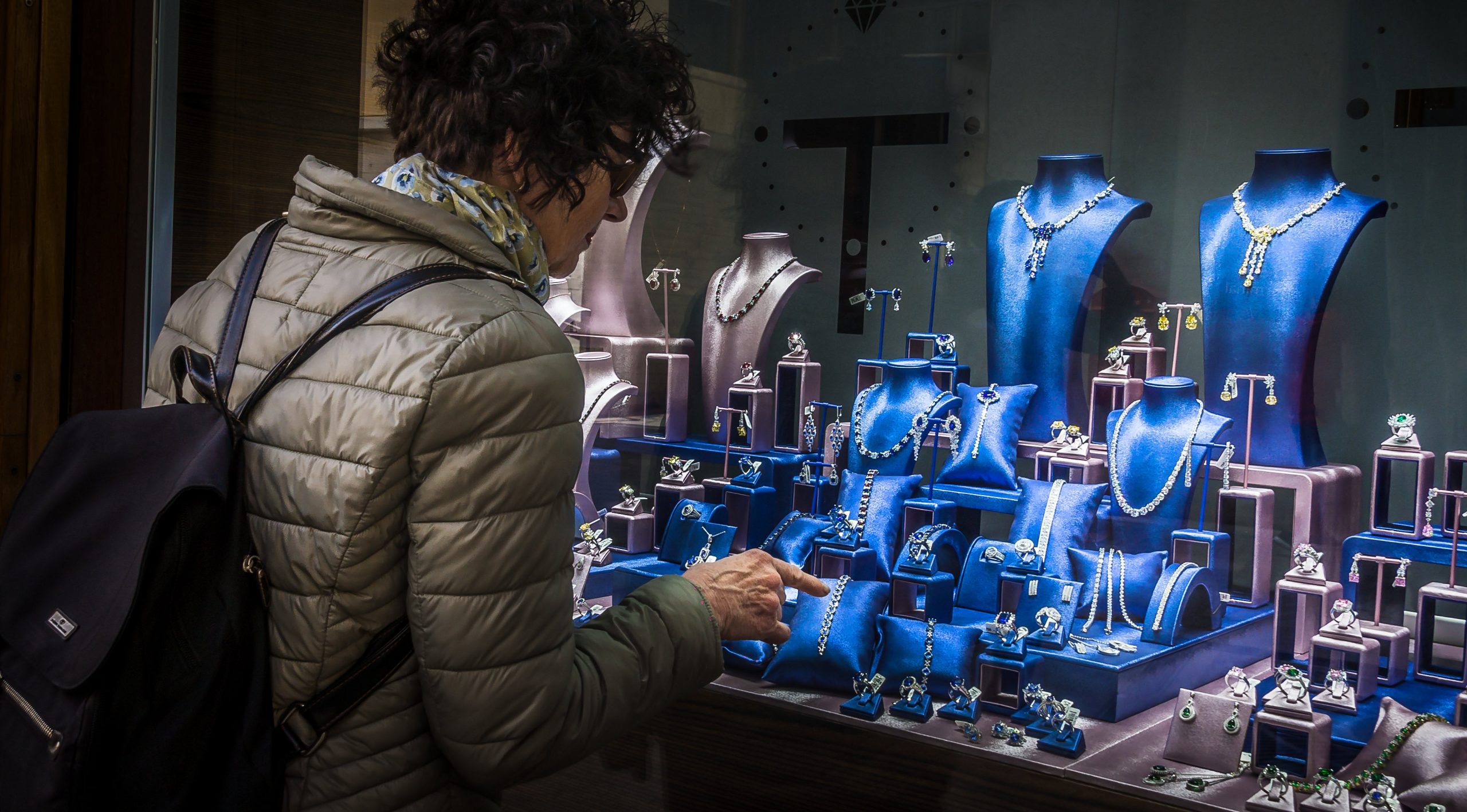 A Guide to the Best Jewelry Stores in Houston
Photo from Pixabay
Originally Posted On: https://diamondexpert.com/diamond-reviews/best-jewelry-stores-in-houston/
Houston is a city with a lot going for it. Famous for its musical history and relation to the U.S. space program, it's a city with a lot of energy. One little-known fact about it is that it's a fantastic city to pick up some good quality diamond jewelry in. In fact, you'll be able to find some of the best diamond jewelry available on the market today.
I've done my research into the jewelry scene in Houston, and have developed a list of the best jewelry stores in Houston that you can purchase from. I've based my selection criteria on the quality of products, the range of services, reviews, and other benefits offered (such as proper diamond certification). Let's begin exploring the best jewelry stores in Houston.
Whiteflash
Inter-Continental Jewelers
Houston Diamonds
Diamond Exchange Houston
Reiner's Fine Jewelry
1. Whiteflash
2150 Town Square Pl #330, Sugar Land, Houston, TX 77479
Whiteflash is one of the very best diamond jewelry retailers in operation right now. They're one of my favorites and, while they predominantly work online, they have a physical jewelry store in Houston.
The first thing that will impress you is the range of designer engagement rings from luxury designers they have available. The second thing? The quality of the diamonds they have. Their in-house collection, A CUT ABOVE®, are some of the finest diamonds I've ever seen, with light performance capabilities (provided by the highest quality cuts) that will dazzle you. And their collection of Super Ideal Cut diamonds is one of the biggest on the market. They also have the single best diamond trade up policy available.
If you're looking for a company based in Houston that has the best service, the best diamonds and the biggest selection of designer engagement then Whiteflash is the place to visit.
In addition they have recently taken their diamond cutting prowess to lab diamonds. These diamonds are perfect for shoppers looking to avoid the high cost of natural diamonds while getting maximum fire and brilliance.
You should explore my review of Whiteflash here, their A CUT ABOVE® Diamonds, and their plethora of 5 star reviews on Google.
2. Inter-Continental Jewelers
6222 Richmond Ave #570, Houston, TX 77057
Inter-Continental Jewelers is another big name in the Houston Jewelry scene. My favorite thing about their offering is the ability to create your own ring, customizing it with options you control, which comes from their commitment to "if you can dream it, we can create it for you." This dedication towards bespoke creations is something which really sets a good jeweler apart. And the good thing about this? Because they craft each of their pieces on-site, they can offer bespoke items with up to 70% off of retail price.
They also offer wholesale jewelry purchasing and the ability to trade in any current diamonds you own.
3. Houston Diamonds
5727 Westheimer Rd Unit H, Houston, TX 77057
If you're looking for some of the best overall design quality, Houston Diamonds is a great place.
What this means is you're not only getting a beautiful piece of diamond jewelry, but also a piece that is durable and will last a very long time. Going towards this is their repair services, which includes:
Re-sizing
Soldering
Polishing
Bead restringing
General maintenance
And as if that wasn't enough, they also provide some of the best customer service. In fact, you should look at some of their reviews on Google which are pretty solid across the board.
They're also a great place for other types of luxury gifts, offering not only rings and necklaces, but also watches and estate jewelry as well.
4. Diamond Exchange Houston
4306 Yoakum Blvd #305 A Houston, Texas 77006
If you're looking for ultimate affordability (but lower quality), Diamond Exchange Houston is the place to go. This is because Diamond Exchange Houston offers wholesale diamonds at wholesale prices, which is perfect for anyone looking to save a little money or stick to a strict budget.
The main thrust of their offering is their engagement rings, which are high-quality and well-designed. And the range? Seemingly unending. But if you want something more bespoke, like Houston Diamonds, Diamond Exchange Houston also offers customization.
There are also loose diamonds on offer, which if you think in terms of purchasing wholesale may mean you can get several diamonds for a very good price.
5. Reiner's Fine Jewelry
2210 Westheimer Rd. Houston, TX 77098
Reiner's Fine Jewelry occupies a very esteemed place within the Houston jewelry scene, as they've been in operation for almost 100 years. And they've used all of that time to learn what it takes to sell diamonds like absolute pros.
They're a family-owned business that excels in customer service like many others don't. Dedicated to providing the best care and attention, what you'll experience when buying from Reiner's Fine Jewelry is second to none.
They don't only offer things like rings and necklaces, but also have certified watchmakers and technicians within their ranks who provide wider services and keep your jewelry in good quality. This wide variety of services, combined with their attention to detail and world-class customer service, truly sets Reiner's Fine Jewelry apart.
6. Jewelry Depot Houston
6222 Richmond Ave #100, Houston TX 77057
One of my biggest recommendations for either first-time buyers or seasoned diamond lovers is sticking to the guidance of the Four Cs. Jewelry Depot Houston is the place that sticks to the Four Cs through picking the best of color, clarity, cut and carat above everyone else.
First of all, you'll be able to choose your items through your preferred metal type and color. After that, cut options are offered in a wide variety of designs. The stand-out advantage for me is its offering of conflict-free diamonds, which means the natural diamonds you buy are fully ethical in their production.
The designs they have are undeniably stunning, with some of the most unique pieces I've ever seen that have a shine and sparkle that are breathtaking. Ultimately, it is a place that anyone can rely on for an enjoyable diamond-purchasing experience.
What Should A Good Jeweler Offer?
A good jeweler needs to offer several things in order to be trustworthy, such as:
Diamond certification
A wide range of designs
Obviously high-quality products
Fantastic customer service
Great guarantees
Great return policy
Great trade up policy
They also need to offer their knowledge and advice to customers, alongside a dedication to providing specific care services that will keep your jewelry in good condition.
What To Look For In Diamond Jewelry?
Making the most of your diamond purchases is more than finding a brilliant diamond for a high price. In fact, it's not even that—it's about finding a brilliant diamond for the right price. And this takes time, effort, dedication, and above all, research.
So where do you find the information you need? Right here. On Diamond Expert, I've crafted reams and reams of knowledge on everything diamond, from how to find the right diamond online to how much engagement rings cost.
So explore the rest of the Diamond Expert site, but start in my Diamond Education section to get to grips with the basics of diamond knowledge.