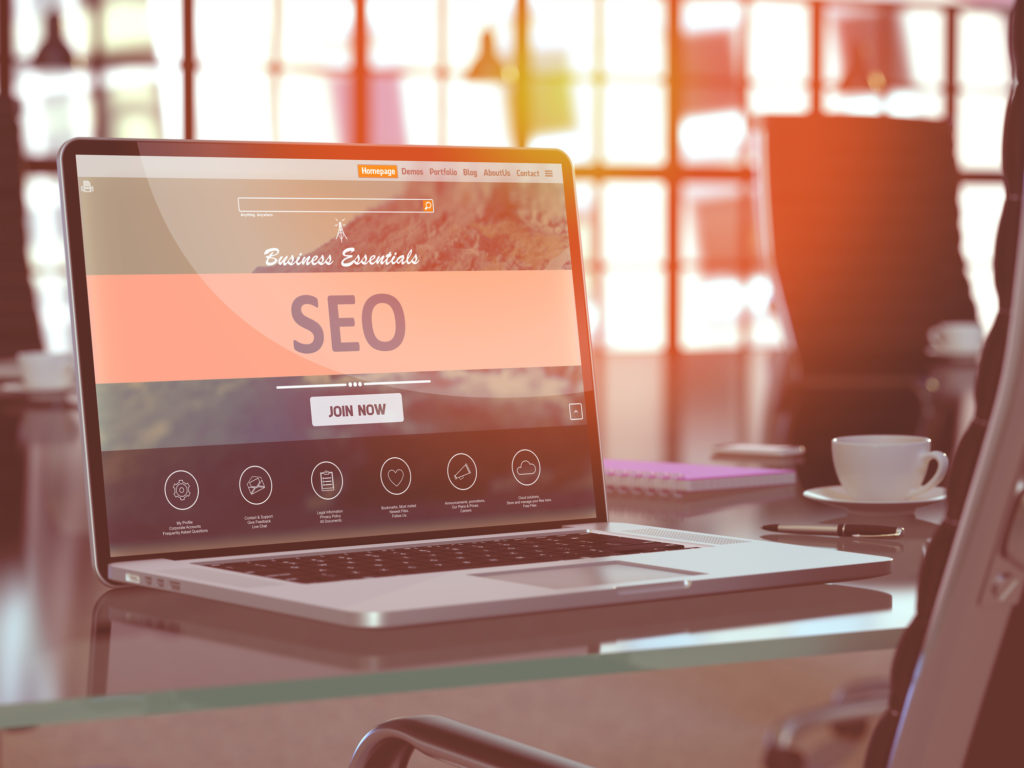 7 Important SEO Trends to Keep an Eye On
Photo from Adobe Stock
Originally Posted On: https://snapseo.ca/blog/search-engine-optimization/7-important-seo-trends-to-keep-an-eye-on/
Google makes between 500 and 600 changes to its search engine algorithm each year. Every time the algorithm changes, new search engine optimisation (SEO) trends pop up. If you're not following the latest SEO trends, your ranking could drop.
Instead, you can use organic SEO to boost your search engine rankings. Higher rankings will help you appear in front of more customers.
Then, you can generate more brand awareness, website traffic, leads, and sales in 2022.
With strong SEO rankings, you can set your entire digital marketing strategy up for success.
Here are seven SEO trends you'll need to keep an eye on this year. Following these trends will help you improve your rankings.
Get ahead of the competition with these seven search engine optimisation trends today!
Contents  hide 1. Core Web Vitals2. EAT3. Artificial Intelligence4. Image and Video Optimisation5. Voice Search6. Predictive Search7. Local Search ListingsBoost Your Rankings: 7 SEO Trends to Track in 2022
1. Core Web Vitals
Before following the rest of these SEO trends, take a look at your website.
Google wants to provide its users with the best possible online experience. If your site is slow or outdated, visitors will leave. As people leave your site, your bounce rate could begin to rise.
A high bounce rate will cause your search engine rankings to drop. Consumers might struggle to find your website during a search. Instead, they'll find your competitors at the top of a search engine results page (SERP).
In order to determine if you're offering a positive user experience, Google created its Core Web Vitals. The Core Web Vitals are a series of user-centric ranking factors. You can update your site following the Core Web Vitals to ensure a positive user experience.
For example, you can:
Set fixed dimensions on images
Limit embedded content and iframes
Preload custom web fonts
Use a content delivery service
Minify CSS and Javascript codes
Optimise images
Find better hosting
Use page caching
Eliminate unnecessary third-party scripts
Delete unwanted codes
Enable browser caching
As you update your website, make sure it's fast, secure, and mobile-friendly.
Google uses mobile-first indexing to determine search engine optimisation rankings. If your website isn't mobile-optimised, your ranking will drop.
Improving the user experience on your site can boost your clickthrough rate and dwell times. As these metrics rise, your rankings could, too. Then, you'll reach more people online through organic SEO.
2. EAT
EAT stands for expertise, authority, and trustworthiness. Consumers want to find brands they can trust. If they can trust your experience and expertise, they might decide to shop from your business.
You can demonstrate EAT within your content by:
Developing your personal brand
Generating high-quality backlinks
Telling your brand story
Adding author names and bios to your posts
Consider partnering with credible influencers in your niche industry as well. You can leverage their existing credibility to generate brand trust.
Otherwise, try sharing your content on other trusted platforms.
Use your content to demonstrate your experience and expertise. Consumers will have an easier time trusting you as a go-to resource. You could even become a thought leader within your industry.
3. Artificial Intelligence
As you begin following the latest SEO trends, don't forget to consider how Google's algorithm works.
The algorithm's machine learning abilities are continuing to grow. Google strives to better understand consumer wants and needs. For example, Google now looks for content that matches the user's search intent.
The user's search intent indicates what they expect to find during a search.
For example, they might want directions to your store. Perhaps they want to learn more about your product or service. Understanding the user's search intent can improve your content marketing strategy.
Make sure you're creating content that aligns with the user's search intent.
First, update your keyword research throughout the year. Look for long-term keywords that contain four or more words. Look for keywords phrased as questions, too.
Then, try answering the consumer's questions within your content. People will see you have the answers they're looking for. As you appeal to their search intent, your organic SEO rankings could rise.
4. Image and Video Optimisation
As you continue creating content for your search engine optimisation strategy, make sure to optimise your images. First, add your target keyword to the file name and image alt text.
Google now allows users to complete image searches to find products online. Optimising your images could help the photos on your site appear during a search.
Consider creating more video content this year, too. Videos are engaging and easy to consume. Optimise your video content by adding a transcript with each post.
5. Voice Search
As you explore the latest SEO trends, don't neglect voice search and featured snippets.
About 40.7% of all voice search answers come from featured snippets. Featured snippets appear at the top of SERPs. They're formatted as paragraphs, bullets, lists, and videos.
About 75% of voice search results rank in the top three for that query. Meanwhile, nearly 50% of people use voice for general web searches.
Formatting your content for featured snippets could help you appear for more voice searches.
6. Predictive Search
Remember, Google is improving its machine learning abilities to better understand consumers. It's also able to predict what consumers want. Google now adds predictive search results to SERPs to help improve the user experience.
Keep up-to-date with your keyword research to better understand your customers. Make sure you're creating high-quality content throughout the year, too.
Consider working with an experienced SEO agency. They can improve your entire digital marketing strategy. As your organic SEO rankings improve, you can generate more leads and sales to improve your ROI.
7. Local Search Listings
Don't neglect to create a local SEO marketing strategy as well. Local SEO will help you appear in front of nearby consumers.
First, make sure to use location-specific keywords within your content. Update your Google My Business listing as well. Consumers will have an easier time finding information about your business.
Request customer reviews throughout the year to further improve your listing.
Boost Your Rankings: 7 SEO Trends to Track in 2022
Improving your search engine rankings doesn't have to feel like a challenge. Instead, keep track of these SEO trends into the new year. Following the latest search engine optimisation trends can boost your rankings.
Then, you can reach more customers and generate more sales.
Need help improving your digital marketing strategy? We're here to help you grow.
Contact us today to get started.