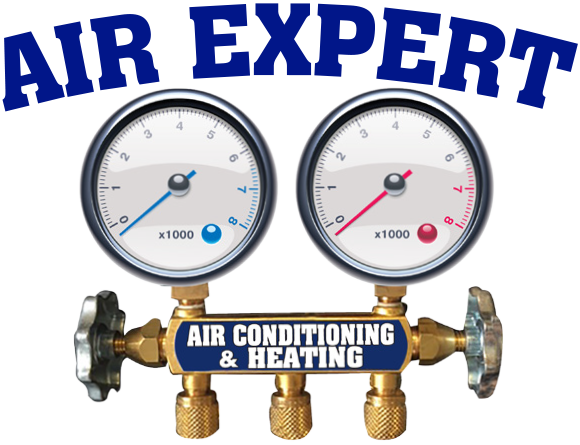 Air Expert Wants To Help You Improve The Indoor Air Quality In Your Home
Air Expert, family-owned and operated since 1993 and experts when it comes to your cooling and heating needs, wants to help you improve the indoor air quality in your home.
Houston, TX, September 27, 2021 — Air Expert, the family-owned and operated company since 1993 provides experts services when it comes to your cooling and heating needs. They are primarily a Residential Service and New Construction Company but also, they're experienced in light commercial service and installation. Whether you need HVAC replacement, maintenance, or a simple repair, Air Expert is available to serve you.
His founder, Loyd Haley, remains active in the day-to-day operations at his 92 after 68 years of experience in the area of Houston, Texas. So as you can see, they care about the needs of their community and treat all of their customers as their own families, and they understand what it's like to need HVAC repair in Texas, that's why they offer certified technicians at your home the same day you need them, being the best company for the job when your air conditioner stops working.
At Air Expert, they want to help you improve the indoor air quality of your home, offering to their customers: Indoor air quality evaluation, High-efficiency air cleaners, Electronic Air Cleaner, Fresh Air Exchangers, and Air Purifiers.
The company also offers services in three different areas:
Air Conditioning: Whether it is repair, installation or replacement, maintenance, emergency services, ductless AC, or zone control system.
Heating: Offering repair, installation, maintenance, heat pump (repair/ replacement/ installation or maintenance), furnace (repair/ replacement/ installation or maintenance), emergency services, an ductless heating.
Carrier Products – FAD Authorized Dealer: Save up to 56% on cooling costs and reduce heating costs by 1/3 while reducing the impact on our environment. Redefine your home comfort with the Infinity® System. This ultimate heating and cooling system by Carrier® features advanced technology, including occupancy-based temperature control and zoning capabilities, that allows you to customize more dimensions of your comfort than ever before. And, only with the new Infinity® System Control, you are truly able to unleash the power of this system and experience the highest level of home comfort.
Air Expert is an eco-green effort since in Houston, Texas the typical lifespan of an air conditioning condensing unit is about 12 years. If your A/C unit is over 10 years old or still utilizes the R22 ozone-depleting "Freon" refrigerant, they ask you to consider upgrading to new high efficient environmentally friendly equipment. At 10 years old the A/C unit will no longer have parts or labor warranties and equipment breakdowns are more frequent and expensive. New high-efficiency equipment will save on your energy costs and you will be helping the environment at the same time. If you think it, it is a Win-Win proposition. That's why Air Expert, recycles all old refrigerants and HVAC equipment/scrap.
At Air Expert, they know paying for air conditioning and heating repairs, installation, replacement, or maintenance can be a difficult decision. This is why they allow their customers the financing options with Greensky. They also offer several flexible options for financing your new Carrier system or product like: "No Interest if Paid in full in 12 Months" and "Reduced Rate 6.99% for 120 Months". That way you can invest in your home's comfort and have options when unexpected cooling and heating problems arise.
For more information visit https://airexpert.com/ and learn more about this ac contractor Houston, TX, and their top-quality ac services.
Contact Info:
Name: Optic Marketing Group
Organization: Air Expert
Address: 4922 Steffani Lane Houston, TX 77041
Phone: 713-999-4165
Website: https://airexpert.com/
Originally Posted On: https://syndication.cloud/air-expert-wants-to-help-you-improve-the-indoor-air-quality-in-your-home/