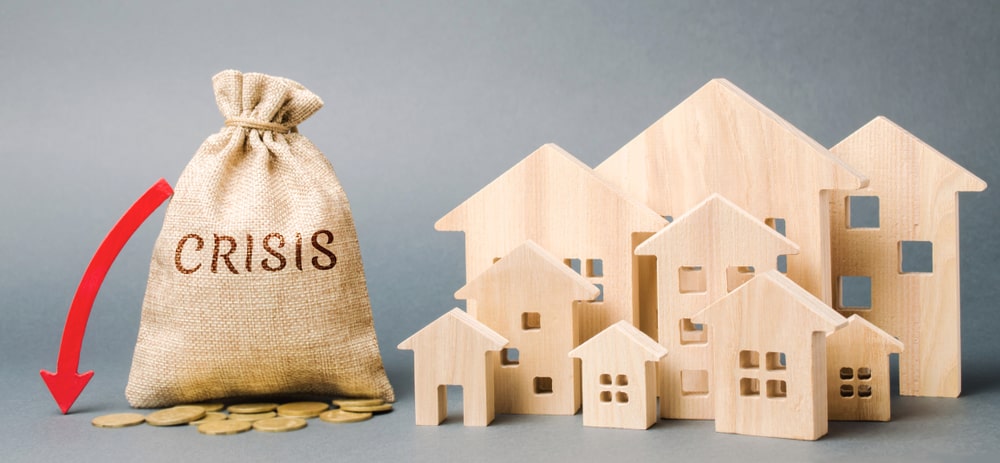 How to Buy Your First Real Estate Investment Property
Originally posted on https://www.wepaycash.org/blog/how-to-buy-your-first-real-estate-investment-property/
Real estate is how many of America's wealthiest people built their fortunes, and in a down market it becomes a very appealing alternative to the stock market as a place to grow your savings. Getting started in real estate can seem a bit daunting, though, and there's a lot to learn about both real estate and being a landlord. Here are the first steps.
Decide on your goals
Do you want to start with a small, single-family fixer-upper? Or will you jump right in to a multi-family unit? Take a hard look at how much cash you have for a down payment — most banks will want you put down at least 20% for an investment property, and they'll want you to have several months' operating expenses tucked away as well. A fixer-upper can be a good investment if you have construction skills and time to invest in the project, but if you'll need to hire other people to do all the work, the costs will quickly eat up your profit margin.
Get familiar with your market
Hone in on the area where you want to buy, and watch closely for several months to get a strong sense of pricing. The more familiar you are with your local market, the easier it will be for you to know a hot deal when you see one. You should also be very familiar with the rental market, so you know at a glance how much you can charge. Sites like Zillow, Realtor.com, and Trulio will e-mail you new houses every day that match your search parameters.
Set up your financing
Knowing in advance how much capital you can access, and at what cost, is vital, so start looking for financing early. Some agents won't even show you properties until you've been pre-approved. Ask your lender lots of questions about payments, rates, and terms so you won't be surprised later. Banks offer very different loan packages, even when the rates are similar, so shop around for one that fits your needs.
Find a real estate agent
A good buyer's agent can save you loads of time. They'll line up properties in clusters so you can look at several in one afternoon. They'll handle getting access for inspectors. They'll also answer questions about the process, direct you toward good local resources, and guide you away from properties with serious issues. Alternatively you can search your area for "we buy houses" companies and inquire on deals they may have. Such companies often have good wholesale cash deals for investors.
Look at houses
Now it's time for the fun part — shopping for your first investment property. Inspect the high-ticket items like roof, furnace, and hot water heater carefully. Look at the neighborhood and surrounding properties, both in terms of how they're holding their value and how appealing it is as a place to live. Look with the eye of a future tenant as well — are there plenty of closets? Is the kitchen appealing to cook in? Take lots of photos of each property so you can remember what you saw in each location.
Do the math
When you find properties you're interested in, crunch numbers carefully to get a sense of profitability. One quick rule of thumb investors use is the 2% rule — can you rent it monthly for 2% or more of the purchase price (or purchase price plus renovation cost)? Most investors have a specific goal, like a 10% return on their investment, or a positive cash flow of $200 per unit.
To estimate your cash flow, you need to account for not only the loan payment but taxes, insurance, any property management costs (usually 10% of gross rent plus a bonus for finding a tenant). Include water, sewer, and trash if you'll be paying those. Pros usually allow around 5% each for repairs and vacancies and take note of impending major expenses like roofing or furnace replacement. You can find calculators online at sites like Biggerpockets that will guide you through the process.
Have the property inspected
Getting your own inspection can cost $200 an up, but a good inspector is worth that and more. Walk through the house with them and make note of everything they tell you about the structure, the systems, and the things you'll need to do to protect the house in the future. Your realtor should be able to recommend a local inspector.
Make an offer
When you find an appealing property that looks like it's going to meet your cash flow goals, and your buyer's agent and inspector agree that it's a good choice, it's time to make an offer. If you're pre-approved for the loan or you're paying cash, you can usually get away with a lower offer than if the purchase is contingent on financing. Typically, an offer is 5-10 percent less than the asking price, but if the asking price seems high or low you might adjust accordingly. The seller will usually accept, reject, or make a counteroffer, but occasionally they won't respond at all, which indicates a hard no.
Close on the property
If you're buying a distressed or "as-is" property, there's not much left to do but sign documents and wait for the closing date. If you're buying a more traditional property, you might request some concessions or repairs from the seller as the house goes through inspections. If you're buying a bank-owned property, there might be delays and the closing can sometimes take 60-90 days, but usually, it only takes about 30.
Get the house ready to rent
When the house is officially yours, you'll want to change the locks right away. If it's a fixer-upper, move your tools in and get to work, focusing on supporting the structure and protecting the house from moisture as much as on cosmetic improvements. If the house is in good condition, you might just clean the carpets and touch up the paint.
Find a tenant or a property manager
Now it's time to find a tenant or a property manager. If you're going to manage it yourself, et the forms you need to do background and credit checks and to lease the property. If you're hiring a manager, interview several and get their pricing breakdown. Some charge a lower monthly rate but have additional charges every time they find a tenant or manage a repair — others have a higher monthly rate but fewer extra charges. Above all, find someone you trust and feel you can work with closely.
Keep records
It's a good idea to set up a bank account and credit card specifically for your investment real estate, even if you only have one property. Fund the account with enough money to cover some initial repairs and expenses (many property managers will require this) and then you'll find it very easy to track your profit over time and keep funds on hand for taxes and repairs.
If you do all your homework well, your new rental property should be worry-free and profitable for you. You can take the positive cash flow as income or let it accumulate in the account to create the down payment you'll need to buy the next unit and continue your journey toward financial independence through real estate.