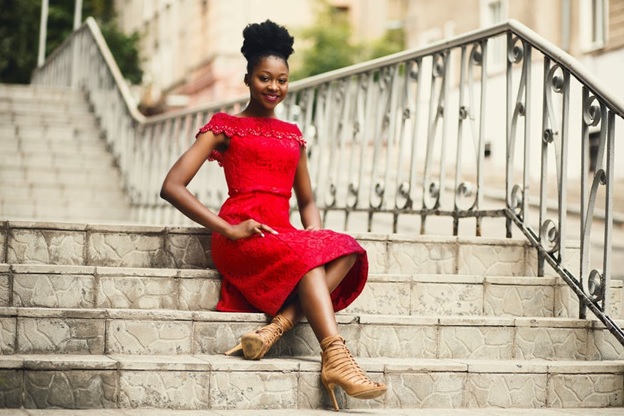 How to Accessorize Your Red Dress
A red dress is a bold, enthusiastic, and expressive choice for a night out or special event. Learn how to accessorize a red dress here.
The right red dress can send out a number of different messages depending on how you accessorize it. By knowing how to accessorize a red dress, it can be your own version of a power suit, demanding attention both in and out of the boardroom.
It can be your way of channeling your favorite 1950s starlet. It can be the exact outfit you need to let people know a star has arrived. What will make or break your perfect red dress is how you choose to accessorize it.
Not sure how to rock your LRD for that next special event? Read on for more information on the quintessential accessories to pull off a look that you'll love.
Head of the Meeting
Gone are the days when women were expected to stand in the back of the office rarely sharing their insight or their creative brilliance. Nowadays, if you have something to say, you better speak up, honey!
One way to command attention is by having a strong and vibrant red hue that says you've come to work hard.
So how do you convey this message while still remaining professional? In this circumstance, the red dress will speak volumes. So, it's wise to pair it with a smart and well-fitted blazer, and delicate earrings and jewelry pieces.
Remember, you're going to want to walk the fine line between powerful and sophisticated, especially if you're presenting to clients.
Also, a red dress can easily transition from meetings to cocktails in case you need to further entertain your clients or bolt straight to date night.
How to Accessorize a Red Dress for a Romantic Outing
At home, you may be the tired mother of two, but when you walk into that restaurant, you're just as dazzling as the first night he saw you.
Embrace your curves and tap into your inner temptress with jewelry that graces your decolletage and the perfect sky-high heels to give your legs that extra oomph.
The beauty in the right red dress is that by simply changing up your accessories you can wear it to multiple occasions without anyone noticing it's the same dress.
Rocking the stage
As a frontwoman, it's your job to be unforgettable. Mix sex appeal and good old-fashioned Rock and Roll by pairing your little red dress with some killer high-heeled boots, a leather jacket, and those statement rings you've been saving for the perfect occasion.
The same goes for if you're hosting an event and will be the center of attention. From mosh pits to charity events, your LRD can be the show stopper you need.
Out and About
We all have those days where we wake up feeling less than confident. The good news is psychologists have found that the right colors can boost our moods and make us feel like a million bucks. Can you guess one color that does that?
Yep, incorporating a bit of red into your daily wardrobe is the perfect way to cheer yourself up when you're feeling down. Whether you choose to partner the look with classic silver rings, converse, or a light scarf in a complementary color, you'll find that there is a number of ways to make your little red dress casual and flirty.
Family Gatherings
Your family always knew that you were the one to stand out, and why should this event be any different? While this is the perfect time to rock a red dress, you want to make sure it's still flattering and presented in a timeless way.
Nude heels in a well-fitted cardigan is a perfect combination that allows you to chat with Grandma and flirt with the cute waiter without skipping a beat.
Incorporating What Makes You… You
There's a reason why a red dress has such an impact on people. When we're in the perfect red dress, we feel powerful, assertive, and sexy. It allows the best parts of you to shine.
This is why the accessories that will best compliment your red dress are the ones that allow you to feel like you. This could be the bracelet that your five-year-old niece made for you or those perfect stacking rings that you found in a flea market.
Whatever feels personal and right to you will make you feel good, and that's how you truly get noticed.
To find those statement pieces that you can't live without, feel free to mix and match them with lighter complementary pieces. You'll find the quintessential balance no matter what event you plan on attending.
Playing into Your Features
Another way to ensure that you're perfectly accessorizing your red dress is by playing into your natural features. This can be anything from a long and delicate necklace to earrings that match your sparkling blue eyes.
Choose accessory items that allow your natural features to shine without overpowering your outfit. Accessories that bring the eyes to the right details and areas of the body are always a smart choice as long as they're not too distracting.
Finding the Right Outfit Choices for Your Next Event
Knowing how to accessorize a red dress is just one of the many ways to take your style up a notch.
Whether it's your favorite little red dress or the one item in your closet you've been working up the nerve to wear, remember that there's no style you can't rock.
Everything is age-appropriate as long as you wear it with confidence and style. If you're looking for more outfits to boost your confidence or simply to open up your closet to the clothing styles you love, check out our blog for more information and inspiration.
Consider it the next step to a new and more stylish you.