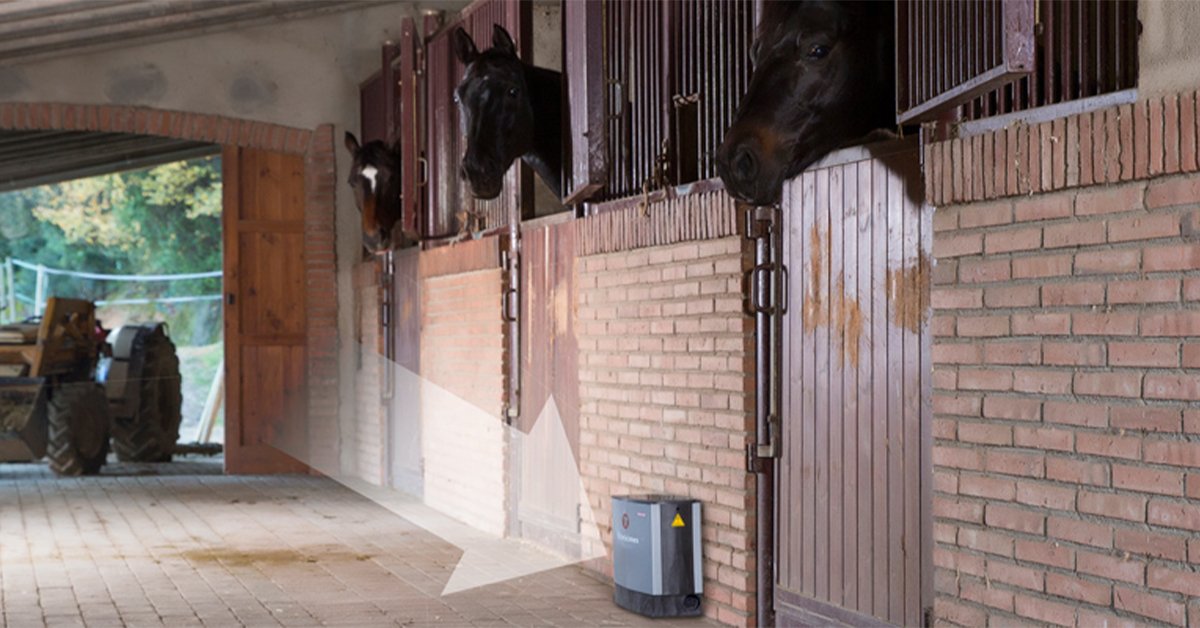 How SMART can Protect your Equestrian or Livestock Facility from Rodents
Photo From Viking Pest
Originally Posted On: https://thedailypest.vikingpest.com/how-smart-can-protect-your-livestock-facility-from-rodents
What if you could revolutionize rodent control for your equestrian and livestock facility?
There are plenty of rodent control products out there, and some are more effective than others. However, SMART pest control is the most effective product of them all!
Wondering what SMART is and how it can protect your investment? Keep reading to learn all about it!
What Is SMART?
We believe the Anticimex SMART Pest Control solution is the only solution you'll ever need. But what, exactly is SMART all about?
SMART is a product that combines the classic techniques of smart rodent control with the power of modern technology. This allows us to create a custom pest control solution for your property that helps to predict and prevent infestations.
The Way That It Works
Our SMART technology is built around our Smart Connect system.
This system gathers information about the pests invading your property. It then transmits that information back to our central office using radio or GSM mobile communication.
After that, we take care of things with our ongoing service. When all is said and done, you won't have to worry about rodent infestations within your livestock facility.
One Size Doesn't Fit All
You may have had trouble controlling rodent populations on your facility in the past, with SMART you are covered 24/7. SMART is unlike any traditional pest control method, with SMART your facility is monitored 525,600 minutes per year. With this data you Viking technicians gain valuable insight into trends and potential hot spots, allowing for the situation to be predicted and controlled before an infestation ever occurs.
We understand that every farm, or livestock facility is unique in terms of requirements and potential risk factors. That's why the first thing we do is review your property designs and blueprints and ask you a series of questions. Our goal is to learn as much as we can about the area to make SMART even more effective.
Next, we install the SMART system within your property based on our analysis of your blueprints, designs, and responses. You get to enjoy all the benefits of a custom solution and relax while we take care of your rodent control.
Rodent Control Methods: Livestock Facility Benefits
Let's face it: taking care of a rodent infestation is dirty work. And it's that much harder when you have rats in a livestock facility, or farm.
With SMART, our team is able to setup each piece of equipment in the areas they feel are the most important to focus on. From there we are able to adjust and relocate products and data is collected, to make sure that our system is performing at its most optimal. Our team inspects, empties, and relocates our SMART products as part of our ongoing service. Thanks to SMART, we know when a problem begins to arise and can react quickly to control any potential spikes in rodent activity.
What's Next?
Now you know why SMART is the optimal rodent control device for your facility.
Viking specializes in all forms of pest control, from general pests such as rodents, ants, ticks and mosquitoes to pest birds and more! To see how Viking can help you facility call 800-618-2847 today, or learn more and schedule your free site inspection today!