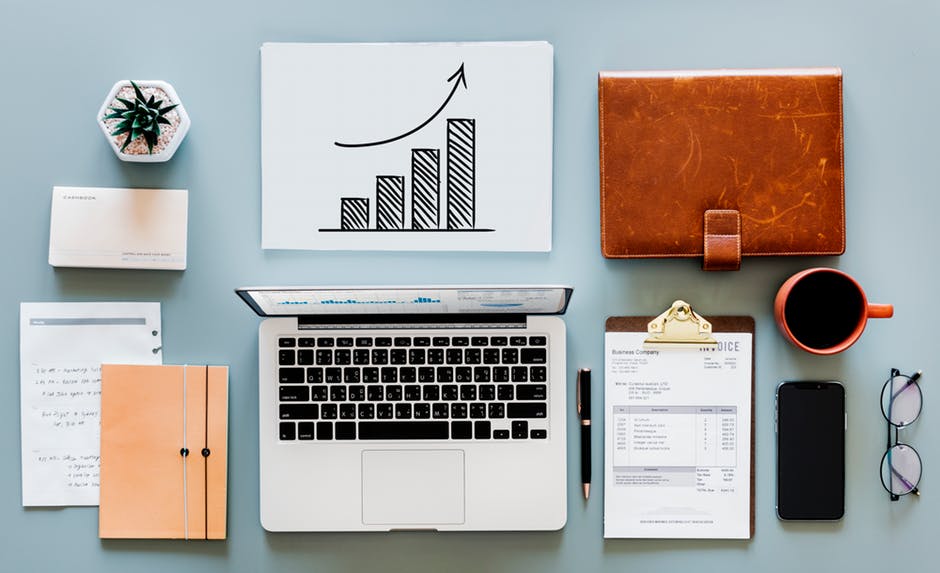 How Accounting Firms Can Benefit From Managed IT Services
Originally posted on https://www.ablcomputers.com/2019/09/25/how-accounting-firms-can-benefit-from-managed-it-services/
Modern business: it's all about the tech.
Yet nine out of ten businesses say they're falling behind in tech. In almost any industry, there are businesses struggling to meet their own tech needs and the needs of their clients. Accounting firms are no different.
That's where managed IT services come in.
Let's take a look at a few ways accounting firms can benefit from managed IT services.
Core Strength
You've heard that a jack of all trades is a master of none. Yet, modern businesses often fall victim to just that problem. Getting caught up in the technology and admin side of a business drags attention away from the core business focus.
That can hamstring your business and keep you from delivering the best possible service to your clients. It can also restrict your future growth.
Working with an external IT provider can keep your focus where it belongs without neglecting a vital business concern. An accounting firm should understand this better than anyone — after all, you provide the same service to your clients!
Batten Down the Hatches
Accounting firms without effective security aren't fit to operate in the modern business space. Cybersecurity issues have become headline news since the turn of the millennium and that's not due to change soon.
You owe your clients a level of security they can trust. As an accounting firm, you hold your clients' company secrets on your servers.
But it's not just your clients' data at stake. Without proper backups and an IT continuity plan, even a single cybersecurity incident could be enough to set your business back years.
Cybersecurity doesn't come cheap and it demands expert knowledge to apply it. Managed service providers hold access to the latest knowledge and cybersecurity technology, so they're a great way to minimize risk to both you and your clients. They'll also work with you to develop a backup and data continuity plan that could save your business.
Flex on Them
It's a cutthroat time for businesses. Reacting to a changing situation will put immense stress on your business and test its resilience. That goes for both expanding your business and downsizing.
Your IT needs may change in both situations. But adapting your IT needs quickly isn't easy. When expanding, you may need to buy expensive equipment and hire new staff. Downsizing could mean cutting those employees and disposing of said equipment.
This is where managed service providers can change the way you do business. Expanding or shrinking your operations with a managed service provider can be as simple as paying a little more or less for the service. It's a flexible, low-commitment way of dealing with tumultuous times.
A Morale Quandary
Your internal morale can decide your company's success. And there's nothing that drags morale down quite like your employees having to work overtime in areas where they aren't specialized.
But, this is a reality for many small or medium businesses. Without the luxury of an in-house IT department, employees can end up pulling double duty as dabblers in tech.
Using managed IT can offload those tasks onto an external provider, keeping your employees both efficient and happy. It's a waste of a qualified accountant's skills to be tinkering with tech they don't understand, after all.
Budget for Success
IT can already eat a significant portion of your budget. If you aren't specialized in IT, hiring new staff can make that situation worse. And if you can't afford to hire specialized staff, then the IT mistakes you make along the way could also become costly.
By working with a managed service provider, you can gain the benefits of high-level IT for a predictable regular sum. It takes the vagaries out of IT and allows you stronger control over an efficient budget.
Predictable, reliable costs are the foundation of a stable business. For small businesses, surprise costs could spell the end. By turning your IT costs from a nasty surprise into a regular payment, you can make more reliable predictions about your future and reduce the chance of being blindsided.
The Reliable One
Clients don't look for patchy service when choosing an accountancy firm. They want a partner that operates like clockwork.
If your IT support experiences frequent outages or disruption, then you're not providing what your client is paying for. That could lead to dissatisfied customers and even refunds. Clients don't want to deal with that level of unpredictability.
Managed IT service providers live or die by the service continuity they provide. So, working with one can allow you to tap into IT services that will always be there when you (and your client) need them. Their reliability becomes your reliability.
Sizing Up
If you're part of a small to medium accountancy firm, it can be hard to gain traction in a market dominated by giants. Large companies have the advantage of extensive in-house IT departments, which they leverage for their clients.
Through managed IT services, even small businesses can access top-of-the-line IT tech without the associated expenses of hiring staff and maintaining equipment. That allows small and medium businesses to compete in a weight-class above their own.
Always Awake
IT systems have a way of failing at the least opportune times. When disaster hits in unsociable hours, it can be a nightmare to get things up and running again.
Many IT service providers offer nonstop coverage. That means that you can respond instantly to a cybersecurity incident or server outage, even if it occurs outside of business hours. Particularly in cybersecurity cases, hours could make the difference between an effective response and a laughable one.
With 24/7 coverage, your accounting business will be able to rest easy, knowing that the time of day won't affect its IT availability.
Managed IT Services for Accounting Firms
This isn't an exhaustive list of the benefits that managed IT can provide to accounting firms, but it's a powerful one. If you want your company to do more without breaking the bank, managed IT could be the way forward.
Ready to get started with managed IT services? Take a look at our services today.