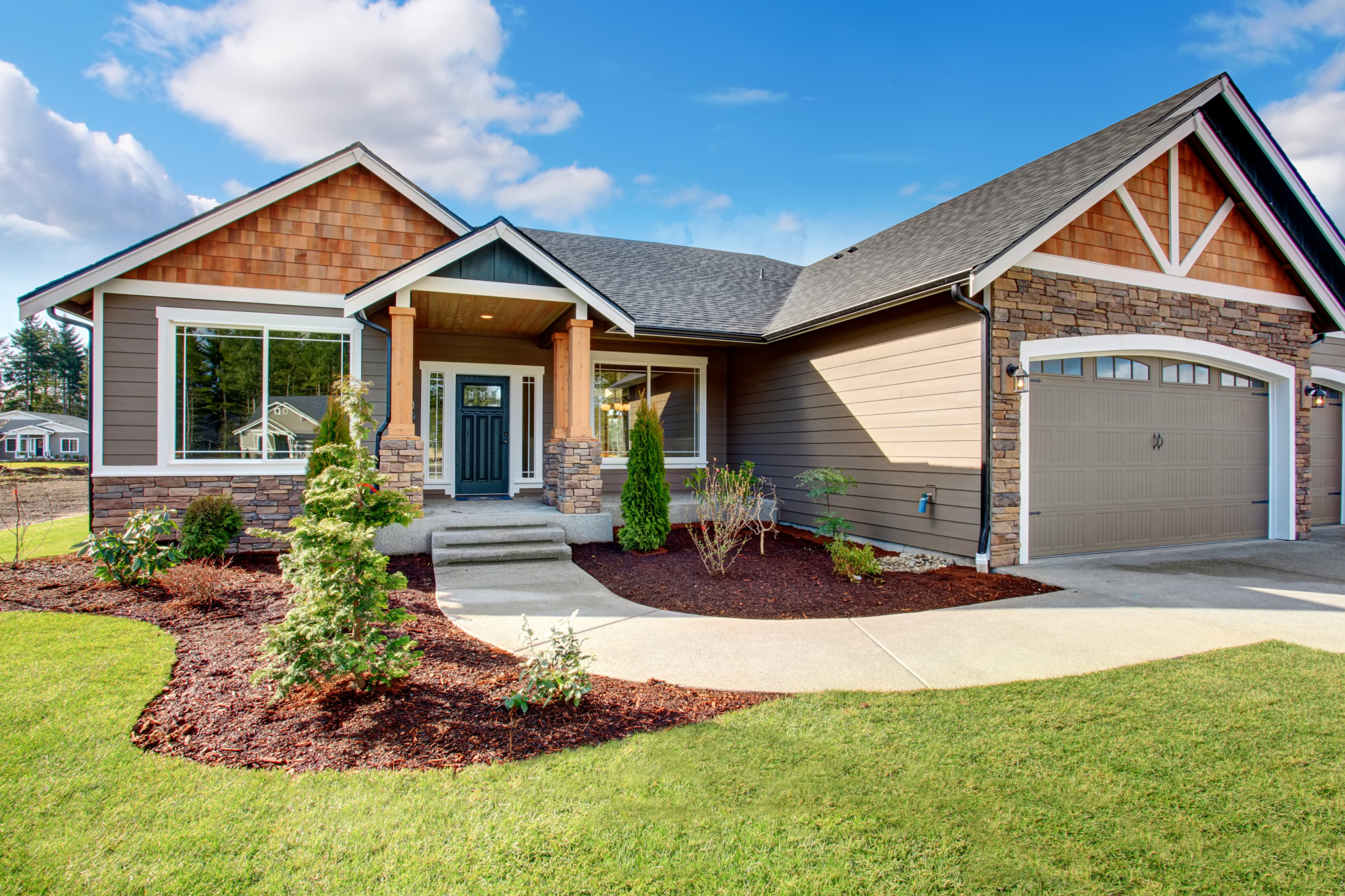 Home Improvement: The Top Curb Appeal Tips for a Beautiful Home Exterior
Have you ever driven past a house that had the perfect grass, along with the best looking front door?
Most of us have driven or walked by that perfect looking exterior. And we more than likely have also noticed the exact opposite in another home – the less than perfect look.
If you have been considering selling your home, curb appeal can make or break the sale. First impressions weigh heavily when it comes to real estate.
Have you been feeling like the front of your house needs a facelift? Because you look at your own home every day you might not realize that your curb appeal isn't what it once was. Or you might think that it will cost you too much money to give your home exterior a fresh look.
We are here to tell you that you can make your home look nicer on the outside and boost its value without breaking the bank. Keep reading to learn the top tips to get your home exterior from drag to fab.
Clean Up
This might sound obvious but some people don't realize that something as simple as cleaning up the entire front area of the home will make a noticeable difference. This won't cost you anything and can improve the look of your home quickly.
Pick up the front yard, and the driveway. If you have any random items laying around, find a new place for them or donate. If you have any lawn furniture that you don't use or look old, you can refurbish them.
Landscaping
You can add some bushes, flowers, or fresh greenery to boost your curb appeal. Using planters is an easy way to not spend so much money on a whole garden.
You can also hang some greens or flowers in the front area if you don't have room for stand up planters. Adding some pops of color with the flowers you choose will make a difference and add to your exterior makeover.
You can accentuate key visual points like entryways and windows by using plants.
Work on the Lawn
How is your grass? If you have a large area of your exterior made up of grass you want to make sure it's lush and green not — brown and dead. Make sure you are regularly mowing your lawn or hire someone to do it if you can't keep up.
Rake off any leaves that are on your front lawn and pull out the weeds invading the area.
If the area you live in is prone to water droughts then you might want to look into alternatives such as artificial turf. The initial cost might be higher but once it's installed the maintenance is not as high.
Pressure Wash
Pressure washing your driveway and siding will help get rid of any dirt and grime that has accumulated. There are many pressure washing benefits, such as getting rid of any insects or bugs that have made your siding their home and cleaning up any marks your car has left on your driveway.
Calling in the pros is the best cause of action because they have the heavy-duty equipment to get the job done right.
Replace Your Front Door
Believe it or not, your front door will make a difference. After all, it's the first entrance into your home. You can make your door stand out instead of blend in with the rest of the home. This is a project you can do on your own and more than likely will cost you less than $100.
You can go bold and bright if you're feeling adventurous. But make sure to hold a color swatch up to the door to envision it before starting to paint.
Lighting
You can use lights to highlight your home's features.
You can also add some lights to your pathway. If you have a porch, add accent lighting.
Who likes a dark entrance? You can get creative here and hang some string lights or change the lights you already have to something new and more fun.
Install a New Mailbox
If you have a mailbox out front you can swap it out for a fresh new mailbox. You can also get creative and paint your current mailbox instead of spending money on a new one.
Don't underestimate the power of the mailbox. This can easily be one of the first things someone notices, regardless of whether it's in bad shape or stylish. Hopefully, the reason it's being noticed is the latter.
House Numbers
Does your home have noticeable house numbers? This can be a simple upgrade that will make a difference. You can replace your current ones with something that can grab someone's attention.
Or you can clean up the ones you have if they are in style but full of grime and dirt. This project is simple enough for anyone even if you're not very handy.
Ready to Spruce Up Your Home Exterior?
Now that you know how you can step up your game when it comes to your home exterior, you can pick and choose from the above tip. Whether it's pressure washing or replacing your front door, each will make a difference.
Enjoyed this post? Keep reading our blog for more tips!