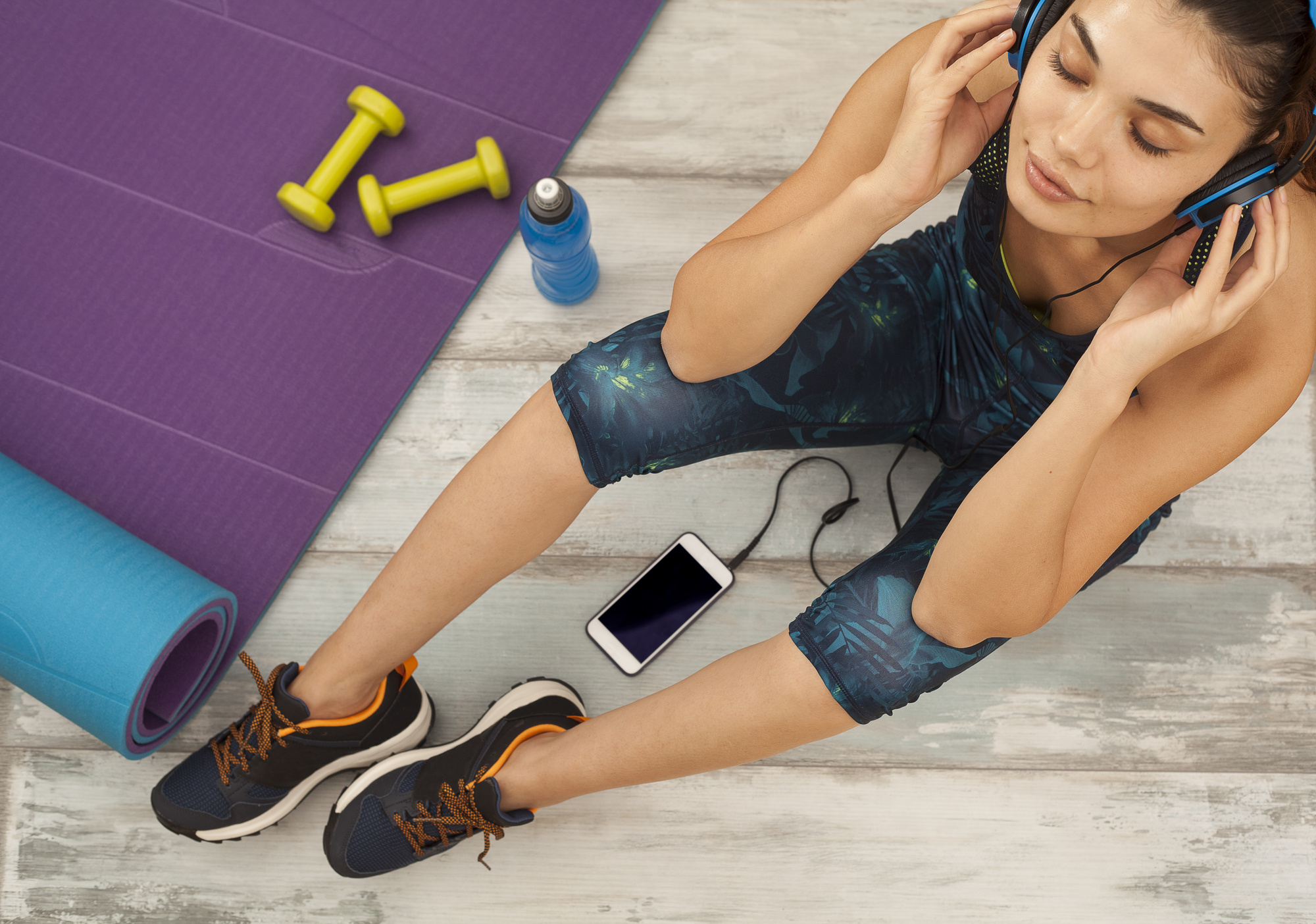 High Tech Home Fitness Gear You Need to Consider
It's 2018, and for a lot of people, getting fit is at the top of their to-do list for the new year.
If this is the case for you, you're probably trying to make a lot of changes in your life right about now. Aside from changing your eating habits, it's time to invest in high tech home fitness solutions.
Why? Because they'll make your life so much easier, that's why!
So if you're not able to hire a personal trainer and are looking to go solo on your fitness journey, consider reading this list to find out what kind of high tech home fitness gear you should be buying.
Fitness Apps, Trackers, and Watches
If you're big on using your smartphone, it's definitely worth your time to look into fitness apps to send you push notifications and daily motivation to keep you going.
Equally, you may want to invest in a dedicated tracker for your fitness so it doesn't get lost amongst all your others apps and notifications. Read on to find out our top recommendations.
TOMTOM Touch Cardio and Body Composition Fitness Tracker
This great little fitness tracker is among the best you'll find. It comes with small as well as larger straps to suit different sizes and sits comfortably on your wrist as a noninvasive monitor of your daily body composition and heart rate activity.
What do we mean by body composition? We mean body fat and muscle mass percentages. Every movement you make will also be tracked to log calories burned, distance walked, as well as time spent sleeping.
The heart rate monitor tracks your resting heart rate as well since this is a great indicator of your overall fitness level.
Retailing at ?99.99, you get a comprehensive 5 days of tracking out of this nifty gadget before any charging is needed. It's also waterproof and can be worn in the shower whilst at the gym.
Don't forget to download the TOMTOM Sports app to really get the most out of this device.
BellaBeat
BellaBeat specialize in fitness jewelry you can incorporate into your daily look. The Bellabeat leaf can be worn as a clip-on attachment to your clothes, as a pendant on a necklace, or as a bracelet.
The many options mean this tracker can be adapted to suit a variety of different lifestyles and fashion styles.
Different accessories like chains and straps mean one leaf can be re-purposed from one style of wear to another depending on the occasion
The health tracking technology of the Bellabeat leaf monitors your body and mind, with a focus on mindfulness and balance.
Daily activity, sleep cycles, mental health, and menstrual cycles are all aspects that will be tracked by this innovative and modern new device.
BellaBeat Spring
Everyone knows staying well-hydrated is a key to a healthy lifestyle. Especially when you're introducing more and more physical activity into your lifestyle, this becomes crucial.
Many people are bad at remembering to drink at regular intervals and find this makes them more prone to headaches or dry skin.
Introducing the BellaBeat Spring. Just like the Bellabeat, the BellaBeat Spring has a slick, modern design. A glass water bottle, its goal is hydration tracking, so if drinking regularly is something you struggle with this is the product for you.
With tailored goals and drinking reminders, you can track all of your hydration habits through its combined app, just like the BellaBeat leaf.
Fitbit Blaze Smart Watch
Designed to look more like a traditional watch for easy wear, the Fitbit Blaze effortlessly records workout intensity, heart rate, run stats and more. Connected to GPS, it's also able to map your regular routes and track your steps.
Calls, emails, a calendar and connection to Gmail and Facebook accounts means that while you're wearing this fitness watch, you'll always be in the loop.
A true lifestyle product, this is one to look out for if you want to enmesh your fitness with your daily schedule, routine and social life.
High Tech Home Fitness Gadgets and Accessories
Here are some of our top picks for fitness gadgets that you must have in your life.
Headphones
Many of us can't get on with the often repetitive movements required of daily home exercise without some good tunes jamming in our ears as a distraction.
If you relate to this sentiment, consider checking out the headphonesaddict list of best headphones for running to help you make your choice.
UA SpeedForm(R) Gemini 2 Trainers
These trainers offer the ultimate in innovative UA SpeedForm(R) technology which means you'll have zero distractions while running. ArchForm offers additional support and soft cushioning for your foot for a better fit and feel when jogging.
The shoes molded toe cap also adds support and durability. The embedded interior sock liner combines moisture wicking technology with seamless comfort.
You'll find that these trainers are incredibly light-weight whilst also being extremely durable. A smart investment for an impassioned runner.
Naboso Proprioceptive Yoga Mat
This incredible piece of high tech home fitness gear is bound to impress any yogis out there. This barefoot training mat is made from a material specifically designed to stimulate the nerve proprioceptors in your feet and hands.
Most training mats actually block these nerve endings due to their thickness, which in turn can throw off your posture, alignment, and stability during exercise.
This unique, patent-pending material used in the Naboso training mat is scientifically tested to match the way the body's nervous system works, allowing for improved postural control, stability, and strength.
Stay grounded and connected through your feet and hands through all the movements and exercises you make when practicing your daily yoga.
Peloton Bike
This indoor fitness training bike should be the latest addition to your home gym.
Created to bring you the most immersive indoor cycling experience, its screen streams 24-hour access to studio cycling classes so you can get fit without even leaving the house.
If running is more your thing, you'll be pleased to know you can now reserve their new and upcoming state of the art treadmill.
Ready to Invest in The Best of High Tech Home Fitness?
Start your fitness journey today and smash your health and wellbeing goals with the help of some of this top of the range high tech home fitness gear.
For more on health and fitness in your daily life, why not browse our the health section of our blog today?