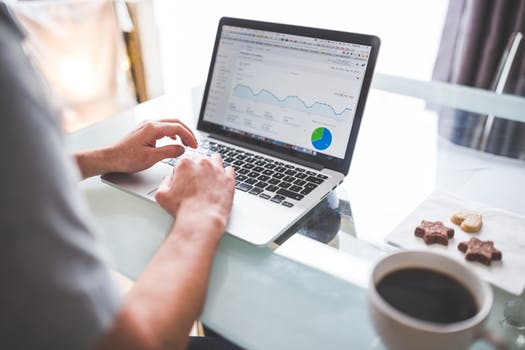 Hack Your SEO: Create a Winning SEO Program for Your Tech Company
Originally posted on https://thetechnologyseoagency.com/seo-tips/hack-your-seo-create-a-winning-seo-program-for-your-tech-company/
Are you familiar with the SEO techniques that can boost your tech company's business? Learn how to create a bulletproof SEO program in this guide.
When it comes to SEO, 58% of technology content marketers say that they expect to increase their marketing budget this year to ensure success.
While SEO is an important part of any digital marketing strategy, SEO for tech companies is unique.
Not only are you trying to reach an audience that's different than a traditional customer, but you're also trying to create highly-technical content.
However, this isn't as difficult as it sounds. Here are our top tips on how to hack your SEO program in order to create a winning strategy that leads to real conversions.
Understand Your Target Audience
Crafting a target audience is a core component of any SEO strategy. However, for software companies, it's even more important. Why?
The audience you're looking to reach is usually very specific.
You're trying to reach a highly-educated and very technical audience. This audience is likely looking for something extremely specific.
This means that you'll want to work to understand their online preferences and behaviour well.
While you'll need to understand their buyer persona (which includes things such as their age, occupation, education level, and online behaviour), you'll also need to identify four to five industry targets.
Think like your audience to really accomplish this SEO goal. What are they searching for and where are they in the decision or buying process when they're searching for it?
If it helps, craft a few smaller audiences:
One audience that is at the beginning of their search journey. These people might not know they need you yet. Create content and ads that help build brand awareness of your company while demonstrating expertise.
One audience that is in the middle of their search journey. Maybe they know they need your service or technology product but aren't quite sure exactly what they're looking for in terms of functions.
One audience that's at the end of their search journey. This audience knows exactly what they're looking for online. Ensure your content is keyword-optimised to fit their needs that way when they land on your page, they have all the information they need.
Always keep your target audience at the forefront of your SEO strategy.
Be Specific with Your Content
In the tech industry, most of your customers are highly literate and well-informed. This means that they're looking for highly specialised content that's probably a bit complex.
In order to win with technical SEO, you'll need to be specific with your content.
This means no fluff and no wasted time trying to attract readers to your page who aren't going to convert into part of your loyal audience.
In order to accomplish this goal, it's best to focus your content in one or two specialised areas. Don't try to build authority in a subject area that you're not actually an expert on.
Visitors will be able to pick up on this and they'll be turned off immediately. Instead, do some keyword research and figure out which keywords your potential customers are more likely to be searching for.
Long-tail keywords are pretty important, but even more so if you're a tech company looking to hack your SEO.
In fact, 50% of all search questions include four or more words.
The more specific you can be with your keywords, the more high-quality traffic you'll get. This also works to your benefit, as people who are searching using longer keywords are more likely to convert to paying customers or loyal clients.
Regularly Publish About Industry Trends
In the world of technical SEO, you'll need to work to stay on top of industry trends. This means constantly publishing content that talks about what's going on in your industry.
Regularly publishing content benefits you in terms of SEO, as it will show Google that your website is active.
It also helps you build authority over time, and eventually, search engines will ping it as being highly relevant to readers searching for content in your industry.
Think about publishing technical articles as often as you can. These articles should help readers answer legitimate questions that they have.
If you're a SaaS company, for example, then this means publishing informative guides on how to most effectively use your software.
On top of that, it's a great idea to publish articles that feature information about current industry trends, statistics, and high-quality analysis.
Anything that other people can take and share on their own website or blog will help you establish authority, and it's also great for link building. Both are great for your SEO.
Try to Go Local
Localisation is becoming increasingly more popular in SEO, specifically when it comes to B2B and service industries.
If you know that most of your clients come from a specific area in the north of England, then localise your content to cater to their searches.
To stand out in the world of ultimate technology competition, you'll need to get creative, which means adapting your SEO program so that the right people can find you. Not convinced?
Statistics show that localised SEO content works great for technology companies:
18% of local searches performed on a mobile device lead to a sale within a day.
78% of local mobile searches result in an offline purchase.
46% of all searches on Google are local.
There are two ways to go about localising your content:
Set up My Google Business and establish yourself as a local authority. If you're a cloud computing company based in Manchester, then you'll want to localise your SEO keywords to include the city name and similar features.
If you're a business that's based online, then cultivate specific landing pages and SEO content that targets users in areas. This means creating localised content pages for users in Manchester, London, Bath, and Bristol.
The second option is a little more time-consuming, but it can help ensure that you'll get more traffic, which is important in an industry that's as competitive as technology.
Implement a High-Quality SEO Program
Creating a winning SEO program for your tech company isn't that hard to do, but it will require you to dig deep into your business.
Figure out what sets you apart from other tech companies and use that to your advantage when crafting a target audience and the content to attract them.
Not sure how to get started? Try increasing your traffic with our managed SEO packages that cater specifically towards tech companies like yours.
We are leaders in providing SEO help to technology software service providers, and we're confident that we can help you achieve your SEO goals.